It seems retd. Major Hamza Al Mustapha, the Chief of Staff to former military leader, Sani Abacha has launched his campaign for the Presidency in 2019.
A poster of Al Mustapha with the Green Party of Nigeria logo has surfaced online.
In the poster, Hamza was soliciting support for the 2019 presidency.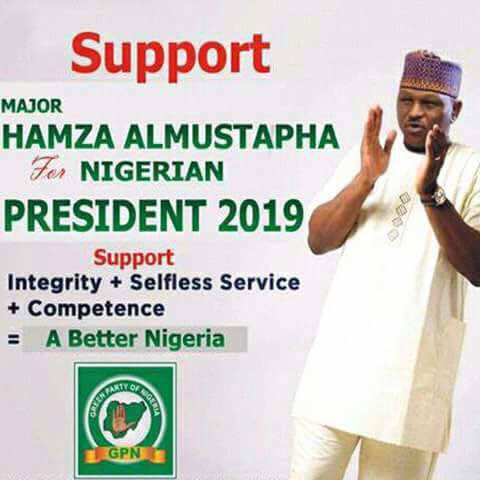 Haza had been accused of killing Kudirat Abiola on the order of Abacha but the court had found him innocent of the allegations.
The retired Major has been widely addressed as Abacha's killing machine.