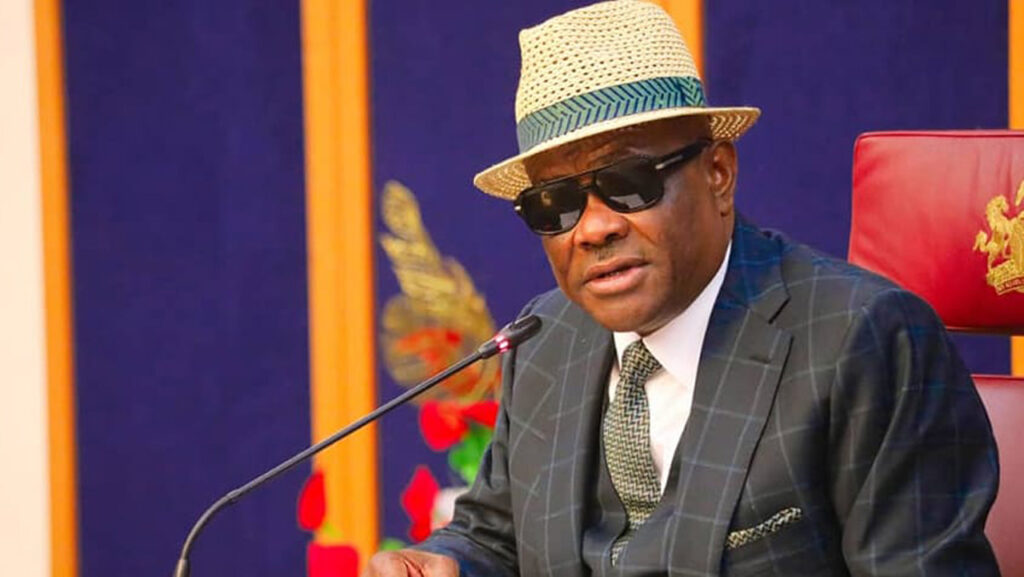 The Federal Capital Territory's Minister, Nyesom Wike, has taken a resolute stance against street vending in Abuja, citing concerns that such activities contribute to crime and instability within the city.
Wike, a former governor of Rivers State, conveyed this decision during a meeting with the management of the Federal Capital Territory Administration and Federal Capital Development Authority, emphasizing the need to prioritize corrective measures.
Addressing the gathering, Wike underscored the urgency of restoring Abuja to its intended state. He highlighted a noticeable lack of illumination across various areas within the city and called for swift measures to reinstate proper lighting.
"The essential task is to ensure that Abuja regains its rightful status," Wike asserted. "I have toured Abuja and observed pervasive darkness in many parts. Our immediate focus should be on restoring adequate illumination."
Wike issued directives for an immediate citywide cleanup, emphasizing his unwavering commitment to maintaining cleanliness. He indicated that officials responsible for sanitation should be prepared to respond to his calls at any given time.
"I won't hesitate to remove any official who doesn't meet the cleanliness standards," Wike warned firmly. He also asserted his resolve to prevent unauthorized motor parks from operating in the city.
Addressing the issue of street vending, Wike underscored its prohibition, expressing concerns over the environmental impact and security risks it poses. He specifically mentioned the indiscriminate disposal of waste by street vendors, including those selling corn, as a contributing factor to insecurity.
"People selling corn will drop their waste indiscriminately, and these are the things that cause insecurity," Wike stated. He emphasized the potential for criminals to exploit the situation by using street vending as an opportunity to gather information.
Wike's determination to address urban development also took center stage during the meeting. He questioned the proliferation of illegal structures and shanties throughout the city and declared his intention to demolish any structures that are not in compliance with regulations.
"Development control is a pressing concern that we must tackle. Why are there illegal structures and shanties everywhere?" Wike questioned. "No matter how highly placed, any illegal structure will be dismantled."