Here are the some stories from yesterday and some stories that unraveled while you slept – and are now buzzing this morning.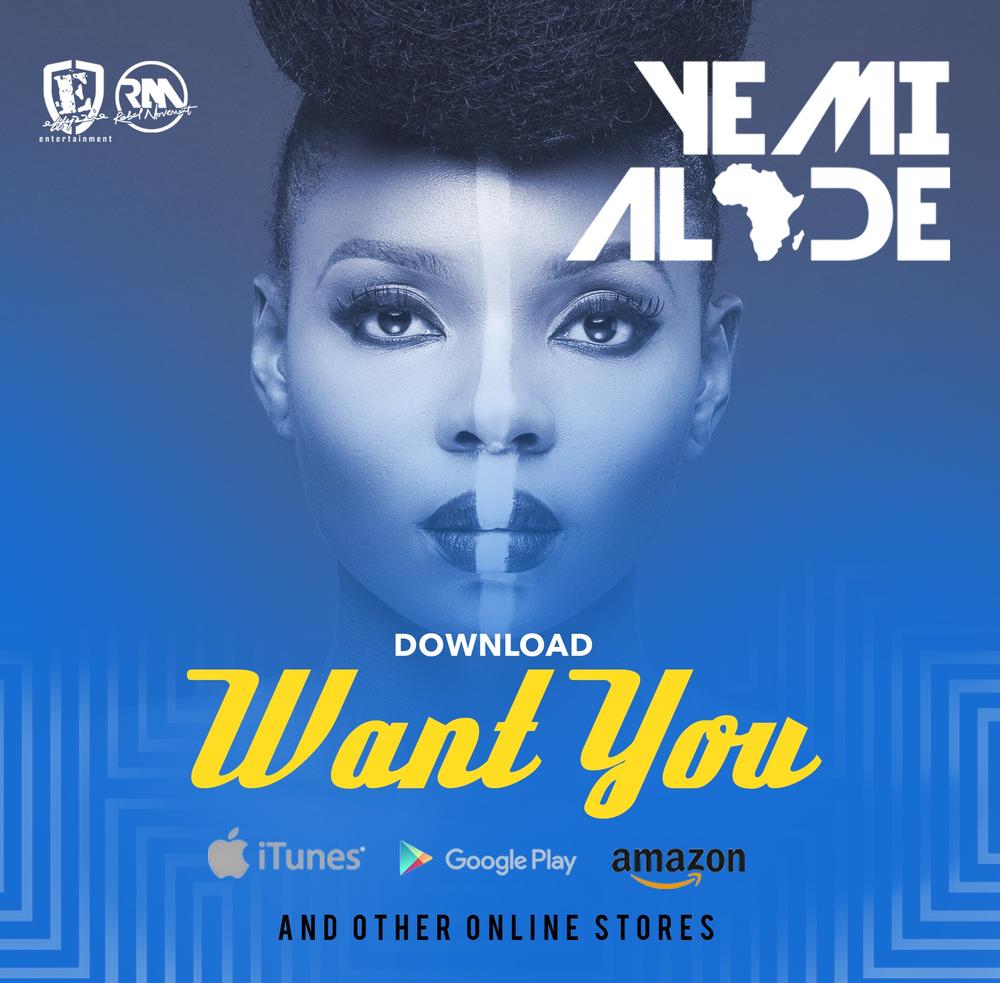 Yemi Alade officially releases 'Want You'
Earlier this month, we told you Yemi Alade was getting ready to drop a new single titled Want You.
Well, the single which is produced by prolific producer Maleek Berry is finally out.
'Want you' is a combination between Electronic Dance Music and Afro-Caribbean music.
Listen.
Ubi Franklin showers more love on new baby boy
The Triple MG co-owner is certainly reveling in his new role as a father.
After penning a note to his actress wife, Lilian and their baby boy on Monday, the artiste manager has written another heartwarming message to the little cutie via Instagram.
See what he posted on the micro-blogging site;
https://www.instagram.com/p/BIIgSbYAXRW/?taken-by=ubifranklintriplemg
Naeto C and wife celebrate 4 year wedding anniversary
On Thursday, July 21 2016, rapper, Naeto C and wife, Nicole celebrated their 4 year wedding anniversary.
The rapper's wife took to Instagram to pen down a heartfelt message to her man. Naeto C also responded with an Instagram post of his own.
The couple who got married in July 2012 are blessed with 2 children.
Toyin Aimakhu addresses marriage palaver with estranged husband again
Talking about marriage, Nollywood actress, Toyin Aimakhu has shared the blame of the failure of her matrimony with fellow actor, Adeniyi Johnson.
Aimakhu told fans on Thursday in a note on Instagram that the collapse of her marriage was as result of her and her husband's fault.
https://www.instagram.com/p/BIH-ZG3g7bU/?taken-by=aimakhutoyin
She then went to plead with fans – who are clamouring for a reunion – to be patient as she has to tread carefully in regards to that.
Tekno releases new song 
Following his recent success with Where, Triplemg Music artiste Tekno has dropped another tune.
This song which is titled Pana is produced by KrizBeatz.
Word from the grapevine is that the Wash artiste is putting finishing touches to his album.
Listen to Pana.
Jay Z's 13th studio album is 'done'
A new album from Jay Z might be on the way according to producer and associate Jermaine Dupri.
The award-winning producer revealed that the album is 'done' during a recent interview with Rap Radar.
During the interview, Dupri claimed the album has already been given a title.
He said, "Me and Jay have conversations that I'm probably sure he doesn't have with anybody.
Dupri then added, "I know the name of Hov's new album. It might be done."
Watch the interview;