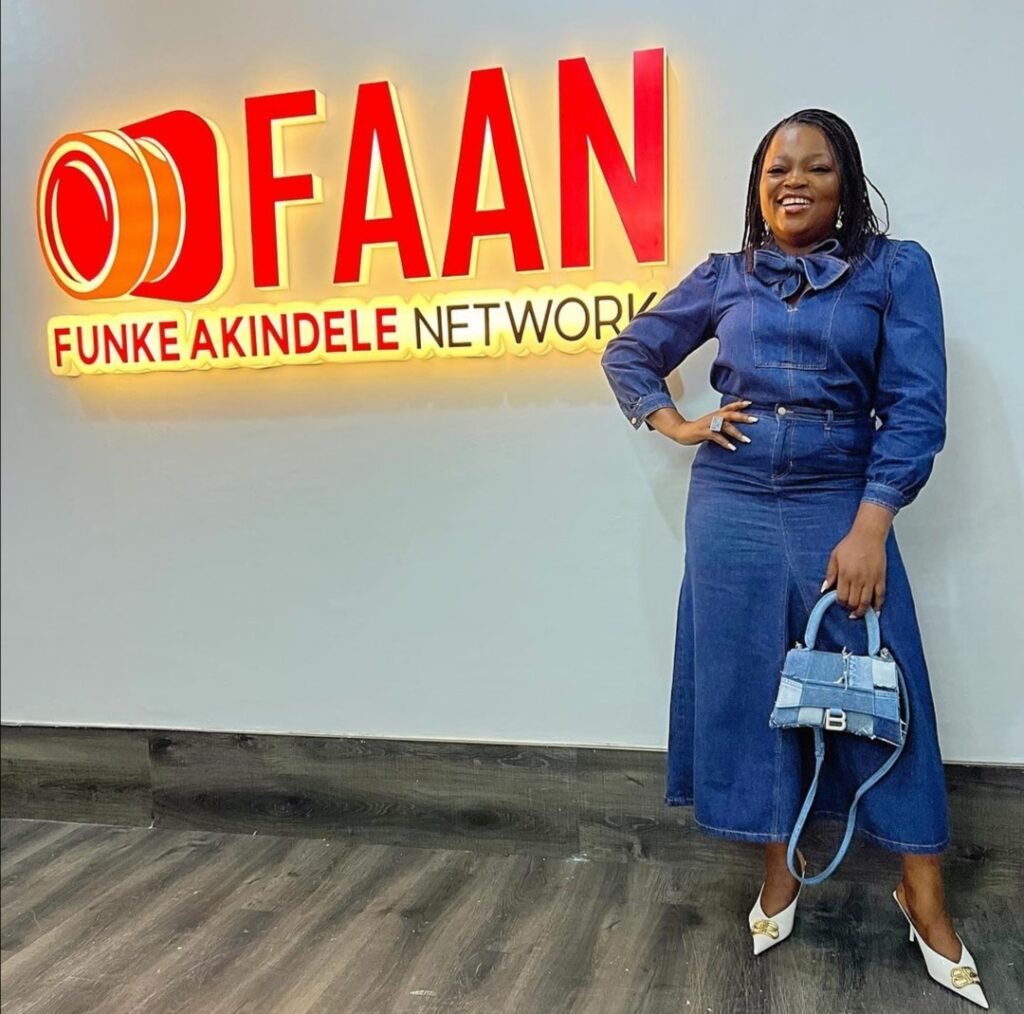 Veteran actress, politician, filmmaker, and businesswoman Funke Akindele recently announced the launch of her new media firm, 'The Funke Akindele Network' (FAAN).
The media firm was launched to offer PR solutions, filmmaking, and production procedures; she also credited FAAN for orchestrating the production of the big movie, "Battle on Bukka Street."
With the public acknowledgment of FAAN on popular social media platform X (formerly Twitter), Funke Akindele announced the name of her new project set to be released in the next month.
"I'm forever grateful for the unwavering love and support I've received at every twist and turn of this journey. FAAN stands today as a testament to the collective strength of all of you who have stood with me, championing my vision not just to tell our stories but to own and empower our narrative truly."
"Our second project, called 'A tribe called Judah,' will be hitting the cinemas on the 15th of December, and I cannot wait for you to see all of the magic we have made," she concluded.
I'm thrilled to officially introduce The Funke Akindele Network (FAAN), my newest love and the powerhouse behind "Battle on Bukka Street" and our upcoming project, "A Tribe Called Judah." FAAN represents a 360-degree approach to filmmaking and production, as well as providing PR… pic.twitter.com/pT1mawt0YK

— Funke Akindele (@funkeakindele) November 7, 2023
Despite the excitement since her announcement of 'The Funke Akindele Network' (FAAN), netizens have had different opinions, focusing mainly on her choice of acronyms.
According to public sentiment, 'FAAN' has long been adopted by a Nigerian federal government agency.
The Federal Airport Authority of Nigeria (FAAN) existed long before the actress claimed 'FAAN' as the acronym for her new establishment.
Many wonder if she would be forced to change it or if it would coexist with the Nigerian government agency.
Congratulations… meanwhile what is the extra A for? https://t.co/tVgIzBqc6b

— Wale Waley (@whaleyola) November 8, 2023
FAAN like Federal Airport Authority ? https://t.co/fWxRe64PtW

— Osas (@OSAS4l) November 8, 2023
There is no way this can stay. FAAN is already an organization registered by law in itself, or what am I missing? https://t.co/CKHUzXhgIf

— Samuel (@PlugInRight) November 8, 2023
Ayomitide Adeyinka is a content writer, crypto journalist and editor with a Bsc in Political Science. He is also an egalitarian.