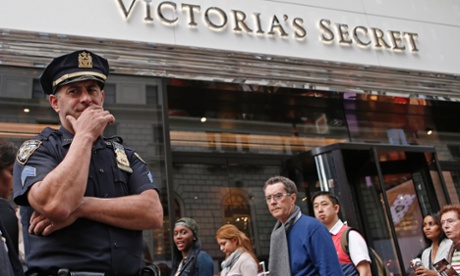 A New York security guard on the lookout for shoplifters discovered what appeared to be a foetus in the bag of a teenage girl, police said.
The guard searched two girls, both 17, as they left a Manhattan lingerie shop on Thursday afternoon.
One was taken to hospital and the other was being questioned at a police precinct, authorities said. The medical examiner's office was performing an autopsy on the apparent human remains found inside the bag.
The girls were shopping at a Victoria's Secret lingerie store in midtown Manhattan, said police, who were called to the scene. Authorities are trying to determine if one girl gave birth in the store, or if she had been carrying the remains with her.
She apparently told detectives she delivered a day earlier, but didn't know what to do with the remains, police said. It wasn't clear whether the foetus was alive or dead when delivered.
Police were also investigating whether the girls had stolen anything from the store, or whether they will face criminal charges.
An NYPD crime scene unit van stationed at the store left a few hours after the incident after collecting evidence. The store was open for business and filled with customers as a single marked police car stood at the front entrance.
Read more: The Guardian