by Rachel Ogbu//
It's been long overdue but war veterans were filled with emotions and gratitude when a war memorial honouring and remembering the African and Caribbean soldiers who fought in both World War one and World War Two was unveiled in London.
The "recognition today is long overdue," says Defence Secretary Sir Michael Fallon. "I hope this memorial will remind us of the ongoing contribution of our African and Caribbean communities to our country and to the defence of our country."
The sculpture which was revealed at its new permanent station in Windrush Square, Brixton paid homage to an estimated two million African-Caribbean soldiers who fought in the wars with an estimated death of 165,000 troops from the African continent. It is formed of two 6ft (1.8m) long obelisks, with a combined weight of just under five tonnes.
92-year-old WWII Royal Navy veteran, Allan Willmott, said he never thought he would see this day. "Nothing was done to make the contribution made by the African and West Indian service men known."
The London Mayor Sadiq Khan and Defence Secretary Sir Michael Fallon MP attended the event which marked the first UK memorial to specifically honour Commonwealth soldiers from Africa and the Caribbean.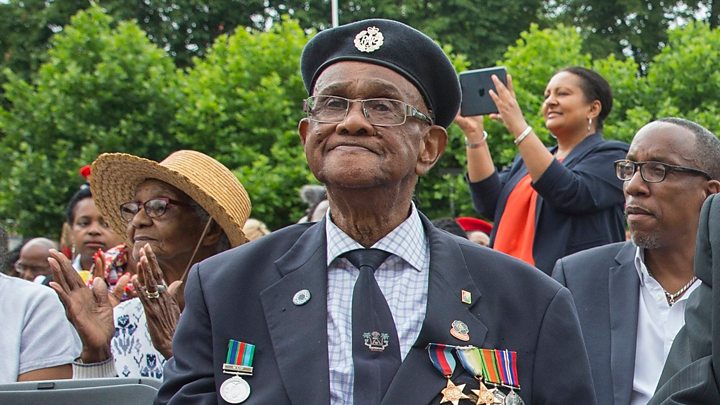 UK Based Strategic, multidisciplinary Writer with an eye for innovation and pixel perfection. MA in New Media and Internet Technologies. "Although my skill set is vast, my greatest expertise revolve in the worlds of social media, content creation and print collateral. My wish is to combine my knowledge and experience in these areas, to deliver the best creative to my employer's clients and their audiences."