The world of entertainment buzzed non-stop all day yesterday so we picked some of the biggest stories for you and made sure to add the ones that unraveled while you slept.
Isoken grosses N55million in 10 days 
Newly released movie, Isoken is breaking the bank already.
Produced and directed by Gidi Up writer, Jade Osiberu, the widely-praised movie ran up to the top spot of the box office in its opening weekend.
Jade Osiberu tells of the reason for the impressive success of the film, "To be honest, the reviews from critics and the general audience alike has been overwhelmingly positive, so I strongly believe that it's the strong word of mouth that has sold the film despite being the underdog going into this weekend".
Jay-Z's 4.44 album has dropped
Two teaser videos and a name change later and the most anticipated album of the season is out.
Rapper, Jay-Z's 13th studio album was released hours ago via his music streaming company, Tidal.
E!News reports that in the 4.44 album, Jay-Z made references to "his career, his comrades in the industry and, of course, Beyoncé and their children."
Game of Thrones' showrunners have news for you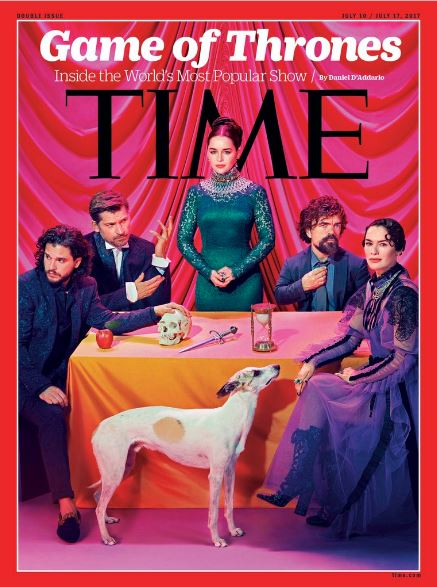 Was Thursday, 29 June official World Game of Thrones day?
It should have been because we got see, read and hear so much about the show that we had to find the best way to compress all that information in this roundup for you.
It's no longer news that GOT's seventh season will be blessing our screen starting 7 July but what's news is that the season will be featuring one the longest episodes of the show ever.
How long? 90 minutes.
Showrunners, D.B. Weiss and David Benioff revealed in an interview that "Things are moving faster because in the world of these characters the war that they've been waiting for is upon them, the conflicts that have been building the past six years are upon them and those facts give them a sense of urgency that makes them move faster. Trying to fit all of that into just seven episodes means that we'll also be getting one of the series' longest episodes ever,"
Two other episodes will be nearing 60 minutes while there will also be a 50-minute episode.
Meanwhile, the cast made for an amazing cover on TIME Magazine's latest release and there's no way to get over the sheer beauty.
Adele may "never tour again"
Multiple award-winning singer has suggested that she might stop touring.
In a handwritten letter placed in the program handed out to fans at her show in Wembley Stadium, London, Adele wrote, "I wanted my final shows to be in London because I don't know if I'll ever tour again and so I want my last time to be at home,".
She added, "Touring is a peculiar thing, it doesn't suit me particularly well, I'm a real homebody and I get so much joy in the small things. Plus I'm dramatic and have a terrible history of touring. Until now that is! … It has been hard out an absolute thrill and pleasure to have done. I only ever did this tour for you and to hopefully have an impact on you the way that some of my favorite artist have had on me live"
The letter also included details of all the countries she's been since her 25 tour started.
Your pop culture/entertainment go-to. Music head. Wallflower. I do not like to write. On a mission to decipher covfefe.