Here are some of the biggest stories that made rounds in the entertainment scene yesterday and others that unraveled while you slept – and are still buzzing today.
It's nearly over between Tonto Dikeh and Olakunle Churchill
Going by yesterday's events that saw the official dissolution of the estranged couple's traditional marriage, we can say that both parties can finally let out a breathe of fresh air.
The two families met in Port Harcourt on Tuesday and Tonto's dad, Sunny Dikeh handed the bride price back to Churchill's uncle, Bishop Dare.
The couple have made headlines in recent months after their marriage crashed over allegations of abuse, infidelity and lies.
Following the dissolution of the traditional marriage, Tonto shared a video on her Instagram where she appeared to be celebrating the new development (but we could be wrong about her motive).
Whatever it is, we're just as glad as she is, that this drama is almost over. No more airing of dirty linens, we believe.
These photos of Rihanna's PDA have us totally curious…
Questions like "Who's the new guy?" "Who's the strange guy?" and "Who's the guy?" are on our minds and mouths.
It's basically one thing we want to know. The identity of Rihanna's new boyfriend.
The two were photographed in a pool in a hotel in Spain where they could hardly keep their hands and mouths off each other. 
TMZ reports that she's vacationing with him and they are staying in a posh villa.
Here's what D'banj's album cover looks like
 The King Don Come album was first announced with a tracklist and a single "It's Not A Lie" weeks ago.
The kokomaster has given us another teaser by sharing the album art and release date. 
In an Instagram post, D'banj wrote:
KingdonCome 7-7-17 ?
Thank you Lord for your Grace ?
Kill Jay Z: New commercial teases rapper 4.44 album
Music streaming company Tidal has released a new teaser for rapper, JAY-Z's highly anticipated album.
The ad shows a teenage black boy running through an alley for his life.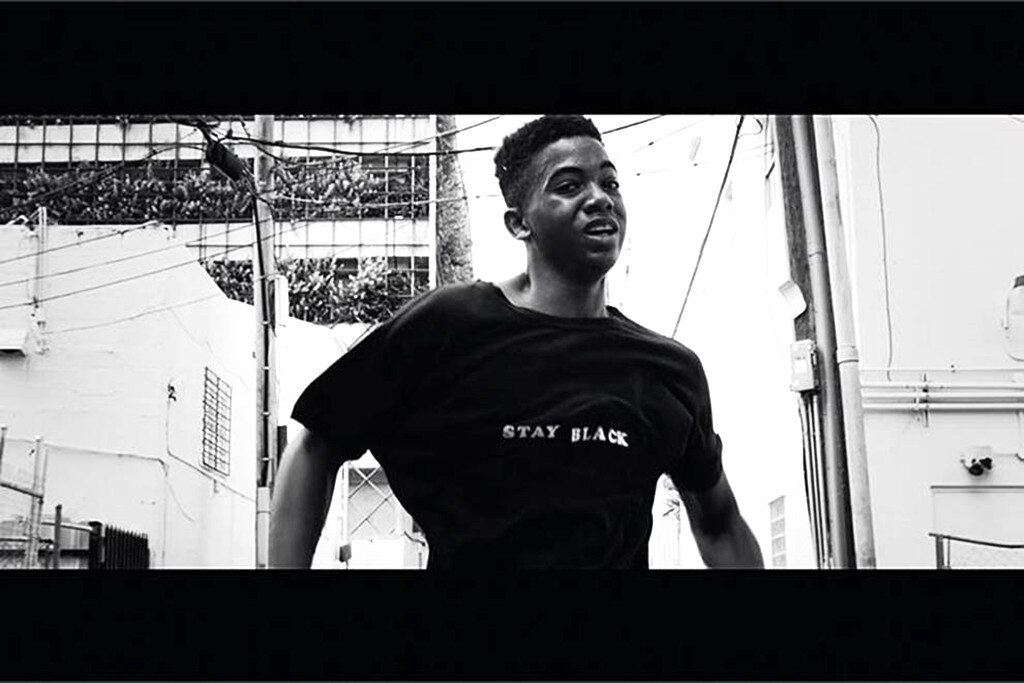 E! News writes that the 23-second commercial "features striking imagery and a rather dramatic name, "Kill Jay Z," which is very likely a reference to Hova's recent name switch."
4.44 will be released this Friday.
Your pop culture/entertainment go-to. Music head. Wallflower. I do not like to write. On a mission to decipher covfefe.