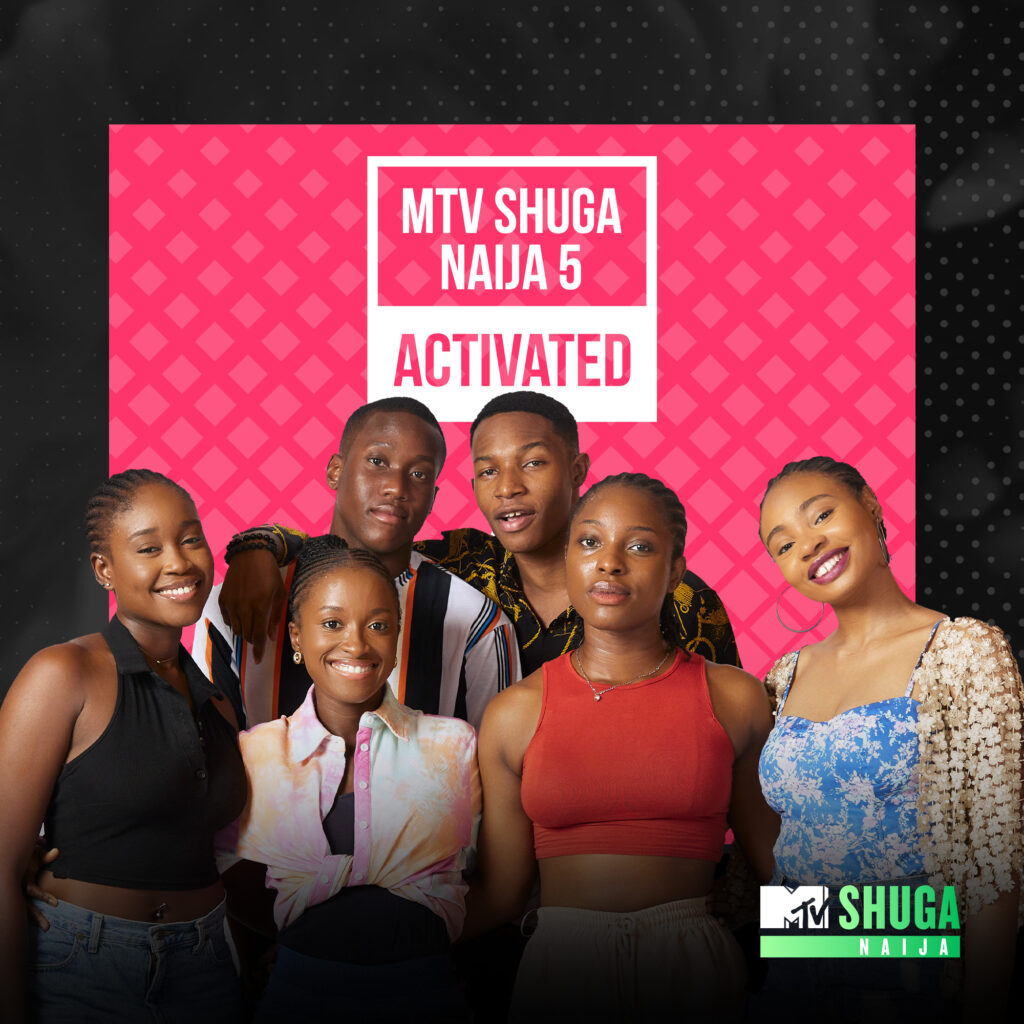 MTV Shuga Naija Season 5 delivered an explosive combination of heat, excitement, endless fun, and valuable lessons that captivated audiences. This unique blend of drama and edutainment had fans eagerly anticipating each episode, filled with numerous "Oh my God!" moments. From passionate romances to shocking twists, let's relive the whirlwind of fun and excitement that defined MTV Shuga Naija Season 5.
Love on Fire:
If there's one thing this season of MTV Shuga Naija delivered, it was sizzling romances that ignited the screen and evoked the nostalgic feeling of high school love. Kachi (Kanaga Jnr) made a bumbling yet endearing declaration of love to Chika (Genoveva Umeh) and the thrilling love triangle involving  Nasir, Simi and Wasiu that kept viewers hooked. The men of Shuga Naija brought all the emotions, with steamy on-screen kisses and heart-melting moments left viewers eagerly wanting more.
Emotional Breakthroughs:
Beyond the heated arguments and overall sense of wahala, Season 5 also showcased heartfelt and emotional moments. Parents reconnecting with their children and characters growing to recognize their flaws — created raw and vulnerable scenes that deeply resonated with the audience.  Shed a tear with Moh? We all did.
Moreover, the revelation from Mrs Okezie to Moh that Nanya (Susan Pwajok) was forced into an arranged marriage with
Sopuru (Okey Uzoeshi) showcased the unchanging nature of Mr Okezie, aka Papa Moh (Francis Onwochei).
Powerful Themes:
The fifth season of this show took viewers on a rollercoaster of self-discovery and introspection. Delicate issues such as, physical and emotional abuse, sexism, misogyny, Covid-19 and sexual health were handled with empathy, demonstrating the cast and crew's exceptional storytelling abilities. Haalel (Maggie Osuome) deserves applause for standing up to Praise (Lexan Peters), despite enduring physical abuse.
Another interesting theme that stood out to us was the mid and post-episode polls designed to help the audience interact with the story better. For this alone, 10/10 would recommend it — nothing beats audience interaction for an edutainment series such as this.
Unexpected Alliances:
Throughout this season, friendships formed and unexpected alliances took shape adding depth and richness to the narrative. Apart from the found family Sheila (Adesua Etomi-Wellington) created at Y-Hub, witnessing unlikely characters supporting each other warmed our hearts and inspired us to send heartfelt messages to our friends.
Surprise Celebrity Cameos:
This season brought some exciting surprises with your faves making celebrity guest appearances. From big BXN himself to beloved actors like Ibrahim Suleiman. These unexpected cameos added an extra layer of excitement and star power to the show. After this season, you could at least claim to have seen BXN live in concert.
Female-dominated crew:
We were also excited to learn that the eight-part series was produced in partnership with 1Pod Pictures, a female-led production company out of Nigeria and the season's set boasted an 80% female cast and crew. Indeed, the new season of MTV Shuga Naija showcases the true essence of girl power.
Explosive Season Finale:
The grand finale of MTV Shuga Naija Season 5 was nothing short of spectacular. Filled with breathtaking revelations, it left us literally on the edge of our seats. The culmination of all the drama, fun, friendships — and, of course, the cliffhanger — made this finale one for the books and has us looking forward to season 6 with excitement. What will become of Nanya with the forced marriage placed on her by her father, Mr Okezie?
Of course, there were many other things Season 5 gave us that left us craving more. So, whether you missed out on all the drama or you're just looking for an excuse to binge-watch the season again, catch episodes 1-4 uploads on YouTube and set your notifications for more uploads of the season every Thursday.
Click here to catch-up on YouTube!
We're all on the lookout for the next season, and we can't wait to see what MTV Shuga Naija has in store for us next.