Nationwide Power Outage as National Power Grid Collapses Yet Again.
Lagos State Smashes 400 Billion IGR Within Six Months
Dangote Refinery Is Set To Begin Operations in November 2023
President Tinubu Ascertains ExxonMobil about Nigeria's Readiness for Business Opportunities
Federal Government is Set To Block Wastage in North-East
Across Nigeria's 36 states and the Federal Capital Territory, these are the five top Nigerian news stories you shouldn't miss.
Nationwide Power Outage as National Power Grid Collapses Yet Again
On Tuesday, September 19, Nigeria again experienced a nationwide power outage as the national power grid collapsed, making it the third grid to have collapsed within a week.
Power generation on the grid crashed at a peak of 3,594.60 megawatts (MW) at midnight to 42.7 MW by noon.
At noon on Tuesday, the Delta Power Plant was functional on the grid, providing 41MW, while Afam generated 1.7MW.
Since the repeated power outages in the last week, people have complained about the weak electricity supply infrastructure put in place by the government despite privatising the generation and distribution agencies.
Before Tuesday's power outage, there was a nationwide blackout on Thursday, September 14. According to the report, the national grid collapsed around 12:40 a.m., which led to the loss of supply of electricity to Nigerians. Africa must be peaceful and stable to accomplish development and prosperity, Tinubu addresses the AU chair.
On Monday, September 18, President Tinubu announced the need for Africa to focus on building harmony and stability; he said this would be Africa's path to growth and prosperity.
The president called on the African Union (AU) to go beyond some elements within member-states, whose goals regarding Africa are narrow and evil. He mentioned that his administration would avoid confrontations presently.
Tinubu stressed that the continent requires stability across the board to take advantage of the growth and chances to prosper by the present worldwide developments, adding that this was Africa's era.
In a statement released by the special adviser on Media and Publicity, Ajuri Ngelale, President Tinubu affirmed that the AU is strategically positioned to secure consensus positions for Africa on economic and socio-political relations with the world, especially with Nigeria's loyal support.
The chairperson of the African Union (AU), President Azali Assoumani, agreed with all President Bola Tinubu suggested, saying that the AU strives to complete Nigeria's effort to secure peace and prosperity in Africa rather than compete with it.
"It is our responsibility to confront the extra-constitutional struggle for power on the continent," the AU Chairperson said.
Lagos State Smashes 400 Billion IGR Within Six Months
Lagos State, the centre of excellence, has, since June 2023, succeeded in hitting ₦400 billion Internally Generated Revenue (IGR).
This achievement was announced by the Commissioner for Economic Planning and Budget, Ope George, at the 2024 Budget Consultative Forum in Ikeja.
According to George, the Lagos state government will keep striving to attain its goal before the year's end. He also affirmed that the target would be increased in 2024, particularly regarding funding the budget, enabling them to perform more duties for the people.
"We have a good credit rating and IGR, which can help us attract the right set of investment and funding. So, we must be creative with our funding by ensuring it mixes IGR and all the funding mechanisms. We're looking at PPP's and being able to get nice concessions at the right rates. So I think we're fortunate because we are going in the right direction and, hopefully, we can continue to build on that to attract the right investments and funding to solo-fund our budgets and projects." he said.
The commissioner also ensured that the government would continue to support small and medium-sized enterprises (SMEs) with grants and loans so they could remain afloat in the economy.
Olalekan Balogun, special adviser to the commissioner of Economic Planning and Budget, also shared his opinion, stating that the 2024 budget is aimed at the development of Lagos state and its residents through the provision of improved welfare packages…," he said.
Dangote Refinery Is Set To Begin Operations in November 2023
Dangote Refinery, through its group executive director, Devakumar Edwin, has announced that it will begin refining petrol by the end of November 2023, while diesel and jet fuel refining will start in October 2023.
Devakumar Edwin spoke in an interview with S&P Global Commodity on Monday, 18, that the refinery would receive its first crude cargo in 14 days, after which it would begin operations and refine 370,000 barrels of jet fuel and diesel daily by October 2023.
Edwin noted that the refinery would eventually increase petrol production as it aims to achieve a production rate of 650,000 daily by November 30.
"Right now, I'm ready to receive crude. We are just waiting for the first vessel. As soon as it comes in, we can begin," he claimed.
When questioned about the initial postponement of the start of operations, Edwin said that the Nigerian National Petroleum Corporation (NNPC) had already given their crude oil to another entity before they requested it, hence the delay.
He also informed that the Nigerian oil would be purchased in US dollars and not Naira as it was in a free trade zone on the outskirts of Lagos State.
President Tinubu Ascertains ExxonMobil about Nigeria's Readiness for Business Opportunities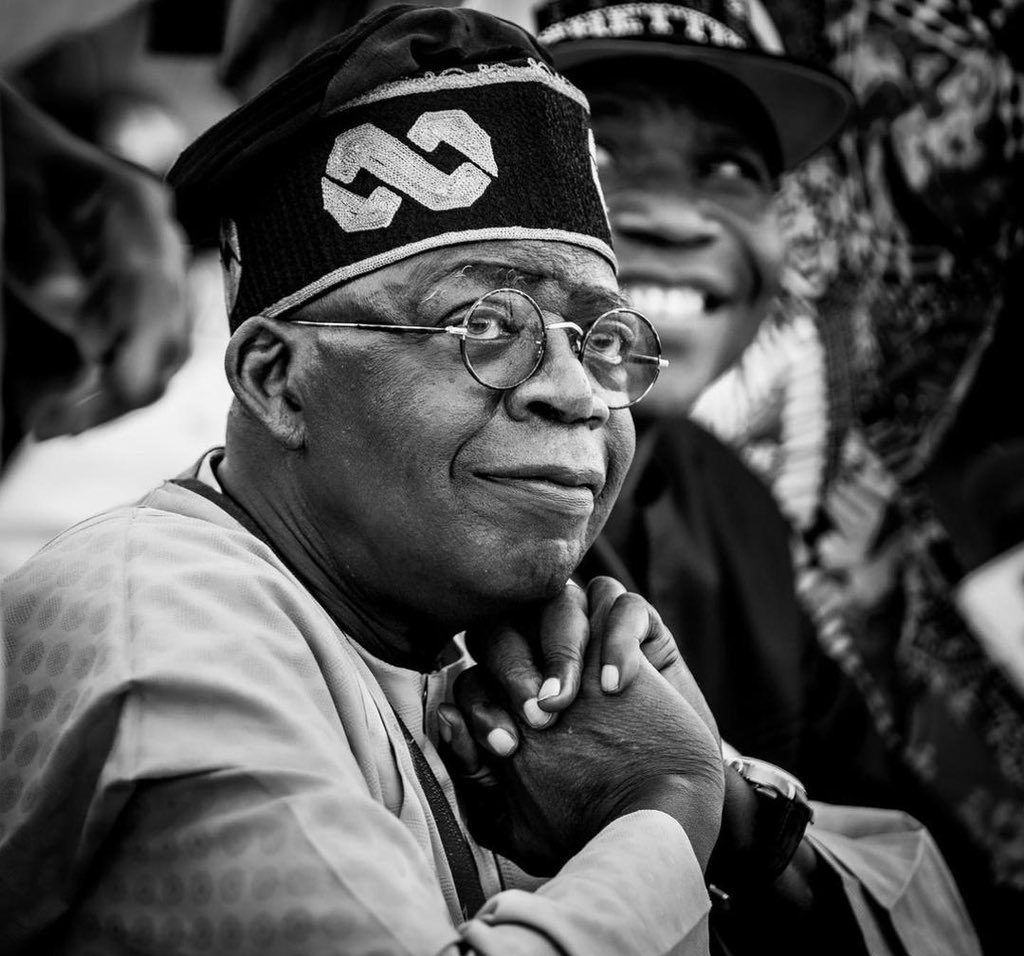 President Tinubu boasted of Nigeria's readiness for business now more than ever. The president stated that Nigeria is no longer settling for mediocrity regarding the investment agenda of the world's most successful energy empires.
According to a statement released by the president's special adviser on media and publicity, Ajuri Ngelale, Tinubu had a speech when he hosted a delegation of one the world's leaders of an oil and gas transnational company, ExxonMobil, on the sidelines of the United Nations General Assembly (UNGA).
Going back in time, President Tinubu was once on the board of ExxonMobil executives before the 1999 merger.
"Nigeria has never been more ready for business than it is now," he said.
Using his history as a professional accountant as an example, Tinubu stated that he was capable of making tough decisions as president, and he was prepared to solve challenges and eliminate all hindrances in the way of new and large-scale capital flowing into the country's oil and gas industry.
"We know the industry; we grew up in it. We are positioned to solve the problems, and we are pragmatic, and we will solve the problem," he reassured ExxonMobil, his host.
The president of ExxonMobil of Global Upstream Operations, Liam Mallon, agreed with Tinubu's speech, saying that he was aware of the new and personal commitment that the president is bringing to bear on behalf of the country.
"You told us that your team would collaborate with us, which has proven true. We have made significant progress since we last met. We are growing our production, and we are working hard on expanding deepwater production. We appreciate your efforts, and we will respond in kind. The time is right. Thank you for your leadership." the ExxonMobil president said.
Federal Government is Set To Block Wastage in North-East
The Federal Government of Nigeria said that part of its debt recovery measures is to halt loopholes and activate plans to receive debts owed by individuals and corporate agencies.
On Tuesday, 19, the Director of Special Projects of the Ministry of Finance, Aisha Omar, delivered this speech at a sensitisation workshop on debt recovery orchestrated by the Lighthouse Project in Gombe.
Aisha Omar, represented by Deputy Director Bridget Molokwu, said one of the essential objectives of Bola Tinubu's administration is to increase revenue from non-oil sectors.
Omar emphasised different efforts of the ministry in a bid to address significant revenue loopholes.
"The issuance of a Ministerial directive on 26th September 2019 to all MDAs to aggregate all Government debt across the Public Finance Space as well as to have a single window on the credit profile of government and the Federal Executive Council regulatory approval on Wednesday 31st March 2021, to extend the functionalities of Debt Recovery Capability of Lighthouse to enable the Federal Ministry of Finance fully automate the debt recovery process and make settlements of debts as seamless as possible," she added.