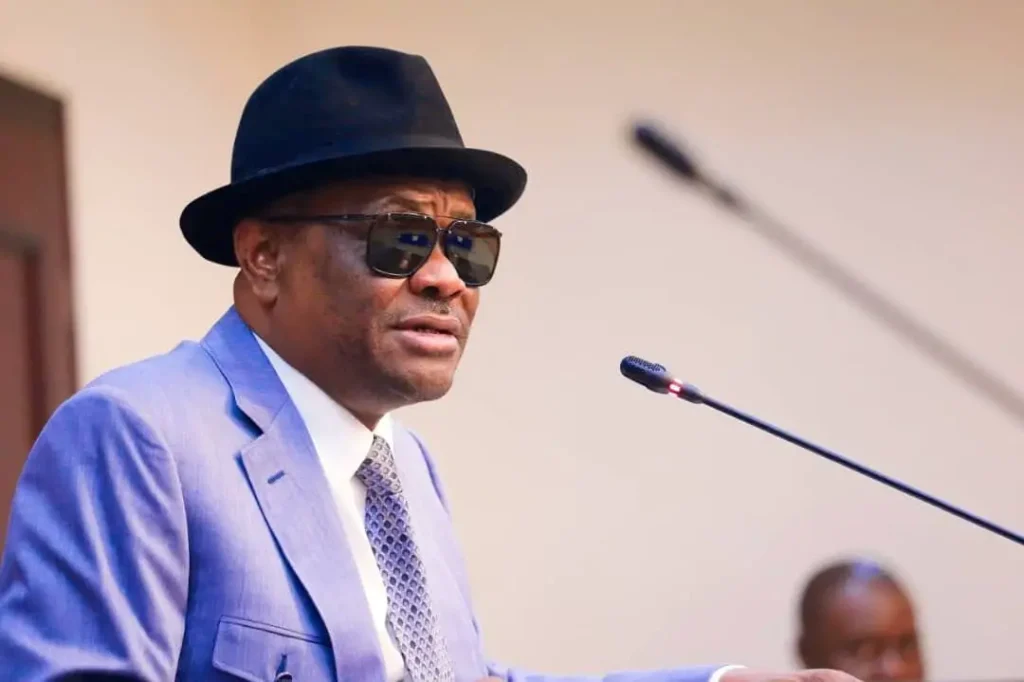 Nigeria's political landscape is often marked by theatrics and power plays, and the recent remarks of newly-inaugurated Federal Capital Territory (FCT) Minister, Nyesom Wike, come as no surprise.
Speaking assertively while taking office in Abuja, Wike issued stern warnings to those who have flouted the FCT master plan with unauthorized constructions. Such an audacious start prompts us to question the motives behind such heavy-handedness.
Wike's statement, while delivered with fervor, raises intriguing questions about the intentions of Nigerian politicians when they enter office heavy-handedly. Is this a mere show of authority, intended to intimidate? Or is it a calculated move to assert dominance in a position they already hold? Such approaches might seem effective on the surface, but history reminds us that they often come with far-reaching consequences.
A prime example is the infamous case of President Tinubu's decision to abolish fuel subsidies during his inauguration speech. Undoubtedly a display of control and decisiveness, it was a move that significantly impacted the lives of Nigerians. The removal of subsidies led to immediate hikes in fuel prices, triggering a ripple effect throughout the economy. The cost of living skyrocketed, affecting the average citizen's purchasing power and driving up inflation rates. The economy, already facing challenges, took a further hit.
This raises a crucial question for newly-elected leaders: how should they communicate their intentions and decisions to the public? The balance between authority and empathy is delicate but pivotal. Instead of adopting an aggressive tone, leaders could benefit from a more inclusive approach. Addressing citizens' concerns, explaining the rationale behind decisions, and outlining steps for mitigation can foster a sense of collaboration and shared responsibility.
Leadership is not about flexing muscles; it's about understanding the nuances of governance. Policies and decisions must be grounded in careful consideration of their implications. Landmark changes like removing subsidies should be accompanied by comprehensive plans for managing the transition and mitigating the impact on citizens. The ultimate goal should be progress that doesn't leave the vulnerable behind.
In the midst of the whirlwind of power plays and assertive pronouncements, perhaps there's an unexplored perspective that can reshape the narrative. What if the theatrical entrances and stern warnings are not just about domination, but a reflection of the immense responsibility that comes with public office?
Could these displays be attempts to signal a deep commitment to enacting change, a proclamation that leaders will not shy away from making tough decisions? While the consequences of such approaches are undeniable, there might be an underlying message of determination and resolve, a pledge to confront challenges head-on in a nation hungry for progress.
Perhaps, hidden behind the heavy-handedness, there's a nuanced sentiment of a leader's steadfastness to deliver on promises, even at the risk of ruffling feathers. Only time will tell whether these theatrical beginnings lead to lasting transformations.