by Zara Mustapha
Remember this photo which served as a default wallpaper on every desktop computer using the Windows XP operating system which was launched in 2001.
The serene look titled "Bliss" is a shot of a grassy hill under a blue sky and thirteen years later this look will no longer be existent on Microsoft as the operating system Windows XP will no longer be supported from April.
A tribute video for XP was made and according to the comapny the "Bliss" photo was not photoshopped and was actually taken by a photographer Charles O'Rear took in 1996:
"It was taken near my home, north of San Francisco," O'Rear says in the video. "It's the real deal. It wasn't Photoshopped. What you see is what you get."
While driving on Highway 121 in California, the former National Geographic photographer decided to slip off the highway and take the shot, according to this 2010 Napa Valley Register article. Years later, Microsoft paid him a handsome (undisclosed) sum for his sincere landscape.
Here's that same scene in 2013, taken from Microsoft's new video: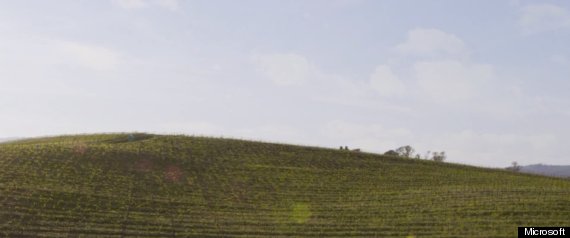 Watch video below: