Bobrisky, the popular Nigerian crossdresser, Idris Okuneye, has candidly shared how her monthly period affects her and the adjustments she makes. In an Instagram post, the self-proclaimed 'Mummy of Lagos' revealed that his period arrived earlier than expected, causing a noticeable change in her demeanor.
"Have been so calm since morning. My period came early hour today," Bobrisky wrote, reflecting on her unusually calm state throughout the day.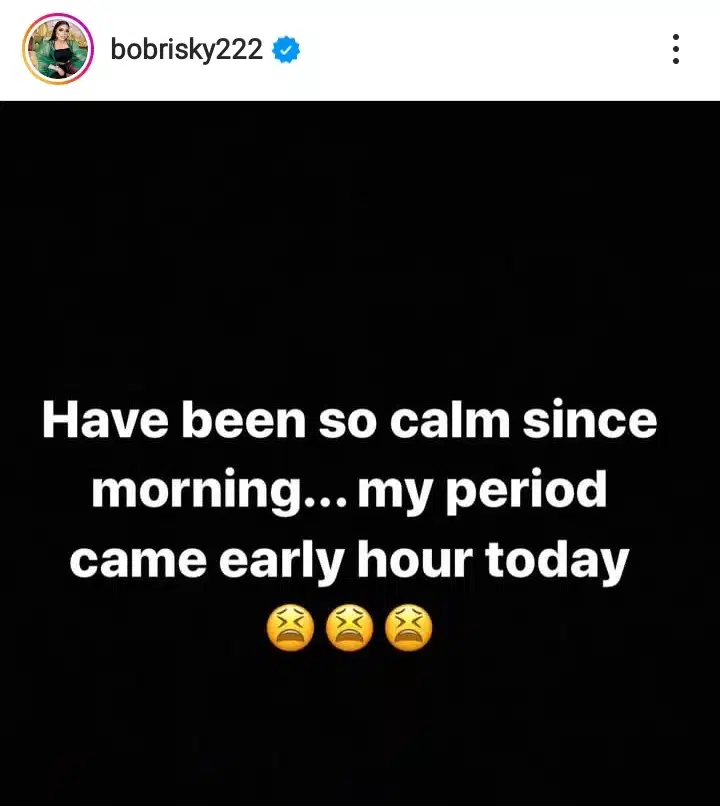 This revelation comes shortly after Bobrisky announced her plans for a complete gender transformation. In another post, she was seen seeking recommendations for reliable sanitary pads to ensure that her period doesn't disrupt her attire for an upcoming party.
"I'm going to a party tomorrow, girls. Please introduce a very good sanitary pad for me so my period doesn't mess my dress," Bobrisky requested from her followers.