Here are the biggest entertainment stories you slept on over the weekend and others that unraveled while you slept – and are still buzzing this Monday.
Olamide shuts down Teslim Balogun Stadium for OLIC4 
It was the 4th edition of Olamide's annual event, Olamide Live In Concert and this time, he flunked tradition by taking his audience to a stadium rather than the usual Eko Convention Centre.
Also, the event held at daytime and despite the long lineup of stars, it came to a halt before 9pm.
The audience were treated to performances by Tiwa Savage, Reminisce, Lil Kesh, Iceberg Slim, Skales, Ycee, Teni the entertainer and many more.
See highlights from the event:
Phyno reacts to rape allegations at his concert
Rapper, Phyno has spoken out following fresh reports making the rounds that concertgoers at his recently held Enugu concert, Phynofest were raped and sexually abused.
Weeks ago, a video from the concert that emerged on the internet showed D'banj rebuking a group of men who were caught molesting a female concertgoer.
We'll wait for Phyno's update.
It turns out Nigerian doctors exaggerated Sadiq Daba's ailment
Veteran actor, Sadiq Daba who was recently flown abroad for treatment following a diagnosis of leukemia and prostate cancer has sent some good news home.
In a note to veteran journalist, Azuka Jebose Molokwu, Daba wrote on the state of his health and the report from London doctors, "All the test results for my prostate cancer did not find spread. I was told in Nigeria that it had spread to other organs of my body. But all tests here by Specialists came back negative, with regards to the spread. It can be treated with drugs and injections. Also, the doctors, after tests for Leukemia, concluded that it is in remission. The Specialists placed me on drugs to help with the remission. I will see an oncologist on Monday; no need for an operation(surgery) to open me up. In Nigeria, I was told I needed surgery. My brother na wa o. I am feeling like a sweepstakes winner."
Read the full note here:
Jay-Z pauses concert to bring up two-time cancer survivor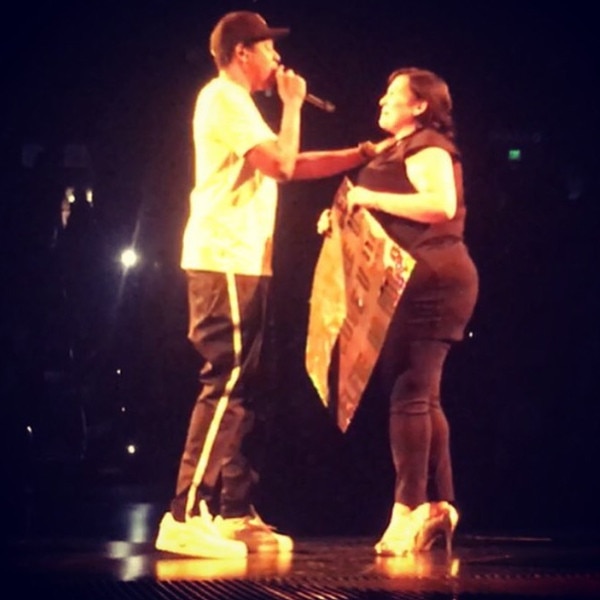 During his 4.44 tour concert in Oakland, California, Jay-Z stopped his concert to recognise a female fan who had beaten cancer twice.
The woman, Christina Cruz held up a sign that read, "I Beat Cancer 2X 2 C U! I LOVE U!!! SELFIE OR HUG?" and the rapper who noticed the sign invited her on stage and told the woman she deserved a hug.
Jay-z said, "You beat cancer twice I gotta give you at least a hug". Christina later took to her social media to express that it was a "dream come true" that she got not one but two hugs from her idol.
Your pop culture/entertainment go-to. Music head. Wallflower. I do not like to write. On a mission to decipher covfefe.