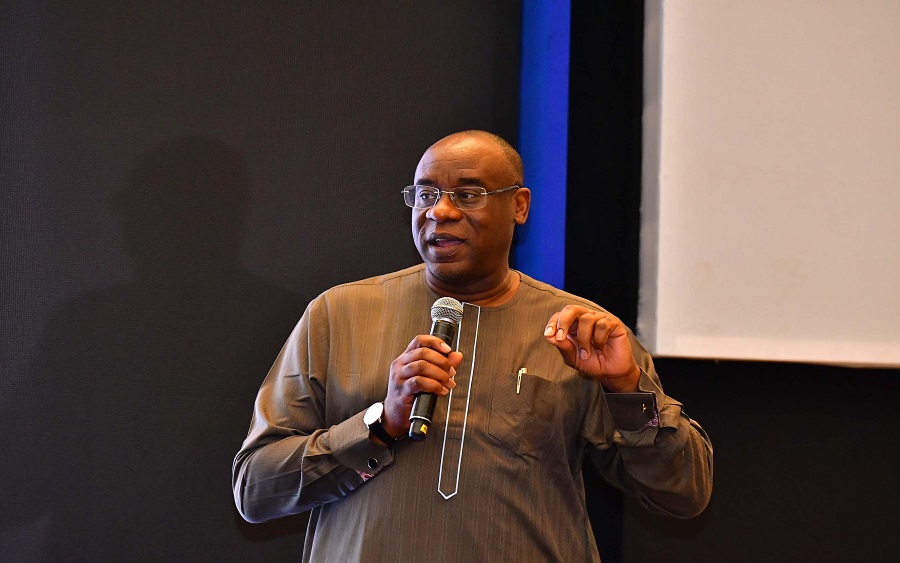 In a surprise move that sent shockwaves through Nigeria's financial sector, President Bola Tinubu announced the suspension of Godwin Emefiele, the Governor of the Central Bank of Nigeria (CBN), on Friday night. Tasked with leading the apex financial institution in an acting capacity is Mr. Folashodun Adebisi Shonubi, the Deputy Governor of the Operations Directorate. This article delves into the background and professional journey of Shonubi, shedding light on his qualifications and experience in the world of finance.
Early Life and Education
Born on March 7, 1962, Folashodun Adebisi Shonubi pursued his academic journey at the prestigious University of Lagos, where he earned a Bachelor of Science degree in Mechanical Engineering between 1978 and 1983. Displaying a keen interest in production engineering, he went on to obtain a Master of Science in Mechanical Engineering from the same university in 1985. Recognizing the importance of finance in his career, Shonubi embarked on further studies, earning a Master's in Business Administration with a specialization in Finance from 1988 to 1989.
Professional Career
Shonubi's professional journey began in 1984 as a Consultant Engineer at Mek-ind Associates, a role he held until 1989. He then transitioned to Inlaks Computers Limited, where he served as a Marketing Executive from 1989 to 1990. Building on his expertise, Shonubi joined Citibank Nigeria Limited in 1990 as the Head of Treasury Operations, a position he held until 1993.
Continuing to broaden his horizons, Shonubi served as a Supervising Consultant at Agusto & Co. Ltd from 1993 to 1996 before joining MBC International Limited as the Deputy General Manager of Banking Operations and Information Technology in 1999. In the same year, he embarked on a new venture as Vice President of Operations and Information Technology at First City Monument Bank (FCMB) Limited, where he remained until 2002.
Shonubi's career took a significant leap forward in 2003 when he assumed the role of Executive Director of Operations and Information Technology at Ecobank Nigeria Plc. Subsequently, in 2007, he was appointed as the Director of Information Technology and Corporate Services at Renaissance Securities Nigeria Limited. His exceptional track record led to his recruitment by Union Bank of Nigeria Limited in September 2009 as an Executive Director overseeing Operations, Technology, and Services, a position he held until April 2012.
Nigeria Inter-Bank Settlement System (NIBSS) and CBN Deputy Governor: Shonubi's career reached new heights in May 2012 when he became the Managing Director and CEO of Nigeria Inter-Bank Settlement System Plc (NIBSS). His leadership and strategic vision contributed to the growth and stability of the Nigerian financial system during his tenure. In recognition of his invaluable contributions, Shonubi was appointed as the Deputy Governor of the Central Bank of Nigeria in October 2018, a role he held until his recent appointment as the Acting Governor.
Suspension of Godwin Emefiele
The suspension of Godwin Emefiele as the Governor of the CBN was publicly announced through a statement issued by the Director of Information, Office of the Secretary to the Government of the Federation, Willie Bassey. The statement clarified that the suspension was a result of an ongoing investigation into Emefiele's office and the planned reforms in the financial sector. Emefiele was directed to hand over the affairs of his office to the Deputy Governor (Operations Directorate), Folashodun Adebisi Shonubi, who will assume the role of Acting Central Bank Governor during the investigation and reforms.
As Nigeria navigates this period of transition and investigation, Mr. Folashodun Adebisi Shonubi steps into the role of Acting Governor of the Central Bank of Nigeria, drawing on his extensive experience and leadership in the financial sector. With an illustrious career spanning various prominent financial institutions, Shonubi brings a wealth of knowledge and expertise to his new role. As stakeholders closely watch the developments, Shonubi's tenure as the Acting CBN Governor will undoubtedly be under scrutiny, with expectations for a steady hand and a steady course for Nigeria's financial sector.