FCCPC to Tackle Harassment by Digital Money Lenders
Newly Installed Runway Lights in Lagos Airport Stolen by Thieves
Not All Land Borders Shut in 2018 Have Reopened – Nigeria Customs Service
President Tinubu Condemns Killings in Plateau State, Calls for Perpetrators to Face Justice
Malami's Alleged Abuse of Office Hearing to Resume in October
Across Nigeria's 36 states and the Federal Capital Territory, these are the five top Nigerian news stories you shouldn't miss
FCCPC to Tackle Harassment by Digital Money Lenders
In a recent interview on Arise TV, Babatunde Irukera, the CEO of the Federal Competition and Consumer Protection Commission (FCCPC), revealed that the commission intends to take strong action against digital money lending apps that engage in harassment and defamation of consumers. To ensure the well-being of Nigerian borrowers, Irukera affirmed that the FCCPC will approach Google to permanently delete these apps from its Play Store.
Digital lending, often dubbed as "loan sharks," has gained traction in Nigeria. While some lenders follow ethical practices, many exploit borrowers by offering loans with exorbitant interest rates and strict collection terms. Recognizing the need to protect consumers from such practices, Irukera emphasized that the FCCPC welcomes ethical digital lenders but will swiftly address those engaging in harmful behaviors.
Interestingly, Irukera highlighted that some digital lenders do not rely on the Google Play Store for advertising their services. Instead, they prefer platforms like WhatsApp and other channels to reach potential customers. This further emphasizes the need for comprehensive measures to address harassment and defamation by digital money lenders beyond app store regulations.
"Our concern lies with lenders we have already approved. If we find them harassing customers, even on a single occasion, we will permanently remove them from the Google Play Store. As we identify these offenders, we will take decisive action," Irukera asserted during the interview.
While lenders might face repercussions for various infractions, Irukera stressed that there will be no second chances when it comes to harassing consumers or spreading defamatory messages. The FCCPC aims to protect borrowers from undue inconvenience, aggravation, and frustration caused by digital money lenders.
Irukera also advised lenders to implement reliable methods of loan recovery, including thorough verification of a potential borrower's credibility. He highlighted that many borrowers who fail to repay loans are habitual defaulters. Therefore, those struggling to meet their obligations should not be granted further opportunities to borrow funds.
However, borrowers who face genuine challenges in repayment, yet consistently strive to meet their commitments, should not endure the distress caused by defamatory messages from lenders.
As the FCCPC takes a firm stance against harassment and defamation in the digital lending sector, both lenders and borrowers must understand the implications.
Lenders should prioritize responsible practices and fair treatment of customers, employing effective loan recovery strategies that do not involve harassment.
On the other hand, borrowers should be diligent in selecting reputable lenders and remain vigilant to ensure their rights are protected.
Newly Installed Runway Lights in Lagos Airport Stolen by Thieves
In a disheartening turn of events, the newly installed airfield ground lighting systems at the domestic runway (18L/36R) of Murtala Muhammed International Airport (MMIA) in Lagos have been brazenly carted away by suspected thieves. These crucial runway lights play a vital role in ensuring safe takeoffs and landings during nighttime operations or when visibility is low.
The exact timing of the incident remains unclear at present. Yakubu Funtua, the Director of Public Affairs and Consumer Protection at the Federal Airports Authority of Nigeria (FAAN), confirmed that the agency has launched an investigation into the matter. Funtua reassured the public that FAAN is committed to apprehending those responsible for this criminal act and ensuring that they face the full force of the law.
Moreover, Funtua emphasized FAAN's determination to fortify security measures and close any existing loopholes to prevent similar incidents from occurring in the future. Safeguarding airport infrastructure and maintaining operational integrity are paramount priorities for the aviation authority.
It is worth noting that the runway lights were installed in November 2022, enabling the resumption of 24-hour flight services. Surprisingly, despite the runway's rehabilitation in 2008, the accompanying ground lights were not installed until 14 years later. This absence of proper lighting on the runway has burdened airlines over the years, as they have had to burn excessive fuel while taxiing between the international and domestic runways.
The repercussions of inadequate lighting were evident a year earlier when the "non-functional runway lights" at the international wing of Lagos airport compelled British Airways to divert its Lagos-bound flights to Abuja airport. Such incidents underscore the critical importance of maintaining functional and reliable lighting systems for the smooth operation of aviation services.
As the investigation unfolds, the aviation community awaits swift justice and a resolution to this unfortunate incident. The theft of airfield ground lighting systems not only poses a threat to the safety of pilots, passengers, and aircraft but also disrupts the efficient functioning of the airport. The timely recovery of the stolen equipment and the implementation of enhanced security measures will be crucial in restoring confidence and ensuring the seamless operation of flights at Murtala Muhammed International Airport.
Not All Land Borders Shut in 2018 Have Reopened – Nigeria Customs Service
In a recent statement, Wale Adeniyi, the acting Comptroller General of the Nigeria Customs Service, confirmed that not all land borders closed by the Federal Government in 2018 have been reopened. He disclosed that only six strategic land borders were reopened in 2021, highlighting that there are ongoing processes to review the situation and ensure both border security and regional integration.
Adeniyi made these remarks following a private meeting with President Bola Tinubu at Aso Villa in Abuja. While specific details of the ongoing processes were not revealed, Adeniyi assured the public that any updates regarding the reopening of the remaining closed borders would be communicated publicly.
During the meeting, Adeniyi also addressed the pressing issue of fuel smuggling across the borders. He acknowledged that the removal of petrol subsidy and the subsequent increase in fuel prices would discourage fuel smugglers in the long run. With new government policies in place, Adeniyi expressed optimism that the persistent challenge of smuggling this vital commodity would diminish.
Furthermore, the discussion with President Bola Tinubu focused on advancing user-friendly ports, facilitating exports, and streamlining the clearance process for goods around the ports. The aim is to create an environment that promotes efficient trade and ensures that goods are cleared within 48 hours. Such measures are crucial for enhancing the competitiveness of Nigerian ports and facilitating smoother international trade.
As the Nigeria Customs Service continues to work towards reopening the remaining closed land borders, it is clear that border security and regional integration are key considerations. The ongoing processes aim to strike a balance between promoting economic activities across borders and safeguarding national security interests.
President Tinubu Condemns Killings in Plateau State, Calls for Perpetrators to Face Justice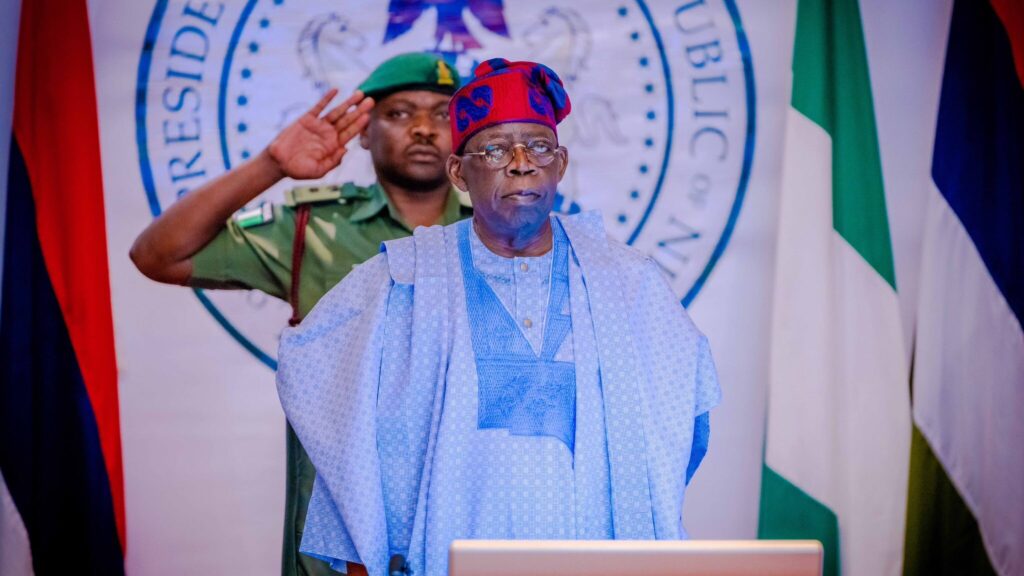 President Bola Tinubu has taken a decisive stance on the killings and violence that have engulfed Plateau State, instructing security agencies to identify and apprehend the perpetrators. In a statement delivered by his spokesperson, Dele Alake, the President expressed deep concern over the recent internecine killings in the Mangu Local Government Area of Plateau and parts of Benue State.
The President condemned the senseless violence and emphasized the urgent need to break the cycle of violence that continues to plague the region. He particularly lamented the tragic loss of innocent lives, highlighting the heartbreaking death of an eight-month-old baby in the Farin Lamba community of Vwang District, Jos South Local Government.
President Tinubu stressed that building strong, peaceful, and prosperous communities requires tolerance, forgiveness, and a commitment to resolving grievances through peaceful means. To foster genuine and lasting peace, he called upon socio-religious leaders in the affected areas, as well as the leadership of the Arewa Consultative Forum, Jama'atu Nasril Islam, and Christian Association of Nigeria, to work together in unity.
While reaffirming his government's determination to eradicate violent crimes and all forms of criminality throughout Nigeria, President Tinubu issued clear instructions to security agencies to uncover and bring to justice the masterminds behind these heinous acts.
In addition to addressing the perpetrators, President Tinubu directed the governments of Plateau and Benue states, along with emergency response agencies, to provide immediate support and relief to the victims who have been displaced as a result of the conflicts. Assisting those affected by the violence and restoring their livelihoods is of paramount importance in the journey towards healing and stability.
Malami's Alleged Abuse of Office Hearing to Resume in October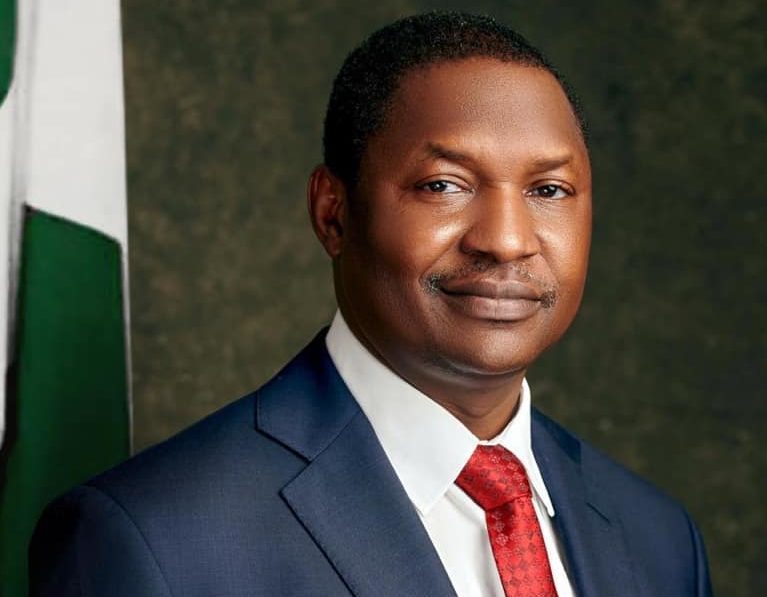 A high court in the Federal Capital Territory (FCT) has decided to adjourn the hearing of the case brought against Abubakar Malami, a former Attorney-General of the Federation (AGF), over alleged abuse of office. The presiding judge, Oluyemisi Adelaja, adjourned the case to October 17, allowing Malami time to present his defense.
The case was instituted by Cecil Osakwe, a property developer, who accused Malami of using his position to coerce him into giving two units of three-bedroom flats located in the Maitama area of Abuja to Asabe Waziri, a civil servant. Osakwe alleges that Malami forced him to transfer the property, valued at around N130 million, to Waziri despite the existence of a court order stating otherwise.
According to Osakwe, Malami intervened in a civil dispute between his firm and Waziri, and has allegedly been behind continuous harassment by security operatives.
During the hearing on Monday, Victor Giwa, counsel to the plaintiff, expressed dissatisfaction with Malami's absence from the court, noting that Malami had been duly served court papers and was aware of the hearing date. Giwa urged the court to proceed with the case, emphasizing its importance in sending a message to public officers that they cannot misuse their positions for personal gain.
In response, C.J. Adengowe, counsel to Waziri, argued that since Malami was not represented in court, the case could not proceed.
Considering the submissions of both parties, Judge Adelaja granted Malami another opportunity to respond to the suit, leading to the adjournment of the case.
The adjournment allows for further deliberation on the allegations against Abubakar Malami and provides him with an opportunity to present his defense in the upcoming hearing scheduled for October 17.