by Simon Utsu
France vs a Portuguese team in a final in Paris? Does that ring a bell? Is history about repeating itself? Or as the French would say, is this Déjà vu?
Because the last time France hosted a major international tournament, they made it to the final and played against a Portuguese speaking team – Brazil.
And it gets creepy here (or maybe I'm suffering from Friday morning paranoia), the star player of the Portuguese speaking Brazil was a certain Ronaldo – Ronaldo De Lima or the real Ronaldo)
We all know what happened to Ronaldo on the day of the final. He developed a strange fever overnight; with some saying he had been poisoned by the French secret police in order to weaken him.
Well, the Ronaldo that played in the final was a much weaker version of the one that starred in previous matches during the tournament. We all know how the French capitalized on that and a new superstar, Zinedine Zidane was born.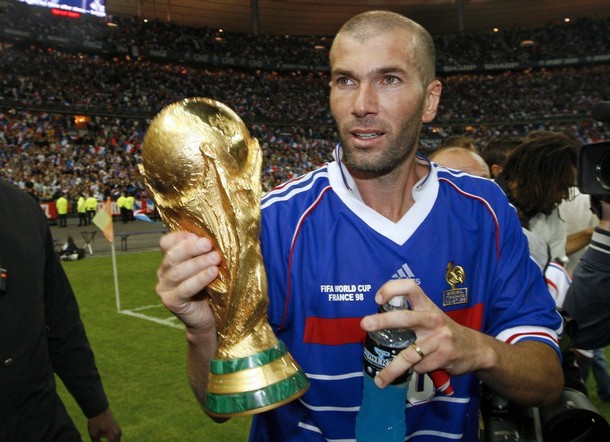 The Portuguese should do their best to protect Cristiano Ronaldo in his hotel in the run-in to Sunday's final game.
Also, we have an emerging soccer star in Dimitri Payet, are we about to see the birth of a new Zidane?
On the last point, I made this argument with a soccer pundit earlier today and he claimed Payet can't be called an emerging star as he is already over 28. I went ahead to remind him that Zizou in France 98 was over 26 years when his star first shone brightly and 28 when Real Madrid bought him up and the world began to appreciate him as the legend that he was.
Likewise Drogba, who was 27+ when Chelsea snapped him from Marseille and his legend, was born.  Hence, emerging onto the world scene is what I meant. The dictionary describes the word 'emerge' as 'to become apparent or prominent'. My pundit friend further counter-argued that Zidane was already popular as a Juve player prior to France 98.
I went on to tell him that Zidane was a good player with Juve no doubt but we shouldn't forget that around that time, Blackburn's Chairman, Jack Walker had this to say when his coach, Kenny Dalgish suggested they purchase Zidane: "We don't need a Zidane when we have Tim Sherwood in our midfield", meaning his (Zidane's) star still had question marks on it around that time.
Hence, France 98 was where Zidane's potential was finally appreciated by the footballing world in its fullness.
Sunday's Euro 2016 final is quite pregnant I must confess.
_____________________________________________________
Op–ed pieces and contributions are the opinions of the writers only and do not represent the opinions of Y!/YNaija