Shunning claims that he is owing civil servants, both serving and retired, a report by TheCable, says the governor of Kogi, Yahaya Bello is building an ultra-modern mansion; also, converted the entrance of the strictly residential area to his private entrance.
The edifice located on Mahmoud Atta Street, GRA Okene, is currently undergoing finishing touches and residents are already grumbling that the governor is making 'unreasonable changes'.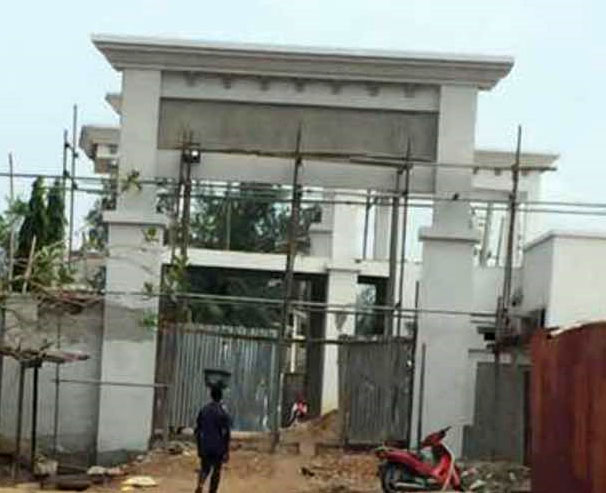 A resident said, "He has converted the main street entrance to his private entrance and is creating another entrance for lesser mortals like us."
"A governor converting a public road to a private and exclusive road for himself. This is a big shame."
However, he is creating another entrance for the residents.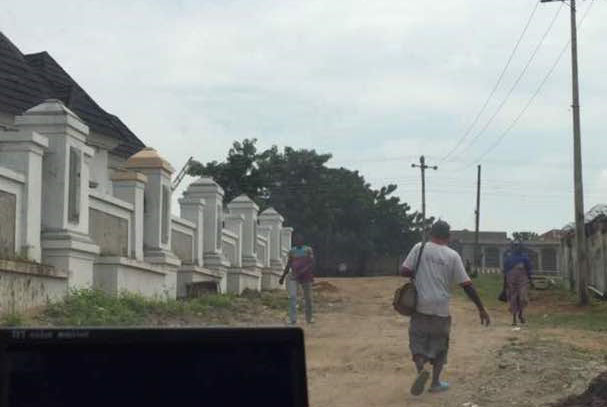 The spokesman for the governor, Kingsley Fanwo said his principal has made a better provision for the affected residents.
"Some of these issues are not the way we see them. The point is that if he is building a house and the structure is affecting the road network and he is giving the people a better road, they should be grateful," he said.
"It's not as if he is obstructing the road and he is not doing anything about it. It's not that he is flexing his power as governor. He has been considerate enough to give them a better road."
Reacting to claims that civil servants have not been paid for a long while, Fanwo said the current administration had paid all salaries apart from July.
He added that Bello had given the directive that political office holders should not get their salaries until civil servants have been paid.
"As I am speaking to you, what the state government is owing as of today is July salary. You can confirm from civil servants in the state," he said.
"We have paid till June and the governor has already given a directive that no political office holder should be paid before a civil servant. As I am speaking with you, I have not received my July salary because they have to pay the civil servants first.
"To confirm what has been paid to workers, you can log on to www.kogistate.gov.ng. We did this to stem the tide of misinformation being peddled by the governor's opponents."
However, a civil servant in the ministry of education said he had not been paid in the last one year, another one said the governor was "playing politics" with workers.
"The governor is trying to be clever by half with our welfare. What he has been doing is that in an office, he would pay some and leave out others," said a civil servant who wants to remain anonymous.
"I have not been paid for six months, but some of my colleagues are being owed three months. Some, just a month. Under this kind of arrangement, how do you calculate the number of months that Yahaya Bello is owing?."
Omoleye Omoruyi… an apprentice web/game developer, novelist, sensitive to happenings in the world. Meet him @Lord_rickie on Twitter/Instagram