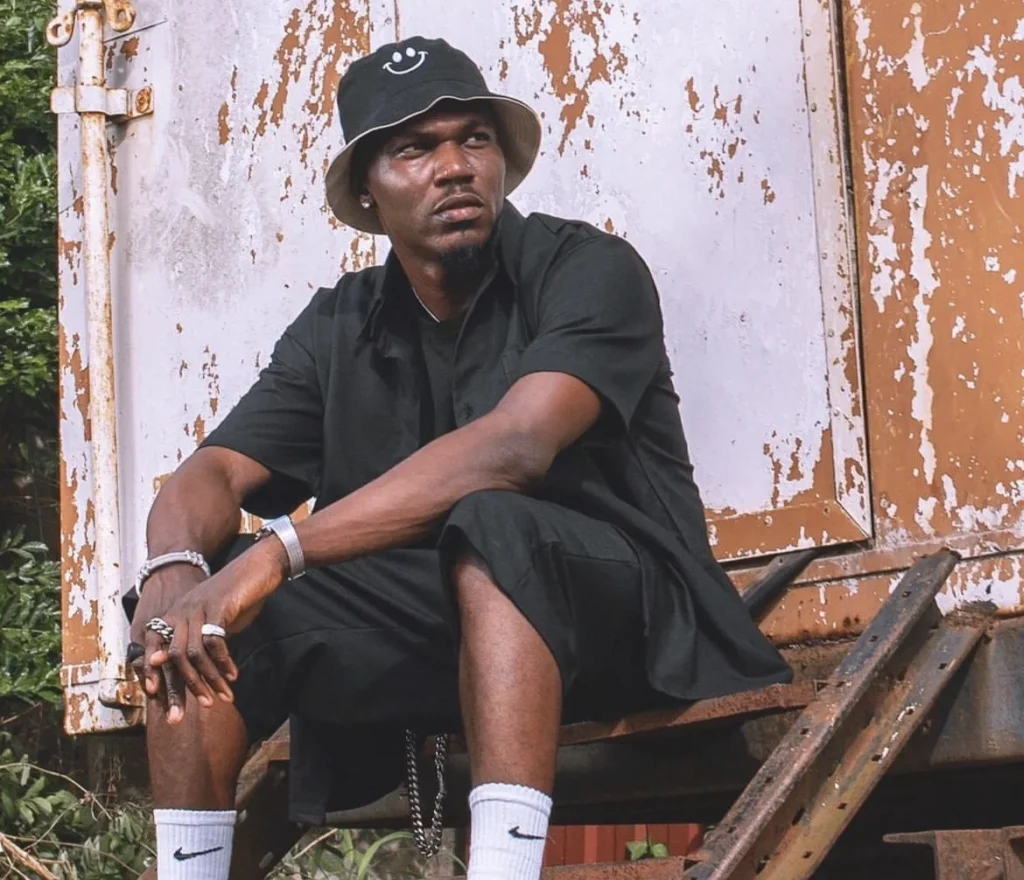 In the vibrant world of Afrobeats, the melodious Spyro emerges not only as a musical force but as a proponent of a significant message: artists should embrace the responsibility of leading decent lives. In a recent interview with the Honest Bunch Podcast, the Nigerian singer shared a perspective that resonates deeply with his role as a public figure and the potential impact his choices can wield.
The notion of musicians as role models isn't new. Their music and lifestyle intricately intertwine with popular culture and have the power to influence the behaviors of the youth. As the mastermind behind the chart-topping sensation "Who's Your Guy," Spyro offers insights into his belief that artists have an inherent duty towards their fans. This responsibility, he suggests, rests on their shoulders to embody and project ideals that are commendable.
At the core of Spyro's convictions is his understanding that fans closely observe the lives of their beloved artists. Through this lens, he argues, artists are obligated to stand as paragons of virtue, showcasing lives that reflect the values they profess. Spyro draws on the wisdom of the late legendary Afrobeats icon, Sound Sultan, who imparted invaluable lessons to him about the significance of an honest existence, emphasizing the intrinsic worth of integrity beyond financial gain. While Sound Sultan may have departed, his legacy continues to reverberate through Spyro's beliefs.
During the interview, Spyro underscored the impact of words on shaping behavior. He illustrated this by referencing the line "Para dey body" from Shallipopi's 'Elon Musk,' which he deemed as potentially influencing the youth towards criminal inclinations. This assertion echoes his broader message that artists bear the responsibility of being cautious about their expressions, for these expressions have the power to mold minds and behaviors.
Rooted in his identity as a born-again Christian, Spyro's intentions transcend the confines of his musical career. He envisions using his music as a vessel for spreading the gospel, underlining his commitment to portraying himself as a role model of faith and principles.
It's evident that the call for musicians to lead respectable lives taps into traditional values, yet the intricacies of modern life and artistry shouldn't be overlooked. Artists possess diverse identities, encompassing their creative journeys, individual experiences, and evolving beliefs. Striking the balance between authentic expression and societal role modeling presents a delicate challenge. It prompts us to explore how artists can maintain their unique voices while being mindful of their impact on impressionable audiences.
Zooming in on the "para dey body" concept highlights the profound impact of lyrical content on young minds. While some argue that artists mirror the world around them, others posit that they hold the potential to drive change through their lyrics. This opens up a nuanced discussion on the ethical responsibility artists bear in crafting their messages, emphasizing the ethical considerations that come with wielding creative power.
In an era characterized by digital interconnectedness, the extent to which artists can control their image and influence remains a pertinent question. Beyond their musical offerings, the realm of social media, tabloid culture, and constant scrutiny thrusts artists into the spotlight both on and offstage. This invites inquiries into personal privacy, the challenges artists face in navigating relentless observation, and whether the demand for role model behavior is a justified one.
While Spyro's stance is significant, the contemporary entertainment landscape necessitates a comprehensive examination of variables like media portrayal and fan expectations. These elements coalesce to shape the intricate terrain artists traverse – one where art, impact, and personal decisions converge.
Watch the full interview below.