Nigeria has moved up three places to the 41st position in the World and retained the fifth in Africa in the latest FIFA Coca-Cola world rankings.
It said that Nigeria had 721 points compared to the 696 in September.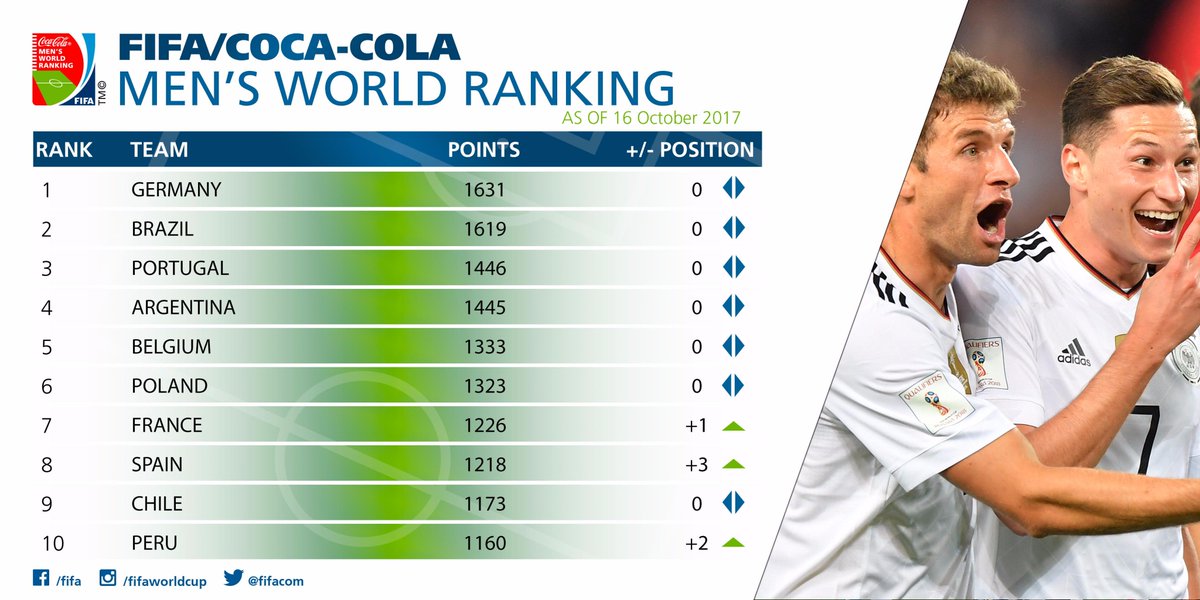 Highlights:
Tunisia became the new number one in Africa and 28th in the world with 834 points while the former number one on the continent, Egypt came second and 30th in the world with 818 points.
Senegal is number three in Africa and 32 in the world with 815 points while DR Congo is fourth on the continent and 35th in the world with 751 points.
African champions, Cameroon is sixth in the continent and 42nd in the world with 718 points.
In the top 10 ranked countries, Germany retained the number one position in the world with 1631 points while Brazil is second with 1619 points.
Portugal is third, Argentina fourth, Belgium fifth, Poland sixth and France seventh.
Omoleye Omoruyi… an apprentice web/game developer, novelist, sensitive to happenings in the world. Meet him @Lord_rickie on Twitter/Instagram