Every day on the Nigerian internet, there are people who keep our eyes glued to our phone screens as we read their rants, opinions, perspectives on political and social matters, etc. Sometimes, they are just downright ridiculous. We make it our job to take down the names of these noisemakers.
Here's our list from today:
1. Kayode Ogundamisi
📺🐄 #FulaniHerdsmen in Ghana appeals to 🇬🇭 @GhPoliceService to give them 2 days to move cows after Police Chief order Shoot on Sight to any potentially Armed Fulani Herdsmen. pic.twitter.com/VfAT5bEbmG

— Kayode Ogundamisi (@ogundamisi) January 17, 2018
Maybe this is what we should be doing.
2. Enyimba
Savagery everywhere!
Nothing dumb about supporting Nigeria's biggest and most successful football club, Dr. Do not Morata this opportunity. https://t.co/muK1Tb5P5i

— Enyimba FC (@EnyimbaFC) January 17, 2018
In reply to:
https://twitter.com/zomalinkz/status/953227589409263616
3. Seun Paul
She came wailing that she cannot date a guy earning N100,000 but was caught in the act.
What will 100k per month do ???? But you dey beg tekno and don jazzy 50k.. 😂 pic.twitter.com/fJ5css40Ir

— Nwa-Anayoeze ⭐️ (@SeunPaul_) January 17, 2018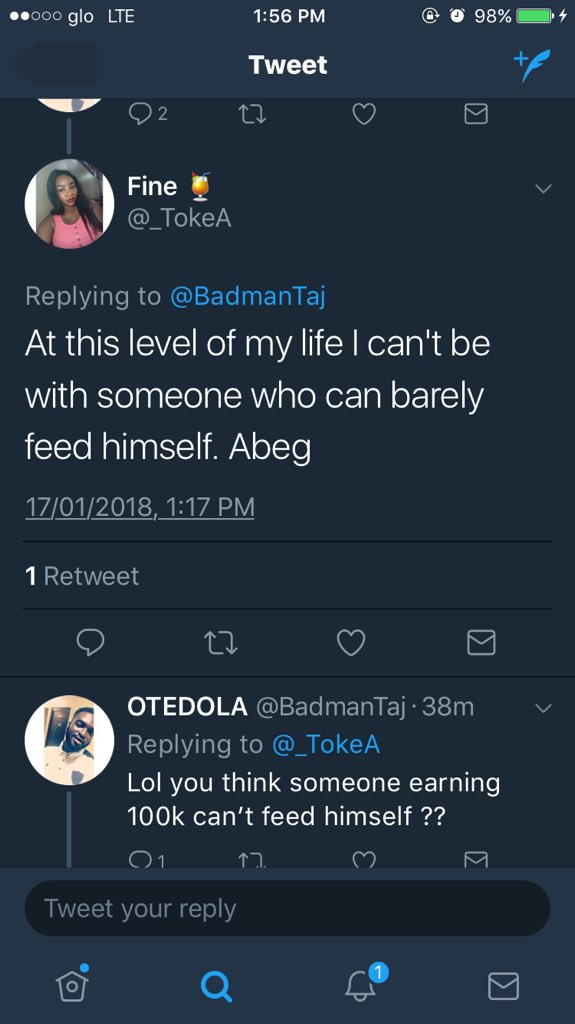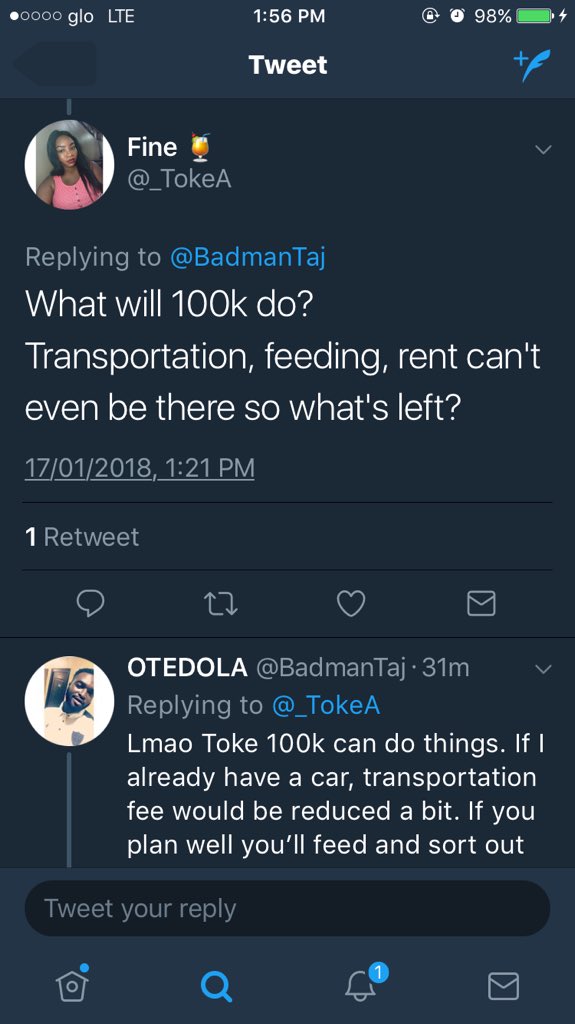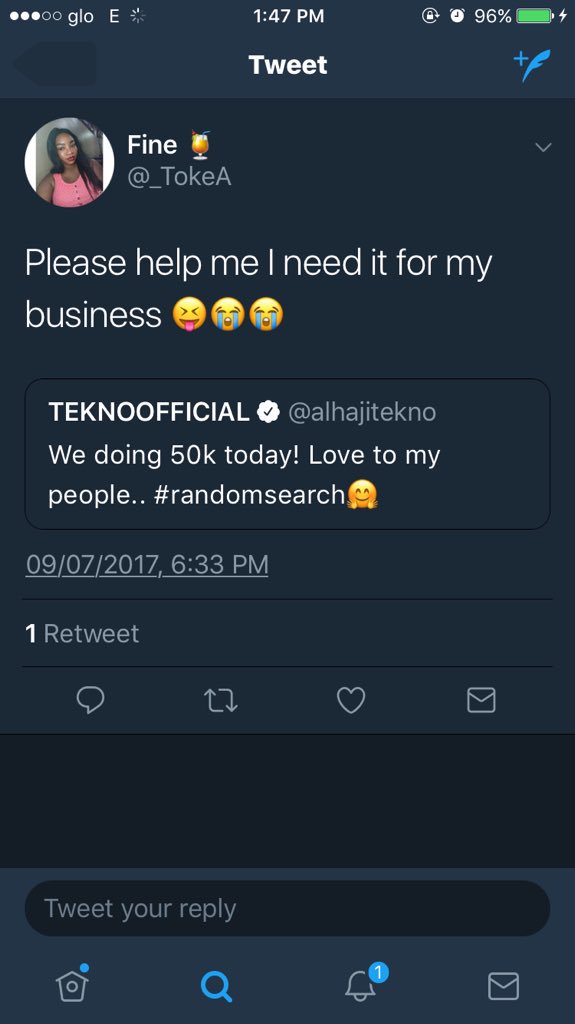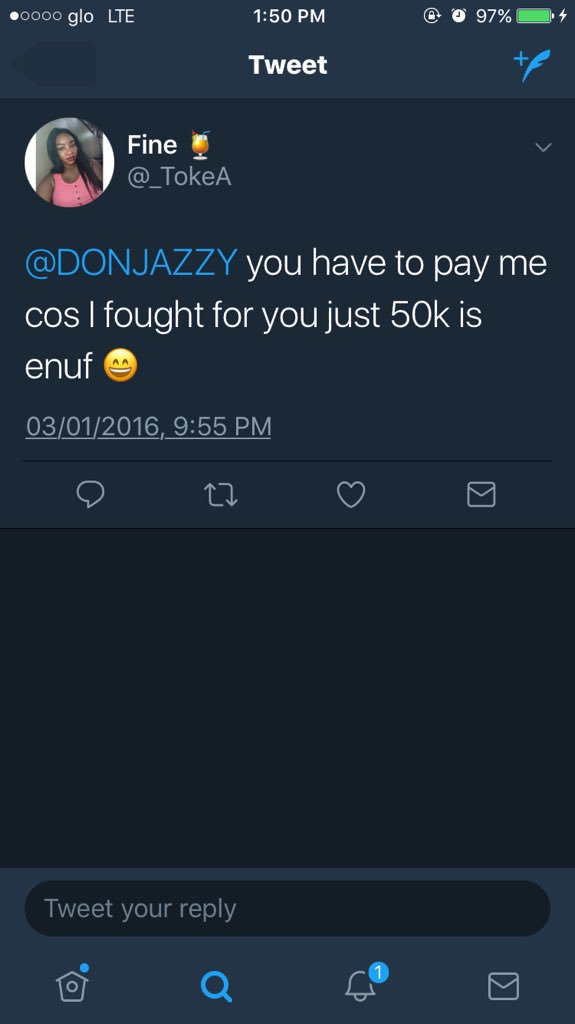 She has supporters though:
Toke doesn't want someone earning 100k. It's her choice. It's not by force. Leave her alone. No need to drag her.

— Chi (@JajaPhD) January 17, 2018
There are more men in Nigeria earning (less than) 100k NGN per month than those earning above that amount.

Toke has literally made more men available to you women who are dragging her. This isn't how to show gratitude.

— Chi (@JajaPhD) January 17, 2018
Shut up!100k is not enough! Won't he save up for his rent?? If he has a car,wont he fuel it?Won't he buy food stuff in his house?? If he doesn't have a car won't he pay for transportation for 1month?Won't he save for his upkeep and unforeseen expenditures? What will he give her?

— Osha blem blem 💕 (@S_O_E_B) January 17, 2018
And…
Today its 100k cannot do anything in lagos 😂😂😂😂

See ehn

Perspective is everything sha.

— Cinderella Man (@Osi_Suave) January 17, 2018
4. Ebuka Obi-Uchendu
5. Gaga
Let me tell you swearing doesn't work these days oo, if not NEPA officials won't be breathing anymore, Nigerians no swear for anybody pass the way them they swear for NEPA on daily basis. pic.twitter.com/4hhgGX1JRh

— Gaga 🇳🇬 (@africangod_) January 17, 2018
Aswear.
6. Shaykh Azhar
Do you hang around people who gossip? 👇🏻

"The one who listens to backbiting is like the backbiter."- Imam Ali

If you listen, you are also guilty. Gossip only survives if there's an audience. Don't be the audience.

— Shaykh Azhar Nasser (@ShaykhAzhar) January 17, 2018
7. Abike Dabiri
On Tramadol usage…
I saw the drug for the first time , on our recent visit to Libya to evacuate stranded Nigs. Part of the tools of trade confisricated from a Nigerian trafficker ,a woman, from Akwa Ibom 😡😡 https://t.co/W0Z1KLaa0J

— Abike Dabiri-Erewa (@abikedabiri) January 17, 2018
In reply to :
Tramadol is an opioid analgesic for moderate to severe pain. It is addictive. @oluwatosinfatun @DrZSB @ProfOsibanjo pic.twitter.com/FZiXL5mPW0

— Tramadol is not food (@NoToDrugAbuse) January 17, 2018