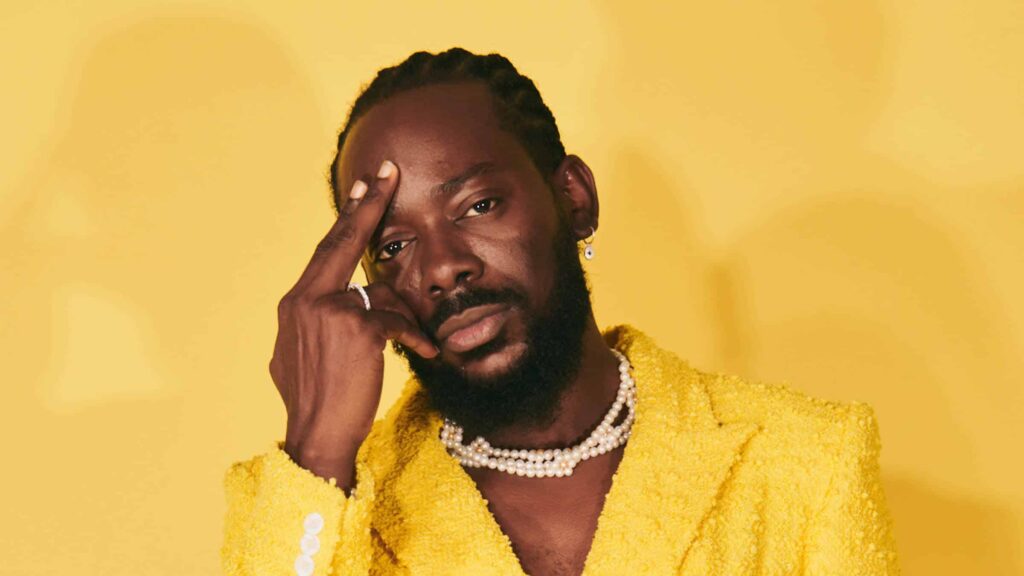 Adekunle Gold, the renowned Nigerian singer, has finally unveiled his highly anticipated extended play (EP) titled 'Tio Tequila,' sending waves of excitement throughout the music industry and his fan base.
Taking to his Instagram page in the early hours of Thursday, Adekunle Gold announced the EP's long-awaited release with a simple yet impactful message: "'Tio Tequila' is out now!" The announcement instantly sparked a frenzy among music enthusiasts eager to dive into the singer's latest musical offering.
One of the notable tracks featured in the EP is the collaborative effort with Zinoleesky titled 'Party No Dey Stop,' which captivated listeners upon its release in March.
Demonstrating his versatility and creative prowess, Adekunle Gold seamlessly navigates between various musical styles and themes throughout the project. 'Do You Mind?' and 'Omo Eko' are among the other captivating tracks that showcase his artistic depth and infectious melodies.
Read Also: Adekunle Gold's Unstoppable Rise: The Music Industry's Best-Kept Secret
'Tio Tequila' marks a significant milestone in Adekunle Gold's career as it serves as his inaugural project under the renowned label Def Jam Recordings, which is a part of the esteemed Universal Music Group (UMG).
The label boasts an illustrious roster, having collaborated with iconic American superstars such as Jay Z, Rihanna, and Kanye West. The association with Def Jam Recordings further solidifies Adekunle Gold's position as a rising force in the global music scene.
Tunji Balogun, CEO/Chairman of Def Jam, couldn't contain his admiration for Adekunle Gold's growth as an artist, lauding his remarkable progress in songwriting, artistry, vocals, and showmanship. Balogun expressed his longstanding desire to sign the talented Afrobeats star, recognizing the immense potential and talent he possesses.
Adekunle Gold's journey to stardom began with the release of his breakout hit 'Sade' and a captivating high-life rendition of One Direction's 'Story of My Life.' After parting ways with YBNL in 2015 upon the expiration of his contract, the singer took charge of his destiny by establishing his own label, Afro Urban Records. He released two successful albums, 'About 30' in 2018 and 'Catch Me If You Can' in 2022, showcasing his artistic evolution and cementing his status as a force to be reckoned with in the music industry.
With the arrival of 'Tio Tequila,' Adekunle Gold continues to captivate audiences with his unique sound, lyrical prowess, and unwavering commitment to artistic growth. This EP marks another significant chapter in his musical journey, leaving fans eagerly awaiting his next sonic masterpiece.