Here are the biggest stories from yesterday and others that unraveled while you slept and are still buzzing on Entertainment Roundup this morning.
Have you seen Adesua Etomi lately?
If you haven't, well we sorta found her sending shivers down everyone's spines in this new video.
https://www.instagram.com/p/BWWt1V5l9Jh/?taken-by=adesuaetomi
Wondering what in the heavens she's doing taking on big men?
She's on set in Los Angeles filming a new movie, MUNA and she's playing a samurai or something close to it. The movie is directed by Kevin Nkem Nwankwor.
Look how her fiance, Banky W reacts to the video: Remind me to never piss this @adesuaetomi girl off ohhh kai LOL see bae!!! Adesualina Jolie of life!!!! Ah ahn their DAAARDY'S DAAARDYYYY ?????????
#tooproud #aretheymadddt#theymustbemaddt #munathemoviecoming soon and I can't wait to see it my GASH! ????????????
Before you name Beyonce and Jay-Z your couple goals, read this
It appears the world's favourite Bonnie & Clyde had more issues in their marriage than we've learnt from their Lemonade and 4.44 albums.
So yesterday, Tidal released what E!News describes as "another personal piece pegged to the Jay-z's 4.44 album title track."
On the video piece, Jay-Z said of his marriage to Beyonce, "This is my real life. I just ran into this place and we built this big, beautiful mansion of a relationship that wasn't totally built on the 100 percent truth and it starts cracking. Things start happening that the public can see, then we had to get to a point of 'OK, tear this down and let's start from the beginning.' It's the hardest thing I've ever done".
The piece features Will Smith, Kendrick Lamar, Jesse Williams, Chris Rock, Anthony Anderson and Aziz Ansari and together they discuss relationships and pressures that come with fame.
Revealing that Beyonce listened to his album before it became public, Jay-Z said it was important to be honest. "We've been in that space where we just got to the place that in order for this to work, it can't be fake—not once. I'm not saying it wasn't uncomfortable because obviously it was, but because we've been doing it for so long it was less uncomfortable".
Blac Chyna granted temporary restraining order against Rob Kardashian
Blac Chyna appeared in court on Monday with her lawyer, Lisa Bloom and got a restraining order her ex-fiancee, Rob Kardashian after he shared NSFW photos of her on social media last week.
Although Rob himself didn't appear in court, his attorney Robert Shapiro was on hand and did not dispute the TRO request.
Rob is to stay 100km away from Chyna and is not allowed to share photos of their daughter, Dream and her son, Cairo on social media until the next hearing in August.
Chyna countered Rob's claims of cheating by accusing him of beating her.
HBO is making this Nigerian author's novel into a TV series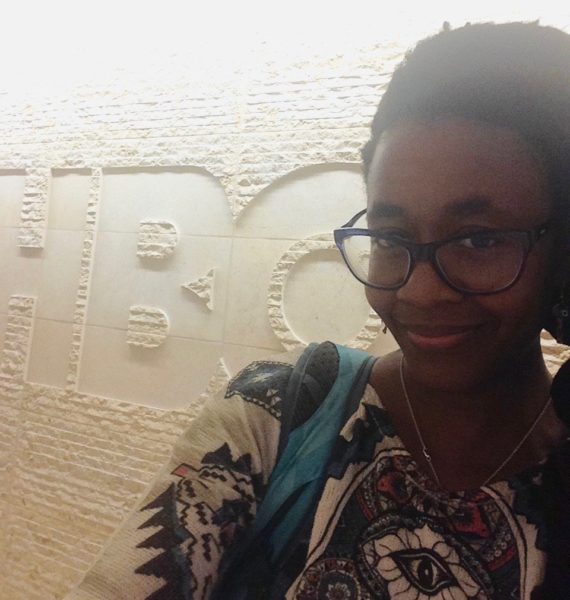 Wowzers!
Nnedi Okorafor's Who Fears Death has been adapted into a television series by HBO and will be executive produced by George R.R Martin, all the people that gave us Game of Thrones.
Okorafor shared the news via her Twitter handle yesterday and we absolutely cannot wait for what's to come.
My novel WHO FEARS DEATH has been optioned by @HBO & is now in early development as a TV series with George RR Martin as executive producer. pic.twitter.com/POF7Dj2hWP

— Nnedi Okorafor, PhD (@Nnedi) July 10, 2017
Your pop culture/entertainment go-to. Music head. Wallflower. I do not like to write. On a mission to decipher covfefe.