Here are the top stories from yesterday and some stories that unraveled while you slept – and are now buzzing this morning.
Banky W serenades fans with new music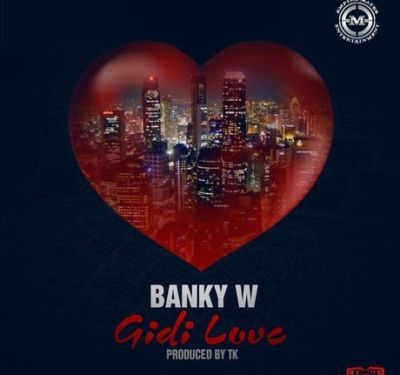 Banky W has released a new song titled- Gidi Love.
Gidi Love which was produced by TK is from the EME singer's upcoming album – Songs about you.
DJ Xclusive drops new video featuring Phyno
It's all about new music and EME's official turntable master, DJ Xclusive has released the video for his collaboration with rapper Phyno  – All I See Is Me.
This song is off DJ Xclusive's debut album – According To X.
Watch.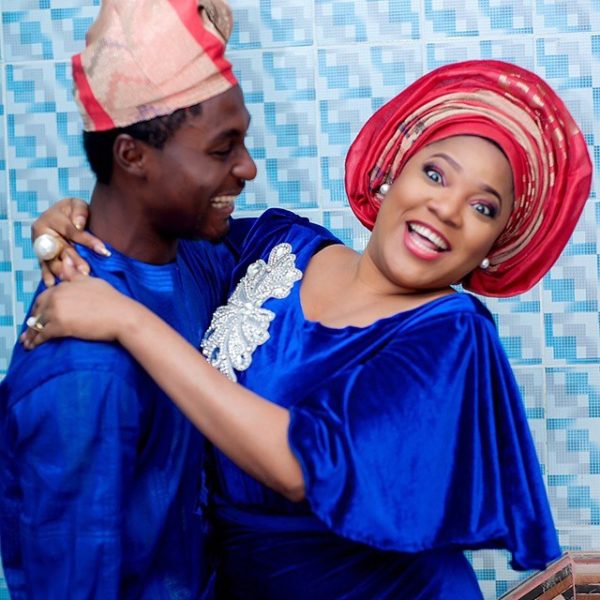 Toyin Aimakhu's ex husband denies poison attempt on her life
There have been quite a number of rumours about Nollywood actor Adeniyi Johnson and his ex-wife Toyin Aimakhu.
It was rumoured that some point that the actor attempted to poison Toyin Aimakhu that's what led to their split.
Also there were rumours that he had a babymama and had changed his legal name.
People even went as far as creating Instagram accounts to ensure they drag the actor's name into the mud but Johnson released a press statement on Saturday evening where he addressed the rumours.
Read;
"I would like to address the controversies hovering around my character.
Relationship
I am not in a relationship with Seyi and she is not pregnant for me.
Poisoning of Toyin Aimakhu
This report is rather shocking and very untrue, but for those making this allegation, I would like you to come forth with your medical report or police report that ever mentioned she was poisoned while we were together. I have not been with her for the past one year, where would i have tried to poison her?
Change of name
My name is my name, i choose whatever i like to known publicly as. All my certificates, driver's licence, international passport and so much more have Adewunmi on it, including my marriage certificate which is currently with Toyin Aimakhu; it is appalling when people try to bring out nothing out of nothing. I choose to bear Adeniyi Johnson.
Baby Mama scandal
This is the most interesting part; do people have children and disclaim them? If yes, i am sorry to disappoint you, i am a very responsible man. Sometimes in 2012, a lady known as Sade posted a merged picture of herself, me and a baby girl, which i quickly dismissed because i do not know her. In 2014, the picture came up again and i tagged Toyin, her sister Ruth Aimakhu , my pastor and his wife.
Disclaiming the lady
I thought this was all over till i saw different stories online about me neglecting Sade and her daughter My Publicist and Manager; Shawttynatt Media was able to track Sade down and get the facts you haven't seen or heard. When the time is right, we will publish these facts. See below what Sade posted on her facebook page for clarity. Please note that Sade is happily married.
Sade's post to debunk the rumours
In November 2015, the blackmailer sent messages to Sade which we have the chat as evidence. Rumors have it that she has been parading these pictures around locations and showing it to colleagues and friends, even when she knows it is not true. It is visibly clear that i do not have a baby mama or daughter anywhere.
800k and 3 cars
I am lost on this one, where did they come from?
Conclusion
The chat that is claimed as evidence against me is the one I publicly apologized for which i still have, every other one is a frame up. This is all i have to say, anybody that counters the above should come out in the open and not hide under anonymity or fake accounts.
Just a matter of time
A curse that is causeless shall not come says the Bible; those who are cursing me are cursing themselves. Anyone who hide his/her identity to defame others will have defamation of character in a way he/she will not recover. Surely truth shall be established, it is just a matter of time."
Another collaboration lands Wizkid on the UK chart
Wizkid seems to have the Midas touch these days as anything he touches appears to turn to gold.
The Starboy artiste has landed on the UK charts courtesy his Mamacita collaboration with British-Nigerian rapper, Tinie Tempah.
According to the Official UK Chart company, Mamacita has climbed into the 12th spot in just 3 weeks since its release.
Also Wiz's other collaboration, One Dance just entered its 8 week at the top of the Billboard hot 100 and 200 charts.
Well done Wiz, Africa is proud of you. In case you haven't watched the video for Mamacita released on Monday, see it here.
Snoop Dogg selected by Hillary Clinton to perform at the Democratic party convention
Snoop Dogg has been selected to perform on the sidelines of the Democratic Party convention on July 28.
The concert will take place at the Electric Factory – a concert venue with a capacity of up to 3,000.
The rapper and renowned marijuana advocate, will perform in support of the presidential candidate of the party – Hillary Clinton who is to officially accept her nomination at the convention; a day before the Snoop concert.