It is the weekend in Lagos, and we all need to kick back, relax, and rejuvenate. Working 9-5 has never been easy, so you have the weekends dedicated to self-care.
We get it; staying in and cuddling yourself or your lover sounds like a good idea; however, if you would instead go out into the streets of Lagos and create some memories with your family and friends, we are here to point you in the right direction.
In this hustling and bustling city of Lagos, where there are never-ending activities to try out, you are in the right place. We have scoured the state to curate a list of events happening this weekend that you might want to check out.
Dance the Weekend Away
Are you looking to dance the night away with a cup (or the entire bottle, we don't judge) of liquor in hand? We have just the number of events brimming with shows at the beach this weekend.
The Groove
On Friday 8, you can join the crowd of adults like yourself looking to simmer down and destress at The Good Beach, where famous Nigerian artiste Niniola will be the guest performer. Tickets to "The Groove" are capped at ₦5,000 per head. The show begins at 6 pm and will not end till dawn, or your feet can no longer groove on the excellent sands at The Good Beach. Here, you can feel the sea wind as you walk around the beach with your friends.
Meet Me at the Liquor Store
If you would rather be in a dance hall instead, you can opt for "Meet Me at the Liquor Store" hosted by drinks.ng. Here, you have the option of partying with friends and making new friends who share the same interests as you do—drinking! The event is also on Friday, 8, located on Victoria Island, Lagos and begins at 5 pm and ends at 11 pm.
Fly Pool Party
Should you be unavailable for the Friday shows, you don't need to worry, as a pool party will be happening on Saturday, 9, at Muri Okunola Park, VI. The event is hosted by Flying Fish and is themed "Fly Pool Party in the Park."
The event promises several artists whose sole interest is to see you let loose and unwind as you entertain yourself with a bottle of Flying Fish. Unlike the events slated for Friday, this begins at 1 p.m.
Biggest DJ Rave
If you are interested in a rave this Saturday, you will want to head down to Sinatra Lagos, where a select number of talented and skilled DJs will battle it out on the stage, giving their audience back-to-back hits that will release the pent-up energy in you. The event starts at 10 am and ends at 10 pm.
The RnB Party
If you are in the mood for some nice RnB, Hip-Hop and Afrobeats, specifically from the timeline of 1990-2010, well, you are in luck as "The RnB Party" will be held on September 9 at Victoria Island. The event starts at 7 pm with free punch drinks between 7-8 pm.
Sunday at Ilashe
Lastly, on Sunday, 10, you can explore the beach at the "Sunday at Ilashe" event. The event is for anyone looking to not just dance at the beach but also engage in some fun activities. Activities at "Sunday at Ilashe" are boat rides, jeep rides, and beach games. The event will also feature celebrity appearances. It starts from 11-6 pm.
The Cinemas
If you would rather catch up on some movies your friends have all watched, you could look up the closest cinemas to you, as most cinemas are showing these movies:
The Equalizer 3
Blue Beetle
The Nun II
My Big Fat Greek Wedding 3
Mami Wata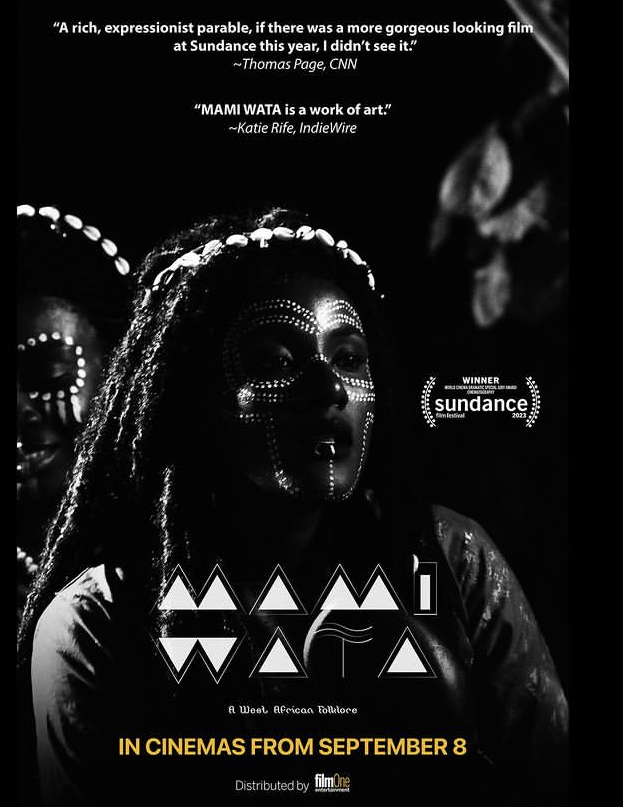 Barbie
Meg 2: The Trench
Orisa
Teenage Mutant Ninja Turtles: Mutant Mayhem
and so many more.
Ayomitide Adeyinka is a content writer, crypto journalist and editor with a Bsc in Political Science. He is also an egalitarian.