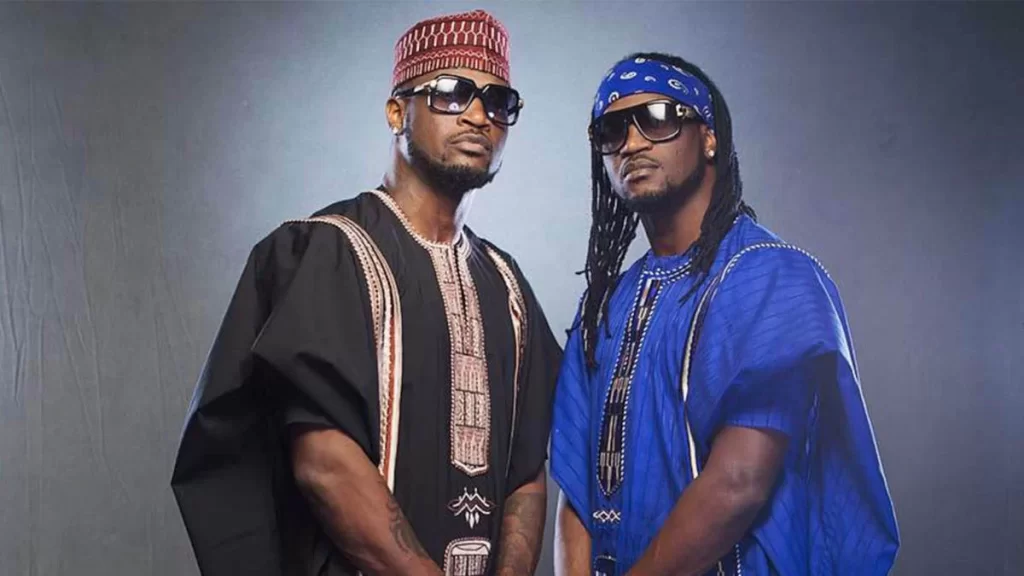 P-Square, the renowned Nigerian musical duo comprising identical twins Peter and Paul Okoye, are back and with good news too!
In an exclusive interview with CNN, the duo disclosed their plans to release a highly anticipated album within the year, sending waves of excitement throughout the Nigerian music industry. Now, after years of eager anticipation, P-Square is set to once again grace the music scene with their remarkable talent and irresistible beats.
Since their reunion in 2022, P-Square wasted no time in reclaiming their position in the spotlight. They dropped two singles, "Jaiye (Ihe g'eme)" and "Find Somebody," as a teaser for their epic '100 Cities World Tour.' This remarkable tour took them on an exhilarating musical journey across North America, Europe, Asia, the Middle East, and Africa, leaving fans in awe of their electrifying performances.
During their candid conversation with CNN, the Okoye twins shed light on the underlying reasons that led to their previous split. Paul openly acknowledged the common challenges faced by music groups, stating, "Anything you see that happens to a (music) group, it's the same thing that happened to us."
He further emphasized their awareness of the disappointment felt by fans, recognizing that such reactions are a natural consequence, given their human nature.
To truly grasp the significance of P-Square's return, it is essential to delve into their illustrious discography. With their infectious Afrobeat rhythms and exceptional vocal harmonies, the duo captured the hearts of millions around the world from the early 2000s onward. Their discography boasts an impressive collection of chart-topping hits, including "Do Me," "Chop My Money," and "Personally," which showcased their versatility and propelled them to international fame.
The news of P-Square's split in 2016 sent shockwaves through the music community. Fans were left in disbelief, and speculations regarding the future of the beloved duo ran rampant. For years, the Nigerian music landscape felt a void without the magic of P-Square, as fans eagerly awaited their reconciliation.
During the period of separation, Peter and Paul Okoye pursued individual artistic endeavors. Peter, adopting the moniker Mr. P, unleashed a series of successful solo singles and ventured into other creative ventures. Simultaneously, Paul, known as Rudeboy, embarked on his own solo journey, captivating fans with his unique musical style. However, the absence of their combined talent left fans longing for a P-Square reunion.
Finally, in a monumental moment, Peter and Paul announced their reunion in 2022, reigniting the flames of excitement among their devoted fan base. The subsequent release of their singles, along with their awe-inspiring world tour, affirmed their triumphant return to center stage.
The Okoye twins have not only captured the hearts of millions but have also left an indelible mark on the Nigerian music industry and the global Afrobeat movement.
With their impending album release, P-Square continues to inspire and captivate audiences, solidifying their position as one of Nigeria's most iconic musical acts. The music world eagerly awaits the next chapter in the remarkable journey of P-Square.