The weekend is underway, and in true Ynaija fashion, we are committed to helping you have the most relaxing time ever. So, again, we've done the work, compiled the movies, and given you a list that will keep your weekend fun, entertaining, and engaging.
Our mantra is "no dull moment."
So, here are six movies or series you need to see this weekend.
Black Panther: Wakanda Forever (Disney Plus)
Chadwick Boseman's untimely death left a void in the world and in the Marvel Cinematic Universe. The first Black Panther film was a box office smash and a critical darling, and Boseman was largely responsible for its success. In the sequel Wakanda Forever, director Ryan Coogler sought a way to memorialize his friend and continue the franchise.
The majority of the film is defined by mourning for King T'Challa. Queen Mother Ramonda (Angela Bassett) assumes his leadership responsibilities, while Shuri (Letitia Wright) investigates how to get the heart-shaped plant that can anoint a new Black Panther. However, Namor (Tenoch Huerta Meja), the leader of an ancient aquatic culture, poses a fresh threat. Ramonda, Shuri, Okoye (Danai Gurira), and Riri Williams (Dominique Thorne), a new tech-genius ally, will do everything it takes to defend Wakanda.
Spoiler Alert (Peacock)
Based on the memoir of entertainment writer Michael Ausiello, Spoiler Alert is a story of tenderness and tragedy, as well as love and loss. It focuses on the relationship between Michael (Jim Parsons), a timid geek, and Kit, a self-assured photographer (Ben Aldridge). They meet on the dance floor on one of Michael's infrequent nights out and end up falling in love despite the fact that they both bring a great deal of emotional baggage to the table.
Kit is subsequently diagnosed with terminal cancer. Dealing with the scary parts of closeness becomes suddenly irrelevant. The true monster is within Kit's body, and it cannot be vanquished. As Michael and Kit's relationship grows, they are surrounded by a strong network of friends and family, including Kit's parents (Sally Field and Bill Irwin).
Harlem season 2 (Prime Video)
The four Black female friends who live in the neighborhood named in the title of this New York City comedy show are back with new problems in their jobs, relationships, and other parts of their lives. Season 2 starts a little over a year after we last saw Camille (Meagan Good), Angie (Shoniqua Shandai), Tye (Jerrie Johnson), and Quinn (Grace Byers).
Camille is dealing with the effects of quitting her job at Columbia and kissing her ex-boyfriend. Angie gets a part in a Hallmark movie, but the casual racism she sees on the set starts to bother her. When Tye's dirty laundry is posted on a website, she is shocked. But what's even worse is that her ex-husband wants half of her money in a divorce. Quinn, on the other hand, is having a lot of fun exploring her newly discovered sexuality.
Pamela, a Love Story (Netflix)
Pamela Anderson talks about her life, career, and relationships in this documentary co-produced by her son Brandon Thomas Lee. Parts of her diaries are read aloud, and home videos are shown, but not the famous sex tape with her ex-husband Tommy Lee. She does talk honestly about the whole thing, even though she was shamed and called names after it came out. She also uses the doc to show that she's more than just a blonde bombshell.
True Spirit (Netflix)
Adapted from her memoir, the film stars Teagan Croft as Jessica, an Australian teen who dreams of hitting the open seas on her own. Her parents (Anna Paquin and Josh Lawson) are understandably anxious, yet also supportive. After months of preparation and planning, Jessica sets sail in what becomes a test of endurance, determination, and willpower.
Dear Edward (Apple TV Plus)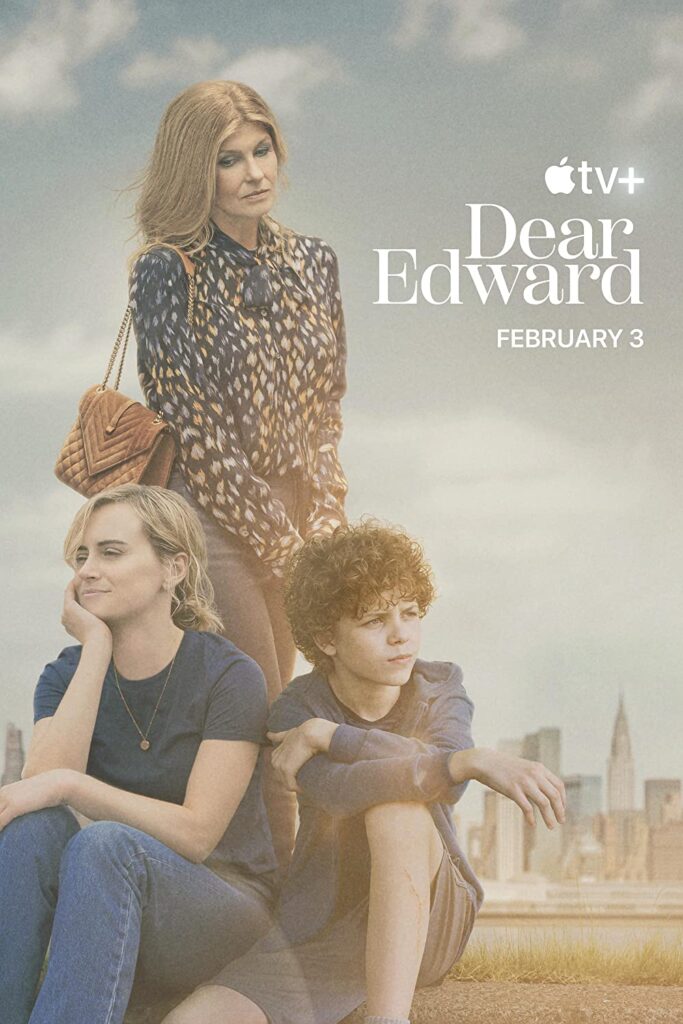 Based on the bestselling novel, the show centers on 12-year-old Edward Adler, the sole survivor of a devastating commercial plane crash. Having lost his family, he goes to live with his aunt (Taylor Schilling). As Edward and others all over the world grapple with the tragedy, surprising revelations are discovered and unexpected connections are formed.
Joshua is a multidisciplinary creative and tech enthusiast who seeks to create meaningful experiences that make for a better and more equal world. He is a creative entrepreneur and human rights activist whose work navigates socio-cultural discourse and how it can be used as a vehicle for change.