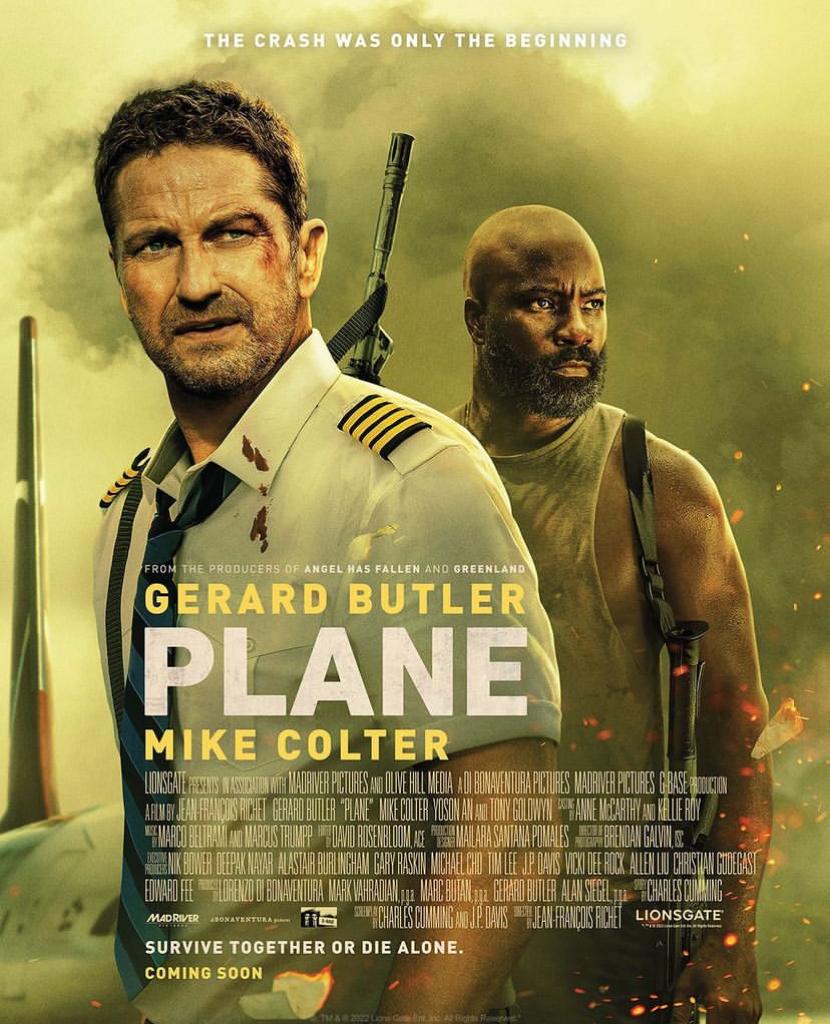 The weekend is underway, and in true Ynaija fashion, we are committed to helping you have the most relaxing time ever. So, again, we've done the work, compiled the movies, and given you a weekend watchlist that will keep your weekend fun, entertaining, and engaging.
Our mantra is "no dull moment."
So, here are the movies you need to include in your weekend watchlist.
Mami Wata (2023)
CJ Obasi's Mami Wata tells a tale of good versus evil, and the importance of maintaining balance while hurtling towards societal change. Shot entirely in Benin, West Africa, Mami Wata follows the story of a fictional village called Iyi in West Africa, which is ripped apart by the sickness and death of a boy. Set in black and white, it depicts the worship of the mermaid deity Mami Wata and their healer Mama Efe (portrayed by Rita Edochie) who serves as an intermediary between the deity and the villagers. With Mami Wata's legacy in peril, Mama Efe's daughters must fight to save their people and restore Mami Wata's glory to Iyi.
A Thousand and One (2023)
Set in the late 1990s, the movie follows a single, free-spirited mother, Inez, who decides to kidnap her son Terry out of the foster care system to raise him herself. With different twists and turns, the two of them struggle to find their sense of home and belonging in the ever changing city of New York. It reveals the extent of unconditional love and portrays the beauty of motherhood.
The Covenant (2023)
Guy Ritchie's The Covenant follows US Army Sergeant John Kinley (Jake Gyllenhaal) and Afghan interpreter Ahmed (Dar Salim). After an ambush, Ahmed goes to Herculean lengths to save Kinley's life. When Kinley learns that Ahmed and his family were not given safe passage to America as promised, he must repay his debt by returning to the war zone to retrieve them before the Taliban hunts them down first. If you're one for unending suspense and intense fights, this movie is a must-watch for you.
Plane (2023)
Packed with intense action and gunfights, this story follows Brodie Torrance (portrayed by Gerard Butler)as he saves his passengers from a lightning strike by making a risky landing on a war-torn island – only to find that surviving the landing was just the beginning. When most of the passengers are taken hostage by dangerous rebels, the only person Torrance can count on for help is Louis Gaspare, an accused murderer who was being transported by the FBI. In order to rescue the passengers, Torrance will need Gaspare's help, and will learn there's more to Gaspare than meets the eye. With never-ending suspense and action-packed scenes, this movie would keep your eyes glued to the screen.
The Last Voyage of the Demeter (2023)
The Last Voyage of the Demeter is a fantasy-horror movie derived from the famous book Dracula written by Bram Stoker. In this movie, we see Count Dracula board a passage on a ship from Transylvania to England. The theatrics are astonishing in this jarring movie. The film starts easy until the crew members start missing, and finally, the suspicion is brought to life.
A Sunday Affair (2023)
What's a complete love story if someone else isn't eyeing your lover? These two friends, Toyin (Dakore Akande) and Uche (Nse Ikpe-Etim) put their friendship to the test as a man, Sunday, walks into their lives, making them both fall hopelessly in love with him. There is a twist to this, however, as these women don't have a clue that they are both dating the same man.
The Trade (2023)
Nothing gets your blood pumping like an action-packed movie, making you grit your teeth in annoyance as the villain captures the main character. In The Trade, an infamous kidnapper ruled Southern Nigeria with fear and bullets for over a decade. This movie is based on actual events and was executed perfectly by the Nigerian cast.
The Equalizer 3 (2023)
It stars the talented actor Denzel Washington, who emerges from the shadows to deal with an Italian drug lord and his gang. Robert McCall (Denzel) showcases his skills as a versatile actor in The Equalizer, fighting an army of criminals just to receive a package.