In Nigeria, financial transactions have been revolutionised by technological advancements. Cash payments are no longer the only option, and reliable payment systems are now necessary to facilitate seamless transactions for both businesses and consumers. In this article, we will introduce you to the top 10 reliable payment platforms in Nigeria for the week, helping you make informed decisions for your financial needs.
Here are the Top 10 reliable payment platforms of the week
1. Flutterwave: Expanding Horizons
Flutterwave, founded by Olugbenga Agboola in 2016, is one of Nigeria's most popular payment platforms. It operates in 11 countries and can process payments in over 20 currencies. Prominent brands such as MTN, Piggyvest, and Uber trust Flutterwave for payment solutions. The platform charges 1.4% for local and 3.8% for international transactions.
2. Paystack: A Pioneer's Legacy
Paystack, initially founded by Ezra Olubi and Shola Akinlade, has pioneered Nigeria's payment gateway landscape. In 2020, American firm Stripe acquired the startup. Paystack supports transactions in five currencies and charges 1.5% plus ₦100 for local transactions and 3.9% plus ₦100 for international transactions.
3. Remita: A Government Favorite
Remita is a trusted payment gateway widely used by government agencies and educational institutions in Nigeria. Even companies like DSTV rely on Remita for their payment transactions. The platform charges 2%, which is approximately ₦2,500, for local transactions, with an additional 2% fee for foreign transactions.
4. Seerbit: A Vision for Africa
Established in 2020, Seerbit operates in eight African countries and serves 15,000 merchants. It aims to become the top payment option for African merchants. Notably, Seerbit does not require a setup fee and charges 1.5% for domestic and 3.8% for international transactions.
5. Monnify: Powering Nigerian Commerce
Monnify, a reliable payment system developed by Moniepoint, has earned its place among Nigeria's top payment gateways. It facilitates transactions for brands like Bankly and Cowrywise and provides users with virtual accounts. Monnify is exclusive to Nigerian merchants and charges a competitive 1.5% for transactions.
6. DPO: A Pan-African Presence
DPO, with roots dating back to 2006, spans African and Middle Eastern fintech markets. It serves over 100,000 businesses in over 20 countries, including notable names like DHL, Glovo, and Radisson Blu. DPO offers a reliable payment gateway for businesses of all sizes.
7. Interswitch: A Decades-Long Legacy
Interswitch, established in 2000, is a prominent name in Nigeria's payment platform landscape. It is renowned for its Verve cards and remains at the forefront of financial technology. For local transactions, Interswitch charges 1.5% (capped at ₦2,000), and for international transactions, it levies a 3.8% fee, along with VAT.
8. Squad: A Fresh Face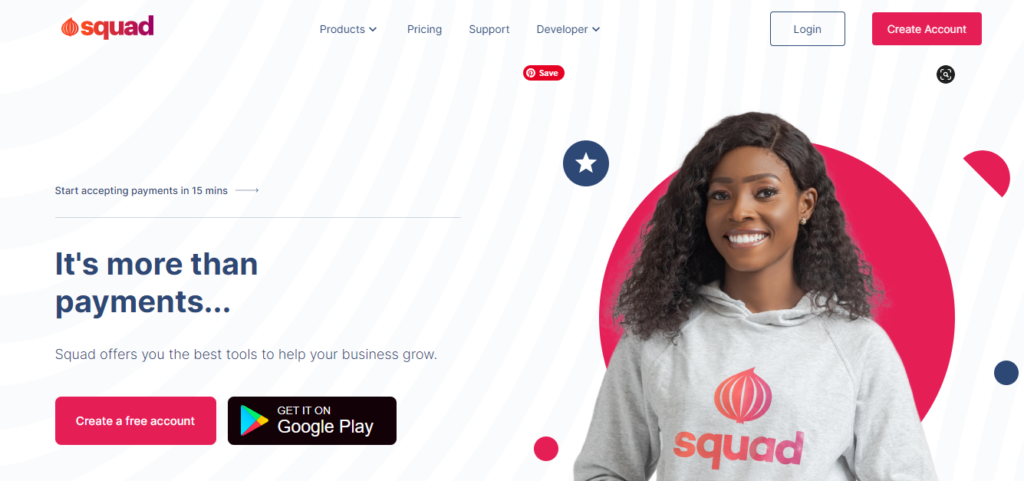 Launched in the previous year, Squad is a subsidiary of Guaranty Trust Holding Company, offering a range of payment options. With charges such as 0.1% for virtual accounts, 1% for USSD transactions, and 3.5% for international payments, Squad is gaining ground as a reliable payment platform in Nigeria.
9. Flywire: A Global Payment Solution
Flywire is a global payment platform with partnerships with leading banks and the capability to handle payments in over 140 currencies. Known for its speed and efficiency, Flywire is one of the fastest payment gateways in the fintech industry.
10. eTranzact: A Multinational Player
Founded in 2003 by Valentine Obi, eTranzact operates across several African countries. It supports various card networks, including Verve, Visa, and Mastercard, facilitating seamless transactions for merchants and buyers.
Nigeria's fintech landscape is flourishing, and there are numerous reliable payment platforms catering to diverse needs. As technology advances, these platforms are set to play an even more significant role in shaping the future of financial transactions in the country. Whether you're a business owner or a consumer, these top 10 payment gateways offer the convenience and security you need for your financial transactions.
Ayomitide Adeyinka is a content writer, crypto journalist and editor with a Bsc in Political Science. He is also an egalitarian.