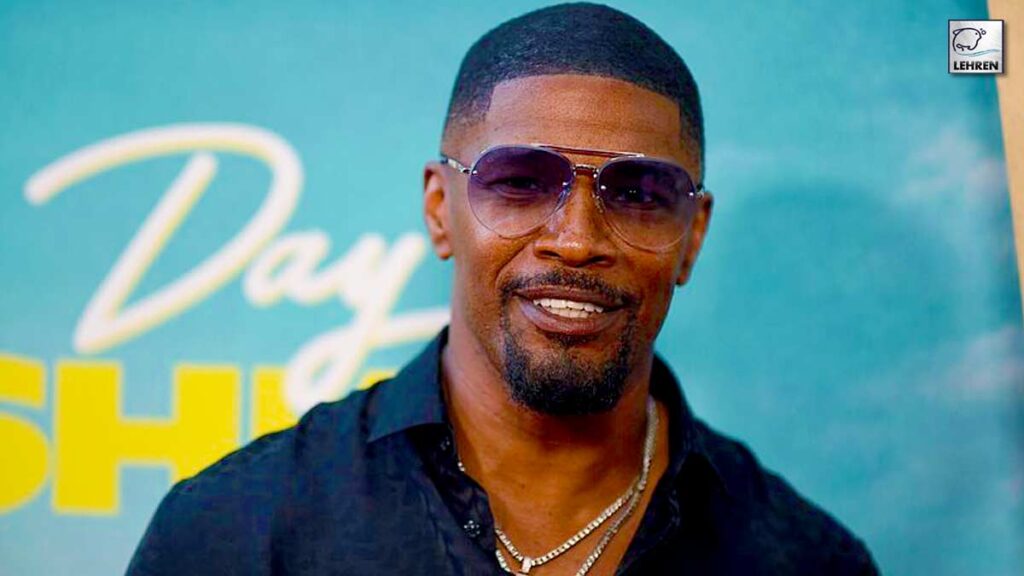 Fans of Hollywood star Jamie Foxx are growing increasingly concerned as new reports shed light on the actor's mystery medical condition, revealing that he is reportedly dealing with partial paralysis and blindness. Although Foxx's family has referred to it as a "medical complication" and assured the public of his recovery, they have chosen to withhold further details about his health.
In a surprising turn of events, Hollywood journalist AJ Benza provided additional insights into Foxx's condition. Benza, quoting a source close to Foxx, disclosed that the actor experienced a series of complications following his Covid-19 vaccine.
During an appearance on Dr. Drew Pinsky's online show 'Ask Dr. Drew', Benza shared that Foxx developed a blood clot in his brain, resulting in partial paralysis and blindness. The information was attributed to a firsthand account from someone who was present during Foxx's hospitalization.
Recent reports suggest that Foxx has been undergoing physical rehabilitation at a facility in Chicago. The 55-year-old actor, who recently wrapped up filming for the upcoming Netflix film 'Back In Action', has been receiving round-the-clock treatment while being supported by his dedicated family and close friend Dave Brown.
In an effort to shed some light on the situation, Foxx's close friend and fellow entertainer Nick Cannon provided an update during an interview with Extra TV. Cannon, recognizing Foxx's remarkable professionalism and commitment to privacy throughout his successful career, praised his friend's discreet handling of the matter. He emphasized that Foxx will choose to share information regarding his health when he feels ready to do so.
Cannon said, "One thing I've always respected about how Jamie's moved throughout his entire career if you've noticed, he's always been somebody who is extremely professional and extremely private."
While Cannon refrained from disclosing specific details about Foxx's condition, he echoed the importance of respecting his friend's privacy.
Cannon explained, "I'm probably in the same boat as you in that same sense of just knowing that you know, as a friend, just being as respectful as I can, I don't pry."
He reiterated his commitment to maintaining the trust placed in him and respecting Foxx's personal space. Cannon made it clear that he refrains from asking any intrusive questions and only shares information that is given to him or specifically asked of him.
As the news of Jamie Foxx's health condition continues to circulate, fans from around the world express their genuine concern and support for the beloved actor. Fans remain hopeful for his swift recovery and eagerly anticipate his return to the screen, ready to celebrate his exceptional talent once more.