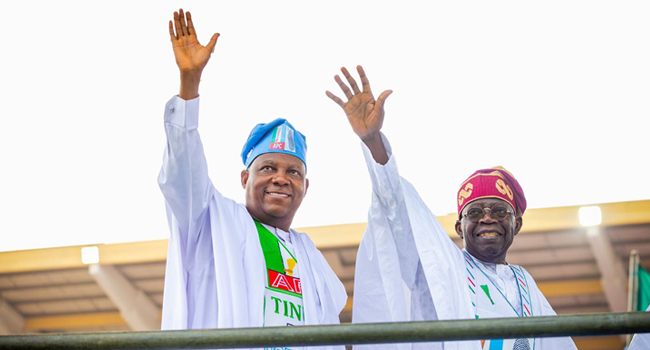 The inauguration day of Nigeria's next president, Bola Tinubu, has arrived, eliciting anticipation and curiosity among Nigerians.
As Nigerians eagerly await this significant event, it is crucial to delve into the sentiments and expectations surrounding the new administration.
Nigeria faces pressing economic concerns, including high inflation, record debt levels, and a surge in kidnap-for-ransom cases. Nigerians will be looking to Tinubu for swift action and impactful solutions as they navigate through prolonged economic instability.
With soaring unemployment rates and a shrinking oil industry, the expectations are very high for the incoming president.
Tinubu, a 'trained accountant' and former two-term governor of Lagos, is expected to bring a wealth of experience and expertise to the presidency.
His 'track record' of revitalizing Nigeria's commercial hub has been one of the key achievements mentioned among his supporters. However, concerns have been raised about his health and alleged loss of vitality since his overseas travels and medical treatment in London in 2021.
Nevertheless, Tinubu and his associates dismiss these concerns, emphasizing that physical fitness is not a prerequisite for presidential leadership.
Tinubu's victory is currently being challenged by his opponents. Nigerians anxiously await the tribunal's verdict, as it holds the key to Tinubu's tenure as the leader of Africa's largest democracy.
Regardless as it currently stands, the hopes and aspirations of the Nigerian people rest on the ability of the new administration to steer the nation toward progress and prosperity.
Here are some tweets showing how Nigerian's are feeling on inauguration day.