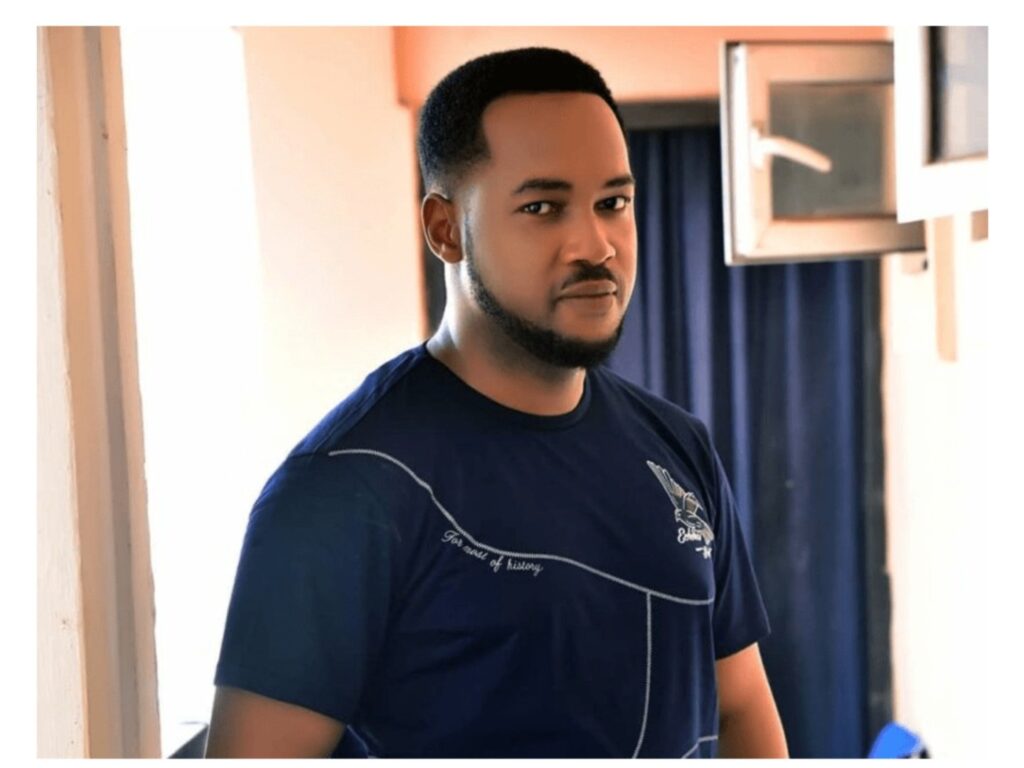 Nollywood aficionados were left wondering about the whereabouts of veteran actor Nonso Diobi, as he seemed to vanish from the limelight for a staggering six years.
However, in a recent interview with Hip TV, the enigmatic actor finally shed light on his prolonged absence and revealed the transformative path he embarked on.
For Diobi, his departure from the acting scene was not a retreat, but rather a strategic move to broaden his horizons and deepen his knowledge of the entertainment industry.
In his own words, he declared, "So basically, I put it this way. I always take time off to acquire more knowledge, to become something else in entertainment, and to also keep giving my followers what they want. Basically, that's why I have been off the scene for long."
The thespian, who had a remarkable run in the early 20s, confessed that his journey of self-discovery led him from acting to the world of filmmaking. In a thrilling revelation, he announced his triumphant return to the screen, armed with not one, but two exciting movies that will captivate audiences anew.
"…I am coming back with a bang. Right now, I have two movies in the works and I will be making it known to the public pretty soon. At the moment, I can officially tell you that I am a filmmaker also, not just the regular Nonso Diobi movie star that you know. So I'm also into directing now. I'm producing my own movies, and very soon, the fans will really understand why I took some time off. Because entertainment is my life," he passionately stated.
Nonso Diobi's foray into the world of cinema began in 2001 with his debut in the critically acclaimed film "Border Line." His talent was undeniable, and it didn't take long for the charismatic actor to solidify his position as a household name in Nollywood.
Throughout his illustrious career, Diobi starred in more than 80 movies and earned multiple award nominations, cementing his status as a true luminary of Nigerian cinema.
Now, with his highly anticipated return, Diobi joins the ranks of other Nollywood veterans like Chidi Mokeme, who are making a resounding comeback. These beloved actors, who once graced our screens with their magnetic performances, are once again set to mesmerize audiences with their undeniable talent and the allure of their on-screen presence.
Watch the interview below