The weekend is underway, and in true Ynaija fashion, we are committed to helping you have the most relaxing time ever. With a blend of action thrillers, comedy, drama and adventure, we've done the work, compiled the movies, and given you a list that will keep your weekend fun, entertaining, and engaging.
Our mantra is "no dull moment."
So, here are eight movies you need to see this weekend.
Sex Education
Socially awkward high school student Otis may not have much experience in the lovemaking department, but he gets good guidance on the topic in his personal sex ed course — living with mom Jean, who is a sex therapist. Being surrounded by manuals, videos and tediously open conversations about sex, Otis has become a reluctant expert on the subject. When his classmates learn about his home life, Otis decides to use his insider knowledge to improve his status at school, so he teams with whip-smart bad girl Maeve to set up an underground sex therapy clinic to deal with their classmates' problems. But through his analysis of teenage sexuality, Otis realizes that he may need some therapy of his own.
The Black Book
Make your weekend a memorable one with this gritty action-packed movie that follows the story of a bereaved deacon who takes justice into his own hands and fights a corrupt police gang after his son is framed for a kidnapping, to absolve him of both his crimes and his sins. Already recording a staggering 80% on popular movie review site, Rotten Tomatoes, this is one movie that would keep you at the edge of your seat.
A Weekend to Forget
Your favorite BBN faves star in this action-fuel, drama thriller. A movie where the power of friendship is put to the test," A Weekend to Forget" follows a group of seven friends who reunite for a weekend getaway after years of being apart. However, their reunion is not as smooth as they hoped it would be, as old tensions and unresolved issues resurface. Things take a turn for the worse when one of the friends is found dead. As they try to figure out who was responsible for the murder, trust is betrayed and friends turn into foes.
"A Weekend to Forget" stars Erica Nlewedim, Uche Montana, Daniel Etim Effiong, Elozonam Ogbolu, Ini Dima Okojie, Stan Nze, Neo Akpofure, and Akin Lewis.
Bottoms
This refreshingly unique raunchy comedy, follows two girls, PJ and Josie, who start a fight club as a way to lose their virginities to cheerleaders. Their bizarre plan works. The fight club gains traction and soon the most popular girls in school are beating each other up in the name of self-defense. But PJ and Josie find themselves in over their heads and in need of a way out before their plan is exposed.
Expend4bles
New generation acts join the world's top action stars for another adrenaline-fueled adventure in Expend4bles. Reuniting as the team of elite mercenaries, Jason Statham, Dolph Lundgren, Randy Couture, and Sylvester Stallone are joined for the first time by Curtis "50 Cent" Jackson, Megan Fox, Tony Jaa, Iko Uwais, Jacob Scipio, Levy Tran, and Andy Garcia. Armed with every weapon they can get their hands on and the skills to use them, The Expendables are the world's last line of defense when all other options are off the table. But with new team members, styles and tactics this action-packed movie is going to give "new blood" a whole new meaning.
The Birthday
Mercy Johnson brings back her acting versatility in "The Birthday," which features her two daughters, Purity Okojie and Angel Okojie, and follows the struggles of a pregnant woman who discovered she was going to give birth on her birthday, her hilarious and unbelievable demands from her husband, and lots more.
The film stars Mercy Johnson-Okojie, Purity Okojie, Angel Okojie, Onny Michael, and Stancey Danjuma.
A Bag of Trouble
This comedy would have you laughing through the weekend. After receiving a token of appreciation from a wealthy politician, a young man's life takes a tumble. Realizing the burden of being rich, he must now stand up and fight the evil he perceives are closing in or slide back into a world of poverty he knows too well. This movie follows a hilarious cast with acts like Broda Shaggi and Sabinus making appearances.
Uncharted
For fans of Spider-man's Tom Holland and "treasure hunts", this movie is for you. Street-smart Nathan Drake is recruited by seasoned treasure hunter Victor "Sully" Sullivan to recover a fortune amassed by Ferdinand Magellan, and lost 500 years ago by the House of Moncada.
Dumb Money
Everyday people change the narrative on Wall Street and get rich by turning GameStop (the popular video game store) into one of the world's hottest companies. In the middle of everything is Keith Gill, a regular guy who starts it all by sinking his life savings into the stock. When his social media posts start blowing up, so does his life and the lives of everyone following him. As a stock tip becomes a movement, everyone gets wealthy — until the billionaires fight back and both sides find their worlds turned upside down.
Dear Child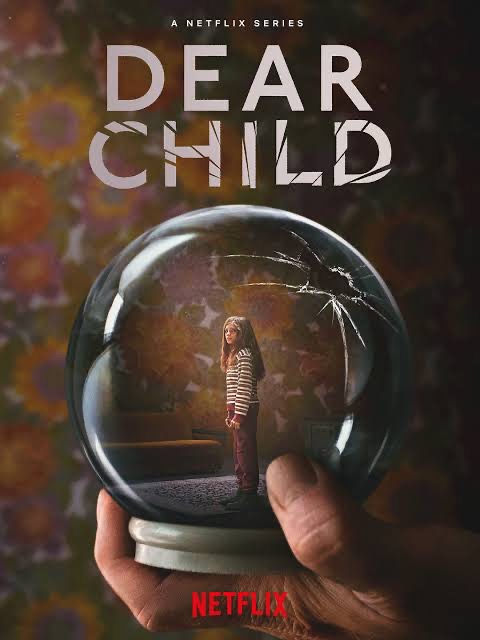 This German thriller mini-series follows the story of a reopened 13-year-old missing person's case filled with stunning and dramatic turns. When an unknown woman is struck by a car in a German forest at night, doctors and nurses at the ER have plenty of questions. And then, once they start talking to the precocious and strange little girl who accompanies her in the ambulance, the mystery grows deeper — and more urgent. Based on a best-selling novel, the numerous plot twists in this series would leave your jaw hanging open.