Federal Government raises salaries of tertiary institutions' workers by 25%
South Korea signifies interest in Nigeria's lithium
ICPC investigates NSITF workers for ₦47m gratuity paid to Managing Director
Bad governance and restricted access to funding threaten food security in Africa: Tinubu
NMDPRA warns of sanction of petrol stations tampering with pumps
Across Nigeria's 36 states and the Federal Capital Territory, these are the five top Nigerian news stories you shouldn't miss.
Federal Government Raises Salaries of Tertiary Institutions' Workers by 25%
The Federal government of Nigeria has increased the salaries of tertiary workers nationwide by 25%; this increase includes all teaching and non-teaching staff, colleges of education, polytechnics, and universities.
The National Salaries, Wages and Income Commission (NSWIC) confirmed the salary rise.
According to a letter signed by the CEO and Chairman of NSWIC to the Minister of Education, the commission expressed their gratitude for the salary increment.
The 23.5 per cent earlier reflected in our letter SWC/S/04/S.149/I/59 of 28 July 2022 and stated in paragraph 2 of your letter has been increased to 25 per cent, which accounted for the increased cost implications.
"This Commission is pleased with the success your informal discussions have achieved. We shall endeavour to support all your efforts to reposition the education sector. Please accept the assurances of my warm regards." the letter reads.
South Korea Signifies Interest in Nigeria's Lithium
The South Korean government has made its interest in Nigeria's lithium known in a statement recently released.
According to the statement, which was signed by Alaba Balogun, the Deputy Director of information of Nigeria's Ministry of Solid Minerals Development, the Nigerian government was in contact with the South Korean government at the Seventh Korea-Africa Economic Co-operation conference in Busan, South Korea.
The statement focused on revising a 2006 Memorandum of Understanding (MoU) between the two countries on investments concerning solid minerals. The MoU includes training Nigerian mining professionals in Geoministry, Geophysics, Ore Modelling, Mineral Processing, research and exploration of critical minerals such as lithium, nickel, cobalt, and more," the MoU stated.
The KIGAM President, Dr Pyeong Koo-lee, offered to partner with Nigeria to explore the deposits of lithium-bearing pegmatites.
"Vice President of the state-owned KOMIR, Dr Alex Kwon, expressed interest in overseas mining investment, adding that KOMIR provides technical and financial assistance and investment in the exploration and mining of solid minerals," he said.
ICPC investigates NSITF workers for ₦47m gratuity paid to Managing Director
The Independent Corrupt Practices and other Related Offences Commission (ICPC) has begun inviting some top administrators of the Nigeria Social Insurance Trust Fund (NSITF) to query over the gratuity payment to the Managing Director.
In a letter dated September 14 and signed by the Head of SIU, SSD of the anti-graft agency, all officials were directed to report to the HQ of the anti-graft agency in Abuja. They were also instructed to bring all files of Mrs Maureen Allagoa, personal and secret, and the records of gratuity payments sent to retired staff of the fund from 2019 to date.
A memo addressing the gratuity payment stated that Mrs. Maureen Allagoa had approved the gratuity fee for service between September 2016 and February 2023 as General Manager and Executive Director, respectively.
It showed that 11.9m was authorised as her gratuity while serving as general manager and 36m approved as her gratuity as executive director.
The ICPC, in its letter, addressed the acts as a violation of the provisions of the Corrupt Practices and other Related Practices Act, 2000.
Bad governance and restricted access to funding threaten food security in Africa: Tinubu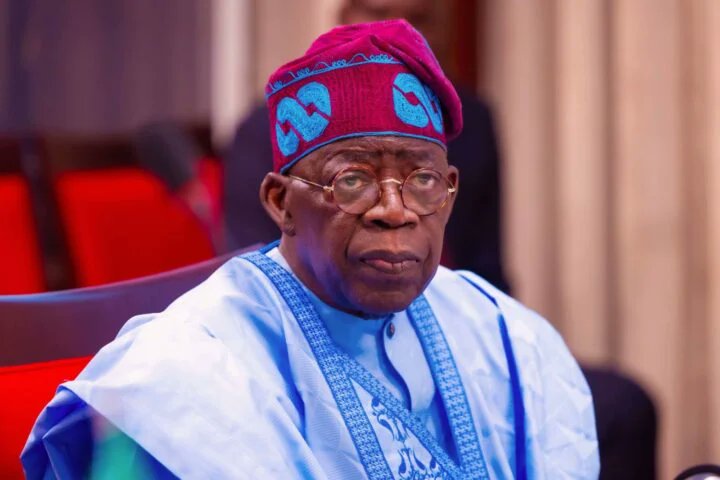 At a sideline event held during the UNGA78, President Bola Tinubu addressed the issue of food security, saying that it is affected by bad governance, which has been the cause of conflicts and political instability in some African countries.
The theme was "Attracting Investments in Land Restoration, Food Systems, and Rural Transformation in Africa."
The event focused on finding innovative solutions, investment opportunities, and collaborations to improve productivity, resilience, and sustainability in African agriculture, concentrating on smallholder farmers.
The president stated that another factor threatening food security was restricted access to financing as only 300 over 774 local government areas in Nigeria have bank branches.
The president, represented by the Katsina central district senator, Abdulaziz Yar'Adua, mentioned the desperate need for smallholder farmers in Nigeria and Africa to access financing and food security.
"Some small farm holders sometimes travel up to 200 kilometres to be able to access finance, infrastructure gaps with some rural farmers not having good access roads to be able to evacuate their produce to the markets and absence of technology in most of the rural communities which they can leverage to their advantage to sell their produce," the senator said.
The president urged investors to consider Nigeria and African countries to bring their financing into making finances available to rural farmers.
NMDPRA warns of sanction of petrol stations tampering with pumps
The CEO of the National Midstream and Downstream Petroleum Regulatory Authority (NMDPRA) has issued a warning against petrol stations tampering with their petrol pumps.
The CEO, Farouk Ahmed, issued the warning on Friday, 22 September, at a meeting with the commissioners of the Revenue Mobilisation Allocation and Fiscal Commission (RMAFC) in Abuja.
He warned that the petrol stations participating in such crimes would face sanctions such as cancellation of operating licences, suspension from operation, or closure of branches depending on the weight of the crime.
"What we are doing now is that we have some of our staff going around to take on-the-spot checks of some of the petrol stations," he affirmed.
"Sometimes we do a physical measurement where we go to some stations and buy one litre, look at that environment to see whether that one litre is one litre, then we will know whether or not they have tampered with the pump." Farouk Ahmed addressed the audience.
Ayomitide Adeyinka is a content writer, crypto journalist and editor with a Bsc in Political Science. He is also an egalitarian.