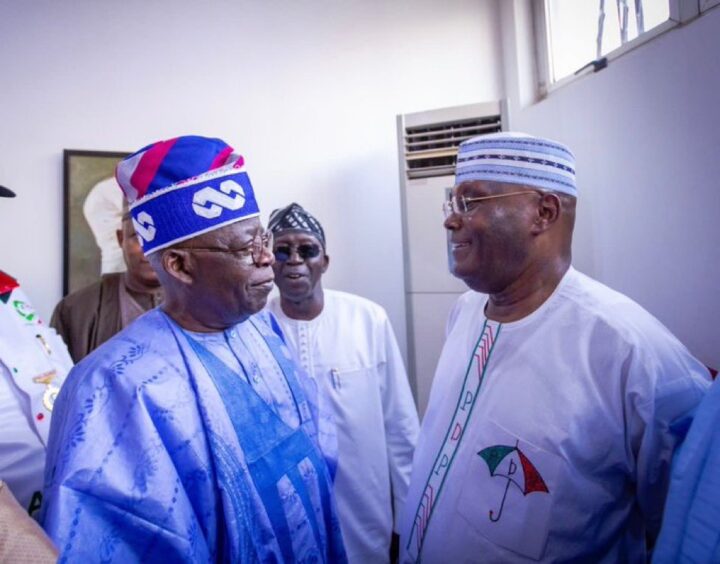 Atiku Questions President Tinubu's Academic Records
No Law Bars Me From Being Minister While Doing NYSC – Hannatu
We Must Make 'Difficult Changes' To Be Respected Among Nations – Tinubu
Shaibu Reaffirms Loyalty to Governor Obaseki Amidst Rift
Reject Parcels Given to You to Deliver Abroad, NDLEA Warns Nigerians
Across Nigeria's 36 states and the Federal Capital Territory, these are the five top Nigerian news stories you shouldn't miss
Atiku Questions President Tinubu's Academic Records
Former Vice President Atiku Abubakar, who contested as the Peoples Democratic Party (PDP) presidential candidate in the recent general elections, has brought forth inquiries regarding President Bola Tinubu's educational background.
Taking to the platform known as X, formerly referred to as Twitter, Atiku expressed his doubts about the academic qualifications of the former governor of Lagos State.
"I woke up this morning wondering how we got to this cul de sac. In 1999, @officialABAT claimed he attended St. John's Primary School, Aroloya, Lagos, before proceeding to Children's Home School in Ibadan. According to him, his next port of call in his educational journey was Government College Ibadan and, Richard Daley College and Chicago State University in the United States. Curiously, in 2023, Tinubu settled with attending only @ChicagoState," he tweeted Sunday.
"I am scratching my head. How is that possible? Methinks that all well-meaning Nigerians should be as confused as I am with Tinubu's declaration that he had no primary and secondary education, yet he has a university degree. You may wish to #AskTinubu how he attained this feat so that we can learn from his ingenuity."
Read also: Chicago State University: 6 Key Insights on Atiku's Legal Battle to Unearth Tinubu's Academic Records
This scrutiny surfaces as the Presidential Elections Petitions Tribunal (PEPT) awaits judgment on petitions filed by Atiku and Peter Obi of the Labour Party (LP) challenging the victory of Tinubu, declared president by the Independent National Electoral Commission (INEC).
The electoral body's released results positioned Atiku in second place behind Tinubu, with Peter Obi securing the third position. The outcome of this ongoing tribunal process remains pivotal for Nigeria's political landscape.
No Law Bars Me From Being Minister While Doing NYSC – Hannatu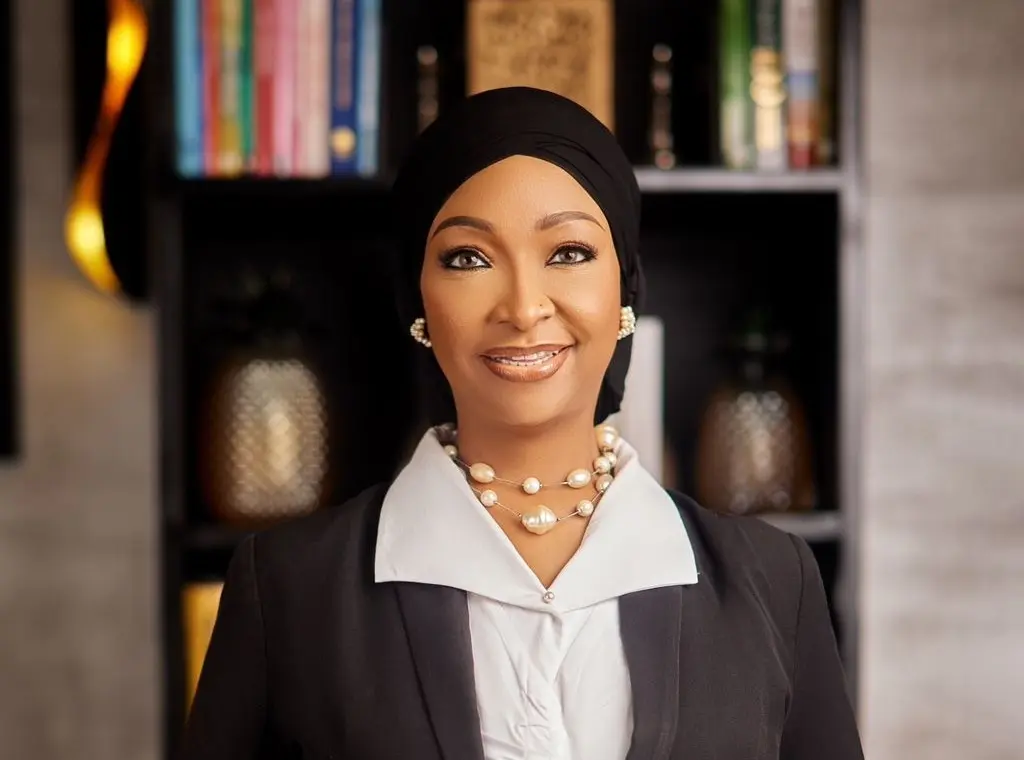 The recent appointment of Minister of Arts, Culture, and Creative Economy, Hannatu Musawa, has stirred up debates over its compatibility with Nigerian law. Many have raised objections due to her concurrent enrollment in the National Youth Service Corps (NYSC), a one-year mandatory program for Nigerian graduates under 30.
In a personal statement released on Sunday, Minister Musawa confidently defended her appointment, asserting that it doesn't violate any Nigerian laws. She stated, "I wish to clarify that there is no breach of the Federal Republic of Nigeria's laws or constitution in my current capacity as Minister and as a serving corps member."
Addressing the concerns head-on, she emphasized, "There is no legal provision, whether in the Constitution, NYSC Act, or any existing laws, that prohibits the appointment of a serving corps member to political roles. The law does not mandate the completion of NYSC before political appointments, as affirmed by a 2021 Federal High Court ruling."
Read also: Here's Everything You Need to Know About the Controversy Surrounding Minister Hannatu Musawa's NYSC Certificate
Minister Musawa reiterated her commitment to national service, underscoring that her involvement in the NYSC program aligns with that intent. She assured, "My impending conclusion of the NYSC scheme in four months will not hinder my duties as Minister of Arts, Culture, and Creative Economy, a role that inherently contributes to our nation's progress."
We Must Make 'Difficult Changes' To Be Respected Among Nations – Tinubu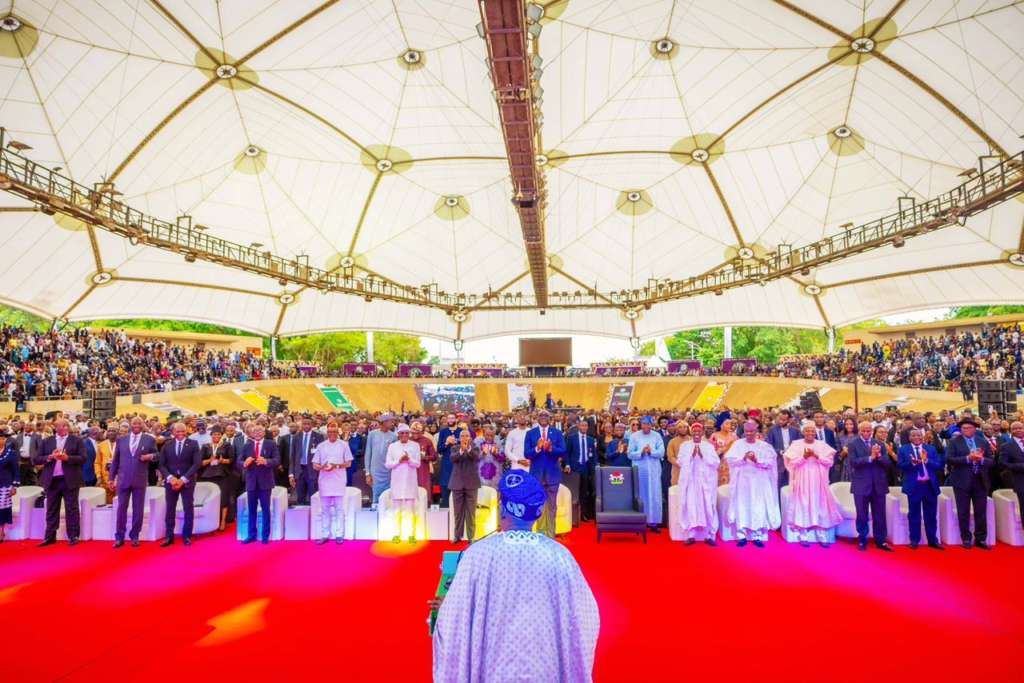 President Bola Tinubu has underscored the imperative of enacting "challenging changes" to secure Nigeria's stature in the international community. Addressing the 2023 Annual General Conference of the Nigerian Bar Association (NBA) in Abuja, Tinubu articulated the need for resolute steps to propel the nation towards growth.
Initiating reforms, Tinubu acknowledged, could be discomforting initially, yet he stressed the necessity. "To achieve the Nigeria we envision, we must wholeheartedly embrace these reforms. While they might cause initial discomfort, they are crucial for steering our nation towards its destined greatness," he stated.
Highlighting the broader context, Tinubu expressed concern over the burden of Nigeria's external debt servicing, deeming it "unsustainable" to allocate 90% of revenue for that purpose. He advocated for transformative measures, asserting, "We must make these demanding changes to awaken our nation from its slumber and garner respect among global powers."
Tinubu also turned attention to national unity and individual responsibility, urging an evolution in mindset.
Shaibu Reaffirms Loyalty to Governor Obaseki Amidst Rift
Edo State's Deputy Governor, Philip Shaibu, has restated his steadfast dedication to his superior, Governor Godwin Obaseki, amidst heightened tensions. The Governor had previously alleged a coup plot by his deputy, exacerbating an existing rift between the two and fueling impeachment rumors against Shaibu.
Nonetheless, Shaibu downplays the public turmoil and refrains from discussing Obaseki publicly. Speaking at a thanksgiving service marking Edo State's 32nd anniversary, Shaibu stated, "I would rather not address issues that involve my governor on camera. He's my elder brother and boss. Any concerns should be settled privately, not in the media."
Adhering to his Christian principles, Shaibu assured his unwavering support for Governor Obaseki, affirming, "I made a vow with God to stand by Godwin Obaseki as Edo State's governor from beginning to end. My loyalty remains intact, separate from personal ambitions. Solidarity with the governor is my stance, as I stand alongside others declaring loyalty."
The interdenominational church service, held at the Government House, underlined the state's progress since its establishment. Governor Obaseki, urging collective efforts for a brighter future, emphasized the significance of unity amidst Edo State's ethnic and religious diversity.
Reject Parcels Given to You to Deliver Abroad, NDLEA Warns Nigerians
The National Drug Law Enforcement Agency (NDLEA) has cautioned Nigerians against accepting requests to carry parcels abroad while traveling. In a social media post, NDLEA spokesperson Femi Babafemi shared a video that showcased the discovery of illicit drugs concealed within male leather slippers destined for Indonesia.
Babafemi urged vigilance, stating, "This video displays the moment @ndlea_nigeria officers uncovered illicit drugs concealed in brand-new male leather slippers intended for Indonesia. Lesson: Be swift to decline any parcel handed to you for international delivery."
In a separate incident, NDLEA operatives apprehended a South African national named Erasmus Pierre attempting to smuggle 2.6 kilograms of methamphetamine within his luggage at Abuja's Nnamdi Azikiwe International Airport. The attempt was thwarted during the outbound clearance for an Ethiopian Airlines flight to the Middle East.
Babafemi revealed, "A thorough search of his luggage led to the discovery of the whitish powdery illicit substance, meticulously concealed within different sections of the bag. Preliminary findings indicate the suspect arrived in Lagos via Abidjan, Côte d'Ivoire, on August 19, and following his journey to Abuja, he was apprehended on August 23 before his flight out of Nigeria."
In a separate development, NDLEA officers in Gombe state recovered a deserted Volkswagen Sharon vehicle carrying 373,420 opioid pills, including tramadol and diazepam, underscoring the agency's continuous efforts to combat drug trafficking.