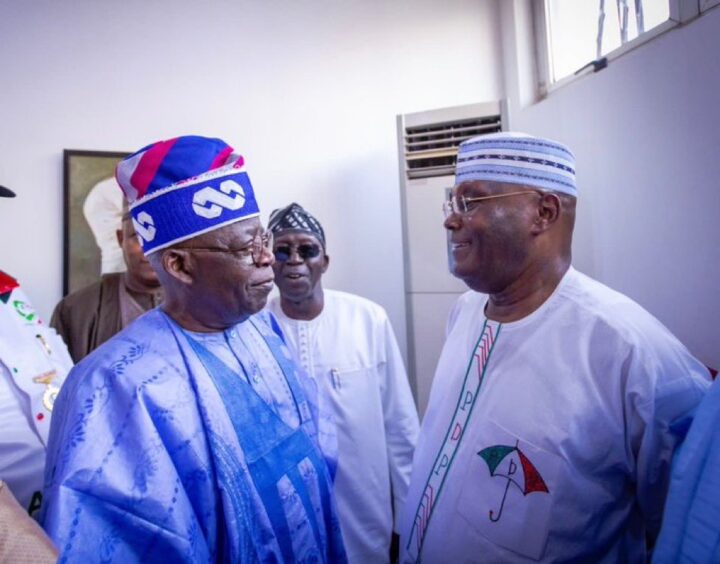 The legal landscape has taken a striking turn as the United States District Court for the Northern District of Illinois, Eastern Division, takes center stage in a matter that intertwines Nigerian politics with academic authenticity. The Peoples Democratic Party (PDP) Presidential candidate, Atiku Abubakar, has embarked on a quest to compel Chicago State University (CSU) to release crucial documents linked to Bola Ahmed Tinubu, the current President of Nigeria who contested the February 25 Presidential election under the banner of the All Progressives Congress (APC). Here are 6 essential insights to navigate this unfolding saga:
Jurisdiction Established: The court proceedings were spurred by a preceding case in Nigeria on November 9, 2022, where Mr. Mike Enahoro-Ebah, a "Human Rights Defender and Public Interest Litigator" in Abuja, Nigeria, took the initiative. His actions set the stage for a legal journey that led Atiku Abubakar to seek jurisdiction from the US court. The United States District Court has determined that it holds jurisdiction over the matter, aligning with US laws that authorize document discovery from individuals or entities residing within its district for foreign proceedings.
Forgery Allegations and Diplomas in Question: At the heart of this matter lie allegations of forgery. Enahoro-Ebah alleged that Bola Ahmed Tinubu presented a forged CSU diploma, dated June 22, 1979, among other inconsistencies, as part of his filing to run for President. Atiku's court papers assert that CSU's Registrar, Mr. Caleb Westberg, responded to a subpoena, providing documents including a CSU diploma dated June 27, 1979. The distinctions between these diplomas, from seals to fonts, raise substantial doubts about their authenticity.
Inconsistencies Unveiled: The documents produced by CSU expose perplexing disparities. While Tinubu claimed to be solely a Nigerian citizen, the CSU documents portray a U.S. citizen named "Bola Tinubu." Similarly, the birth year conflicts between the CSU records (1954) and Tinubu's information to INEC (1952) further deepen the intrigue. The divergent narratives even extend to the gender of the individual described in the CSU transcripts.
Educational Background Scrutinized: A spotlight is cast on Tinubu's educational background. The discrepancy between the CSU documents and Tinubu's claims of graduating from Government College, Lagos, in 1970 adds another layer of complexity. The inconsistencies challenge the credibility of the information submitted to INEC.
Atiku's Application for Document Verification: Building upon these disparities, Atiku's legal team petitioned the US court for an order to compel CSU to release and authenticate the documents in question. By meeting the statutory criteria and satisfying the court's requisites, Atiku has positioned himself as an "interested person" to warrant a potential victory.
Anticipated Outcome: The court's assessment of jurisdiction and compliance with legal norms has paved the way for a potential turning point in this matter. With Atiku fulfilling the necessary criteria and CSU's status as a public university under Illinois law, the court seems inclined to grant Atiku's requests, signaling an impending chapter in this unfolding drama.