October 1, 2023, marked Nigeria's 63rd birthday and independence from colonial rule.
Since its independence, Nigeria has grown exponentially, building a legacy and making its economy one of the largest out of Africa.
Undoubtedly, the West African country has experienced a lot of pain on its journey to becoming one of the greatest countries in the continent; however, its power and influence in international waters are recognised by the world.
Although there is no country without flaws in its governing entities, each president of Nigeria has been sworn in to make the country a little better than its predecessor.
President Bola Ahmed Tinubu, sworn in on May 29, has taken his job seriously and has made several changes in the country upon his assumption of power.
Though Nigerians are blaming the government for the fuel subsidy removal, the ridiculous minimum wage and the risk of the dollar against the Nigerian naira, the president is actively trying to make the country a lot less hard to live in for its citizens.
On October 1, President Tinubu announced his agenda for Nigerians, addressing their sufferings and how he intends to alleviate them.
The president touched on various subjects, ensuring the general public that, despite his reforms and decisions made so far as president, he understood their complaints. He assured Nigerians he was working to give everyone a better living chance.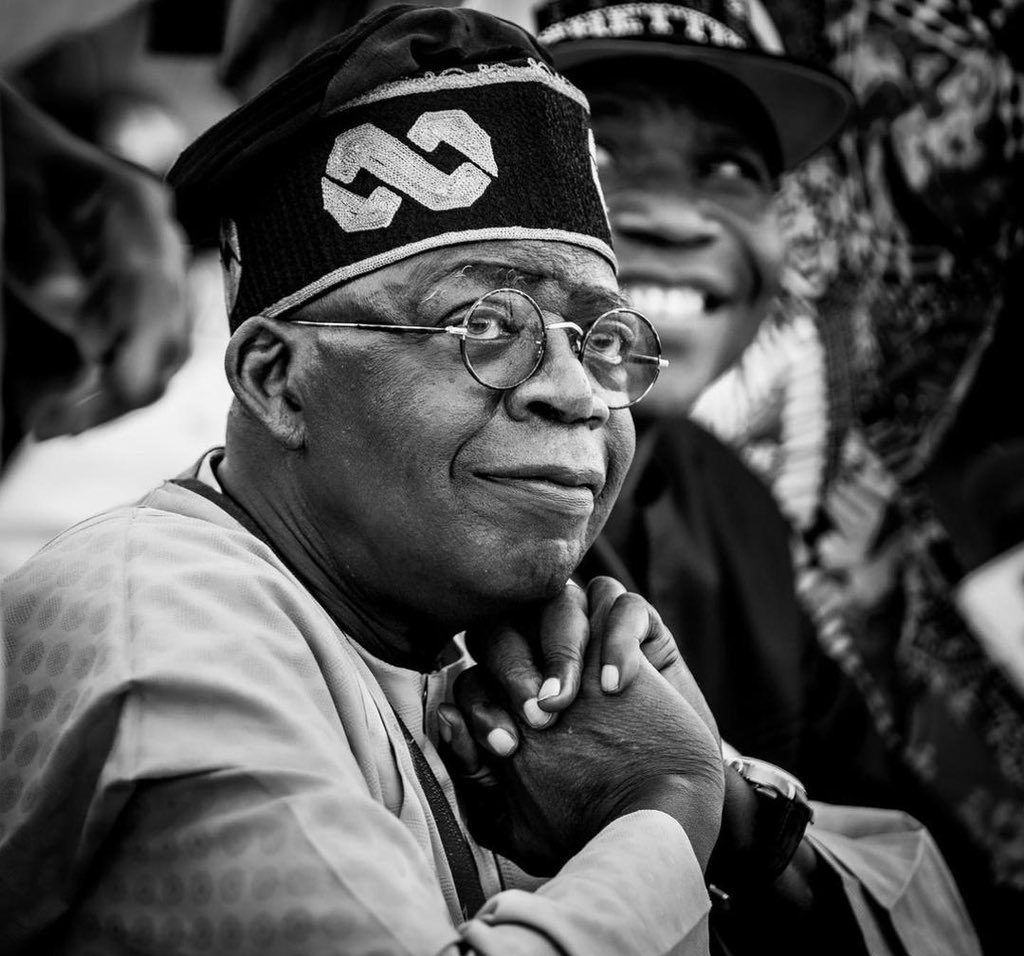 This is the President's Independence Day speech
The president began his speech by greeting the people and recognising the nation's founding fathers and mothers.
"On this solemn yet hopeful day, let us commend our founding fathers and mothers. Without them, there would be no modern Nigeria. From the fading embers of colonialism, their activism, dedication and leadership gave life to the belief in Nigeria as a sovereign and independent nation," he said.
The president congratulated the country for electing its seventh consecutive civilian leader without any threat of military intervention or usurping of power by greedy power mongers.
"This year, we passed a significant milestone in our journey to a better Nigeria. By democratically electing a 7th consecutive civilian government, Nigeria has proven that commitment to democracy and the rule of law remains our guiding light."
He reminded the nation of his vows to govern Nigeria, those of which, he stated, would help in transforming the country, its economy and the safety of lives and properties of its people.
He reminded the public about his 'bold reforms' at his inauguration, which were necessary to transform the country.
Regarding Fuel Subsidy Removal
President Tinubu sympathised with Nigerians and pleaded with them to hold on a little longer as he understands their pain and suffering since the announcement of the fuel subsidy removal.
"I wish to explain why we must endure this trying moment. Those who sought to perpetuate the fuel subsidy and broken foreign exchange policies are people who would build their family mansion in the middle of a swamp. I am different. I am not a man to erect our national home on a foundation of mud," he said.
Hope for the future
Tinubu guaranteed the people that his vision for the country would stand the test of time by the time he was done introducing his reforms into the nation's reality. He admitted that adjusting to some of these reforms could be painful and expensive. However, he mentioned doing all he could to share the abundance and fruits between all Nigerians.
"A Nigeria where hunger, poverty and hardship are pushed into the shadows of an ever-fading past. There is no joy in seeing the people of this nation shoulder burdens that should have been shed years ago. I wish today's difficulties did not exist. But we must endure if we are to reach the good side of our future,"
President's gifts (palliatives) to Nigerians
On Sunday, the president shared his goals with the public, announcing his plans and the countermeasures (palliatives) he had built for those on the other end of his reforms.
He revealed that his mission was to alleviate the stress on every citizen; therefore, the Nigerian government launched multiple public sector reforms to stabilise the economy.
He introduced an increment of the federal minimum wage for the average low-grade workers, as this was concerning the inflation experienced in the country. The increment was ₦25,000 for those under this category for six months.
However, the Chief of Staff, Femi Gbajamiala, later confirmed that the presidency had discussed this and would be increasing the minimum to ₦35,000 rather than the initial ₦25,000 stated earlier.
"To ensure better grassroots development, we set up an Infrastructure Support Fund for states to invest in critical areas. States have already received funds to provide relief packages against the impact of rising food and other prices," he affirmed.
Introducing a safer and more affordable transport system
Tinubu admitted that he was aware of the spike in transport fares for every Nigerian since his announcement of fuel subsidy removal. However, the Nigerian government was close to introducing Compressed Natural Gas (CNG) vehicles to transport the public to their destinations.
"We have opened a new chapter in public transportation by deploying cheaper, safer Compressed Natural Gas (CNG) buses nationwide. These buses will operate at a fraction of current fuel prices, positively affecting transport fares.
New CNG conversion kits will start coming in soon as all hands are on deck to fast-track the usually lengthy procurement process."
He also said that the government had begun setting up training workshops across the country, and this would not only provide the people with a new transport system but also create job opportunities.
Reorganisation and implementation of adequate tax policies
His Excellency made mention of the country's lax tax policy, assuring the people that he had set up a Committee on Tax Reforms, and they are charged with improving the efficiency of tax administration in the country.
He said he had uprooted the evil roots embedded in the Central Bank of Nigeria (CBN), and he has tasked his special investigators to produce past errors and crimes committed by CBN's leaders.
"Also, my special investigator will soon present his findings on past lapses and how to prevent similar reoccurrences. Henceforth, monetary policy shall be for the benefit of all and not the exclusive province of the powerful and wealthy."
Creation of job opportunities for SMEs
Amongst the many things addressed on Independence Day, the president proudly announced the government's support for micro, small and medium-sized enterprises. He stated that the government planned to invest in enterprises with great potential.
"To boost employment and urban incomes, we are providing investment funding for enterprises with great potential. Similarly, we are increasing investment in micro, small and medium-sized enterprises."
Supporting the masses
Starting from October 2023, the president announced that the Nigerian government would extend the social safety net by providing 15 million households with cash transfers to aid their expenses in their daily lives. However, this cash transfer program will only last three months.
President Bola Tinubu ended the speech by congratulating the National Assembly and the Judiciary for being practical with its rules and decisions.
Ayomitide Adeyinka is a content writer, crypto journalist and editor with a Bsc in Political Science. He is also an egalitarian.