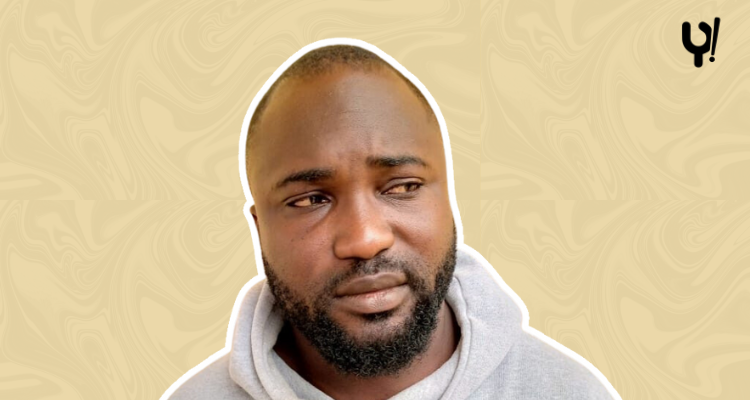 The police in Osun State have arrested an individual who made an inflammatory anti-Igbo statement on social media.
The suspect, identified as Kehinde Adekusibe, was apprehended on Thursday by police operatives in the state. The arrest was made following a Twitter post in which the suspect expressed hateful sentiments towards the Igbo ethnic group.
According to a statement posted on Twitter by the spokesperson for the police force, Olumuyiwa Adejobi, the suspect's tweet contained derogatory language and advocated violence against the Igbo community.
The post, made on May 18, clearly violated the social media platform's policy on hate speech. The police were promptly notified of the offensive tweet and immediately dispatched detectives from the Cyber Crime Section of the State Criminal Investigation Department to investigate the matter.
The dedicated police detectives acted swiftly, leading to the arrest of the suspect in the town of Ilesa, where he had taken refuge.
The police statement confirms that the suspect has confessed to the crime, and upon completion of the investigation, he will be charged in court. The police commended the Osun State Police Command for its diligent efforts in resolving this particular case.
The arrest of the individual responsible for the anti-Igbo tweet comes in the wake of electoral clashes that occurred during the 2023 general elections, specifically in Lagos, a city with a predominantly Yoruba population.
Tensions escalated between the Yoruba and Igbo ethnic groups due to perceived support for different presidential candidates. The clash was fueled by the belief that the Igbo community favored Peter Obi, the candidate of the Labour Party (LP), over Bola Tinubu, the All Progressives Congress (APC) candidate who emerged as Nigeria's president.
Following the elections, some Igbos were targeted and subjected to attacks in Lagos, resulting in the destruction of their properties. These acts of violence were allegedly motivated by the belief that the Igbos supported Peter Obi's unsuccessful presidential bid.
It is worth noting that Peter Obi won in Lagos State, where Bola Tinubu previously served as governor. Subsequently, Obi filed a petition at the Presidential Election Petition Tribunal in Abuja, contesting Tinubu's victory.
Speculations arose in May, as Tinubu's inauguration as president approached, suggesting that certain unnamed political elites were plotting to prevent his inauguration and install an interim government. The plotters argued that Tinubu could not be sworn in as president while the court case challenging his election victory remained unresolved.
These rumors further exacerbated tensions between the Yoruba and Igbo communities, with accusations that some Igbos who supported Peter Obi were behind the alleged plot.
In light of these events, it is crucial to promote peace, understanding, and unity among different ethnic groups in Nigeria. The authorities must take decisive action, as they did in this case, to address hate speech and prevent conflicts that can arise from ethnic tensions. Respecting the rights and dignity of all Nigerians, regardless of their ethnic background, is paramount for fostering a harmonious and inclusive society.