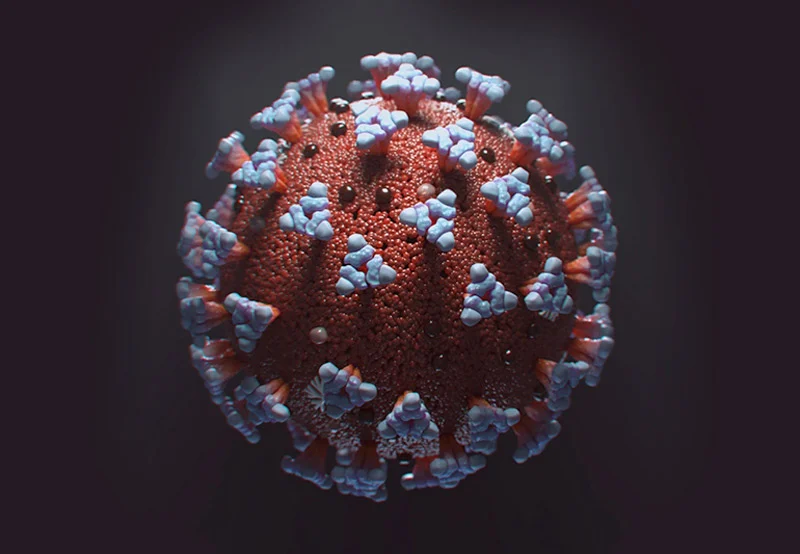 Amid concerns over the emergence of new COVID-19 variants, the Nigeria Centre for Disease Control (NCDC) has stepped forward to provide reassurance. The recent statement from the NCDC sheds light on the two new subvariants of the Omicron variant, EG.5 and BA.2.86, aiming to keep the public well-informed and allay any unnecessary panic.
The NCDC acknowledges the presence of the EG.5 variant, a direct descendant of XBB.1.9.2, itself originating from the Omicron variant. Notably, this variant has been identified in multiple countries, including prominent ones like the United States, China, the United Kingdom, and more. The symptoms associated with EG.5 closely mirror those observed with other COVID-19 variants: fever, cough, shortness of breath, fatigue, muscle aches, headache, and sore throat.
Turning the spotlight to the BA.2.86 variant, which stems from the BA.2 lineage—part of the Omicron variant previously seen in Nigeria in 2022. This recently discovered variant has surfaced in several countries, including the United Kingdom, Israel, Denmark, South Africa, and the United States. Designated as a 'variant under monitoring' by the World Health Organization, its limited presence has made it challenging to definitively characterize aspects such as its transmissibility, severity, and impact.
Read also: New Covid-19 Variant 'BA.2.86' Emerges- Here's What You Should Know
While vigilance remains crucial, the NCDC underscores that the new variants are not anticipated to exhibit significant deviations from other descendants of the Omicron variant already in circulation. Consequently, the agency encourages individuals to stay well-informed through accurate sources and to share verified information responsibly, preventing the propagation of unnecessary fear and anxiety.
In the realm of surveillance and testing, the NCDC continues its genomic monitoring efforts, even with the backdrop of reduced testing rates. The agency also emphasizes the significance of testing centers across states sending positive samples to the NCDC for thorough sequencing.
The bottom line is that while the emergence of new COVID-19 variants may raise concerns, the NCDC's comprehensive statement seeks to offer clarity and guidance. By staying informed through credible channels and adhering to responsible practices, individuals can contribute to a measured and informed response to these developments.