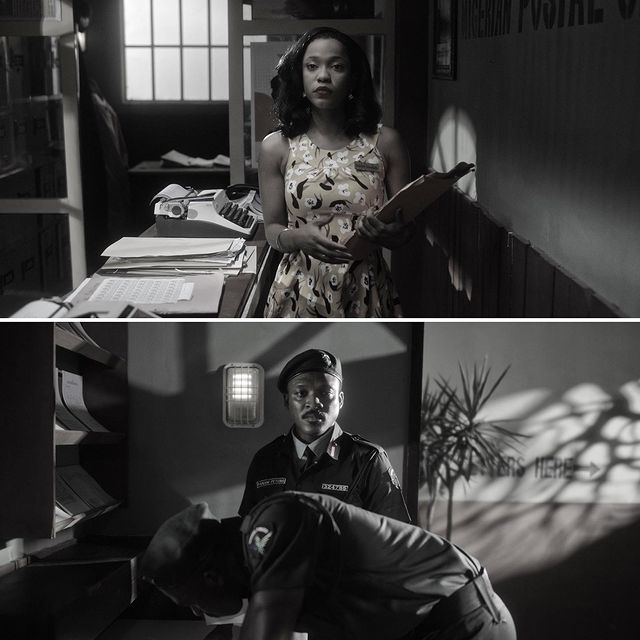 Niyi Akinmolayan, the brilliant filmmaker behind a string of cinematic gems, has recently unveiled the official poster for his much-anticipated upcoming movie, "The House of Secrets." With its release just around the corner, excitement among movie enthusiasts is reaching a fever pitch.
The captivating poster takes center stage, showcasing a stellar ensemble cast of seven talented actors who bring life to the film's intriguing characters. Among them are the remarkable Najite Dede, the talented Efe Irele, the charismatic Shawn Faqua, the iconic Kate Henshaw, the versatile Emeka Nwagbaraocha, the enigmatic Femi Jacobs, and the captivating Funlola Aofiyebi.
In a notable twist, the second official poster features Dede in a wheelchair, adding a layer of intrigue and anticipation to the narrative. Accompanying this exceptional lineup are the equally talented Keppy Ekpenyong, Gbubemi Ejeye, Anee Icha, Taye Arimoro, and Tobi Daniels, rounding out a cast that promises a captivating on-screen experience.
"The House of Secrets," positioned as Anthill Studios' flagship project for 2023, is set to mesmerize audiences with its unique blend of dreamy romance, compelling drama, and the unmistakable allure of film noir aesthetics. The term "film noir" refers to a genre characterized by its distinctive use of gloomy grayscale imagery that adds a touch of mystique and intrigue to the storytelling.
While specific details about the film's plot remain under wraps, industry insiders have revealed that Niyi Akinmolayan and Dolapo Adigun are the creative minds behind the captivating story. Victoria Akunjobi takes the reins as the producer, ensuring seamless execution of the vision, while the talented Barny Emordi steps in as the director of photography, responsible for capturing the film's visual essence.
Mark your calendars for June 30, 2023, as "The House of Secrets" exclusively premieres on Prime Video.