The weekend is underway, and in true Ynaija fashion, we are committed to helping you have the most relaxing time ever. So, again, we've done the work, compiled the movies, and given you a list that will keep your weekend fun, entertaining, and engaging.
Our mantra is "no dull moment."
So, here are six movies or series you need to see this weekend.
The Wheel of Time season 2 (Prime Video)
Amazon's epic fantasy series, based on Robert Jordan's novels, returns with more magic, action, and intrigue. Rand, portrayed by Josha Stradowski, discovers he's the prophesied Dragon Reborn, destined to save or destroy the world. Aes Sedai sorceresses aim to control him while Moirane, played by Rosamund Pike, guides him despite losing her powers. Two Rivers villagers embark on separate journeys, all contributing to the battle against the undefeated Dark One
Streaming now on Prime Video
Indiana Jones and the Dial of Destiny
The fifth Indiana Jones movie marks Harrison Ford's final appearance as the iconic archaeologist with the whip and fedora.
Titled "Dial of Destiny," the film unfolds in two time periods. In 1944, Indy and archaeologist colleague Basil Shaw, played by Toby Jones, retrieve a Nazi-stolen artifact, the time-traveling device known as the Archimedes Dial, from scientist Jürgen Voller, portrayed by Mads Mikkelsen. In 1969, Voller, now working for NASA, seeks the dial again. Jones teams up with Shaw's daughter, Helena, played by Phoebe Waller-Bridge, to put an end to Voller's plans once and for all.
Power Book IV: Force season 2 (Starz)
The third spinoff in the Power franchise centers on drug lord Tommy Egan, played by Joseph Sikora, who has established his operations in Chicago. In Season 2, Tommy is on a mission to avenge the death of Liliana, his former enemy turned business partner. With Diamond, portrayed by Isaac Keys, and Jenard, played by Kris D. Lofton, in conflict, and the Flynn organization losing its strength, Tommy is more determined than ever to rise to the top of the city's drug trade.
Streaming now on Starz (via Prime Video)
Love Is Blind: After the Altar season 4 (Netflix)
It's time to return to Seattle and catch up with the cast of Love Is Blind Season 4. "After the Alter" reunites with married couples Chelsea Griffin and Kwame Appiah, Tiffany Pennywell and Brett Brown, and Bliss Poureetezadi and Zack Goytowski as they celebrate their first wedding anniversary. Plus, we'll provide updates on the love lives of singles Micah Lussier, Paul Peden, Irina Solomonova, Marshall Glaze, and Jackie Bonds.
Streaming now on Netflix
Moving On (Hulu)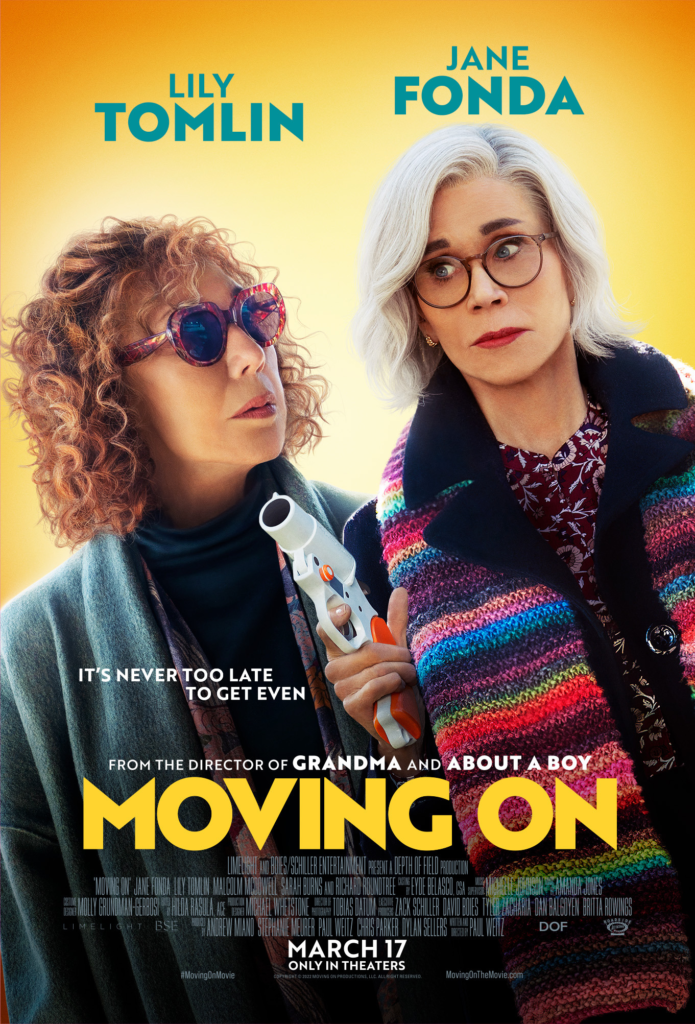 If Jane Fonda and Lily Tomlin continue to collaborate for the rest of their careers, it's a blessing for us all. While "Grace and Frankie" has wrapped up on Netflix, these longtime collaborators have ventured into films like "80 for Brady" and "Moving On."
"Moving On" is a comedy, as you might expect, where two estranged friends reunite at a mutual friend's funeral. They decide to get back at the widower, played by Malcolm McDowell, for the harm he caused them decades ago. As they hatch their revenge plot, Evelyn and Claire also come to terms with their past and their relationship.
Streaming now on Hulu
Can You See Us? (Netflix)
This coming-of-age drama follows a boy with albinism who, rejected by his father at birth, faces a childhood marked by bullying, tragedy, and a cautious sense of hope.
Streaming now on Netflix