Nigeria Will Give Full Support to Investors – Shettima Pledges at Russia-Africa Summit
President Tinubu Set To Back Google in Empowering Nigerians with 1 Million Digital Jobs
Ex-Soldier Nabbed for Suspected Weapons Trafficking to Boko Haram in Bauchi State
Nnamdi Kanu Calls Off Weekly Sit-At-Home in South-East
Tinubu to Lead Special ECOWAS Meeting on Niger Coup
Across Nigeria's 36 states and the Federal Capital Territory, these are the five top Nigerian news stories you shouldn't miss
Nigeria Will Give Full Support to Investors – Shettima Pledges at Russia-Africa Summit
During the second plenary session of the Russia-Africa summit in St. Petersburg, Vice-President Kashim Shettima reaffirmed Nigeria's strong backing for both domestic and foreign investors. Speaking to a distinguished audience of political and business leaders, Shettima highlighted the Bola Tinubu administration's proactive measures in combatting crime, addressing insurgency, and ensuring the safety of lives and investments in the country.
"The administration of President Tinubu recognizes the private sector as the engine of growth and a valuable partner in our economic agenda, and will therefore give the fullest possible support to foreign and domestic investors," Shettima asserted. He also underscored the administration's focus on industrializing Nigeria and diversifying its economy by leveraging sectors where the nation holds a comparative advantage.
Key growth drivers and priority sectors identified by the Nigerian government for economic diversification include power, transportation, infrastructure, maritime, agro-processing, mining, manufacturing, petrochemicals, food processing, and textiles. Shettima emphasized that these sectors will play a pivotal role in driving the nation's economic agenda forward.
"In view of the current geopolitical situation, we must begin to think of real-time investment in addition to trading in commodities," Shettima urged, calling on Russian companies to explore the vast potentials in Nigeria and invest strategically to reap maximum benefits.
Addressing the paramount importance of peace and security, Shettima stated that meaningful development cannot thrive without a stable environment. He expressed concern over the Russia-Ukraine crisis, recognizing its potential impact on global peace and security. Nigeria maintains a non-aligned stance in conflict situations and calls on all parties to resolve disputes through diplomatic means.
Commending Russian President Vladimir Putin for convening the summit, Shettima stressed its significance to Nigeria, especially amid the implementation of President Tinubu's home-grown and private sector-driven economic agenda. This agenda, focused on good governance, infrastructure development, human capital enhancement, and business climate reforms, aims to foster job creation and alleviate poverty in Nigeria.
President Putin, in turn, reiterated Russia's commitment to supporting Africa's full economic transformation, assuring African nations of his country's unwavering partnership in addressing their challenges.
President Tinubu Set To Back Google in Empowering Nigerians with 1 Million Digital Jobs
In a high-profile meeting in Abuja, President Bola Tinubu warmly embraced Google's Vice President of News, Richard Gingras, and expressed the federal government's wholehearted support in the quest to create one million digital jobs in Nigeria. The visionary president hailed Nigeria's creative and motivated young populace, seeing them as the driving force behind the nation's digital innovation.
"Google's readiness to partner with us is a response to our call for digital innovation and youth empowerment," Tinubu stated, as reported by Dele Alake, the president's Special Adviser on Special Duties, Communications, and Strategy. "We are ready to collaborate with Google to achieve their commitment of generating one million digital jobs in Nigeria, and we will extend every necessary support to ensure a fruitful corporate responsibility. Despite the challenges, our economic reforms have already begun."
The meeting also delved into Google's pivotal role in promoting free speech, freedom of the press, and democracy through its platforms. Tinubu, an advocate for an open society, affirmed that impeding free speech and press freedom is contrary to public interest.
"Defending free press and free speech is in the best interest of the public," he asserted. "We are fully committed to supporting and preserving a free society."
Richard Gingras reciprocated the warmth and expressed Google's deep interest in Nigeria, pledging to stand by the federal government as they venture into creating one million digital jobs. Gingras highlighted Google's proficiency in artificial intelligence and various digital innovations, which have been instrumental in empowering youths to become successful digital entrepreneurs.
Furthermore, Gingras emphasized Google's groundbreaking subsea cable, Equiano, named after the renowned Nigerian slave abolitionist, which will play a pivotal role in meeting the future internet connectivity demands in Nigeria.
Google's commitment to safeguarding Nigeria in the face of disinformation and fake news was also a focal point of the meeting. Gingras assured Tinubu that Google seeks to continue its strong partnership with the Nigerian government in ensuring the nation's security.
"Google is deeply invested in Nigeria's prosperity," Gingras asserted. "We are equipped with all the tools and capabilities needed to bring the government's vision of one million digital jobs to fruition. Additionally, we will collaborate to ensure Nigeria's digital economy expands further."
President Tinubu was deeply impressed by the visit and expressed his admiration for the vibrant, creative, and talented young population, wholeheartedly embracing innovation.
As Nigeria advances on the path of digital revolution, this promising partnership between the federal government and Google could mark a transformative milestone in the country's economic and technological growth.
Ex-Soldier Nabbed for Suspected Weapons Trafficking to Boko Haram in Bauchi State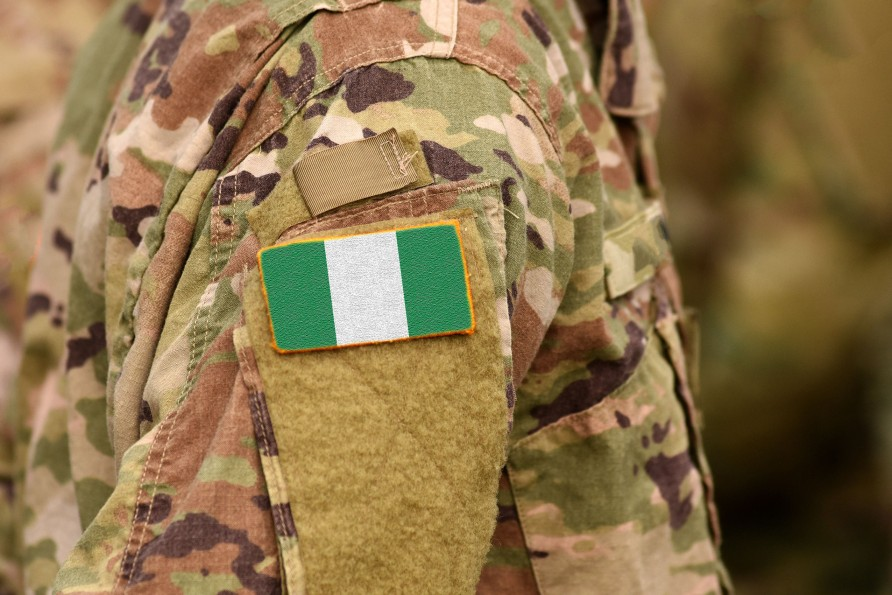 In a significant development in the fight against terrorism, the Nigerian Army has reported the apprehension of a former soldier suspected of supplying arms to Boko Haram in Bauchi State. According to the 'Report On Joint Task Force Operational Activities as at 28 July 2023,' troops arrested the suspect on July 18th in Boi, Bogoro Local Government Area of Bauchi State.
Preliminary investigations have revealed that the arrested individual was previously dismissed from 5 Brigade Damasak. In the operation, the troops successfully recovered two pistols, two magazines, and eight rounds of 9 mm ammunition from the suspect.
On the same day, in another operation, the Nigerian Army conducted a successful raid that led to the arrest of two suspected Boko Haram/Islamic State West Africa Province terrorists' logistic suppliers at Kukareta Market in Damaturu Local Government Area of Yobe State. During this operation, two mobile phones and the sum of Seven Thousand Two Hundred and Sixty-Five Naira (N7,265.00) were recovered, among other miscellaneous items.
These recent actions are part of the continuous efforts by the Nigerian security forces to combat insurgency and ensure the safety and security of citizens. As the fight against terrorism persists, the Nigerian Army remains dedicated to dismantling Boko Haram's supply network and preventing further acts of violence in the region.
Nnamdi Kanu Calls Off Weekly Sit-At-Home in South-East
In a noteworthy development, Nnamdi Kanu, the leader of the proscribed Indigenous People of Biafra (IPOB), has purportedly issued an order to terminate the weekly sit-at-home protests in the south-east region. This directive came in the form of a letter posted on Twitter by Aloy Ejimakor, Kanu's special counsel.
In the letter, Kanu instructs Simon Ekpa, who claims to be his disciple, to refrain from advocating for further sit-at-home actions. The IPOB leader specifically demands that Ekpa publicly announce the cancellation of the Monday sit-at-home.
The letter reads, "Simon, this is a direct order from me. I hereby instruct you to desist from calling for any sit-at-home henceforth. Equally refrain from antagonizing governors or persons in political positions because you are not in a position to know what they are doing on my behalf."
Kanu further asserts that he initiated the Biafran movement with the intention to liberate the people, not to subjugate them. He expresses disdain for anyone or any entity that imposes unnecessary hardships on the people.
"I despise and will despise any person or entity that wishes to inflict unnecessary hardship on our people," the letter emphasizes.
Moreover, Kanu stresses that those enforcing the sit-at-home protests are not acting in his name. He categorically states that he is not seeking anyone's release but urges Nigeria to abide by its own laws.
In a surprising twist, Simon Ekpa disavowed the letter on Twitter, denouncing it as "fake." Ekpa, who claims to be the Prime Minister of Biafra under Kanu's leadership, insists that the letter is a misrepresentation of the IPOB leader. He strongly urges all Biafrans to disregard the alleged letter and declares that no orders will be taken from the "Islamic DSS."
As the controversy unfolds, it remains to be seen how the Biafran movement will respond to Kanu's purported order and Ekpa's counterclaims. The fate of the weekly sit-at-home protests, which have been a prominent feature in the south-east, hangs in the balance.
Tinubu to Lead Special ECOWAS Meeting on Niger Coup
In response to the escalating political impasse in Mali and the recent coup in Niger Republic, Nigerian President Bola Tinubu, who also serves as the Chairman of the Economic Community of West African States (ECOWAS), has taken swift action. On Sunday, July 30th, Tinubu will lead a special meeting of regional leaders in Abuja to address the pressing issues.
The situation in Niger Republic, where armed presidential guards seized power and detained President Mohamed Bazoum, has drawn widespread condemnation from global organizations and nations, including the United Nations, the African Union, the European Union, ECOWAS, and the United States.
In response to the crisis, Tinubu promptly dispatched the President of Benin Republic, Patrice Talon, to Mali, a country known for being prone to coups, to assess the situation and take appropriate action.
In a statement released by his media aide, Dele Alake, President Tinubu expressed grave concern over the current political situation in Niger Republic. He reassured that ECOWAS and the international community would spare no effort in defending democracy and promoting democratic governance in the sub-region.
Tinubu's commitment to restoring constitutional order and preserving stability in the region has garnered support from influential world leaders. US Vice-President Kamala Harris and UN Secretary-General Antonio Guterres both conveyed their strong support for Nigeria's efforts in tackling the crisis during separate telephone conversations with President Tinubu.
As the ECOWAS Chairman, Tinubu is taking decisive steps to address the challenges faced by Mali and Niger Republic, underlining the organization's commitment to peace and stability in West Africa.