Don't we just love Bishop Oyedepo? His ability to drive that lesson down your heart in whatever way he can endear us to him. From punchlines to life and leadership lessons, this generation has definitely learnt some things from Bishop.
If you are familiar with Papa (as he is fondly called), you must have noticed his love for white suits. The bulk of his pictures feature him in a white suit, white shoe and red tie. Of course, we don't know why but we think it's just a representation of a lifestyle of Truth and Purity and nothing more.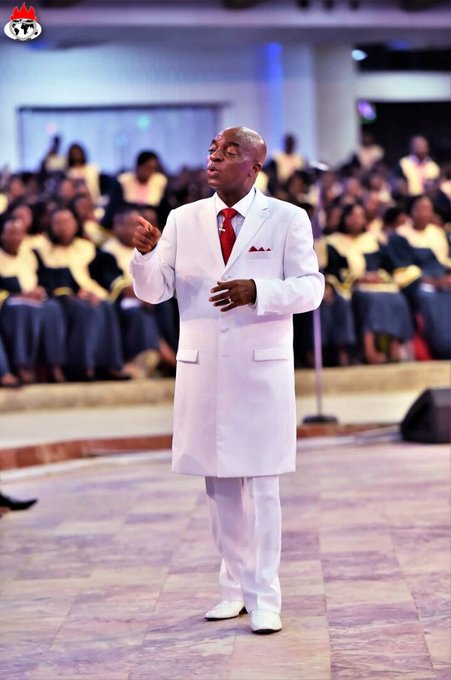 Last night, Bishop took it a step further. In case you missed it, yesternight was the opening session of the annual Shiloh at Cannanland Ota. Bishop Oyedepo graced the occasion with his white mini Mafia suit. One that spoke of strength, vigour and power.
Whether Bishop Oyedepo just tried to pepper them or be extra like Jesus, we absolutely love it.