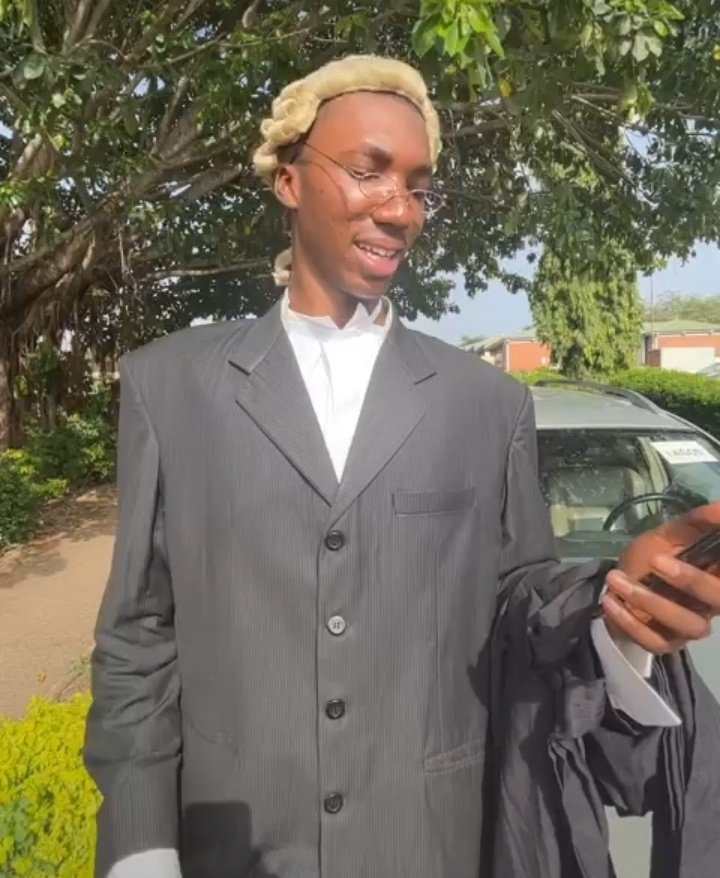 In a recent conversation with Jermaine on the BTS Reality podcast, Nigerian skit maker Layi shared how the tranquility of Osogbo fosters a conducive atmosphere for creative exploration. He mentioned that the characters he imitates in his skits are often inspired by people he encountered in his hometown.
"Osogbo is a quiet city that allows your thought to wander, and that was basically what made me who I am. The people I imitate in the skits are people I have seen in Osogbo," Layi explained.
While discussing his journey, Layi also touched upon his time serving in Ibadan, where he drew inspiration for a lawyer character he portrays in his skits. Other characters, however, find their origins in the streets of Osogbo.
He said "I served in Ibadan so there was this lawyer I met in Ibadan, not how he looks but how his character looks. He was tall also.
"So that was where I got the inspiration from. I mean a lawyer character that could entertain people but other characters are from Osogbo."
Layi's comedic trajectory led him to relocate to Lagos, a move that exposed him to new experiences and comedic material. He also recounted a humorous encounter with a Lagos State Traffic Management Authority (LASTMA) officer, highlighting how real-life situations contribute to his comedic narratives.
Born Isaac Ayomide Olayiwola, Layi Wasabi initiated his comedy career during his teenage years. His comedic style involves seamlessly integrating societal issues and everyday challenges faced by Nigerians into his content, resonating with a wide audience. Layi's creative journey underscores the powerful influence of one's surroundings on artistic expression, transforming ordinary experiences into relatable and humorous narratives.
Watch the full interview here.