Here are the biggest entertainment stories you missed yesterday and others that unraveled while you slept – and are still buzzing on Entertainment Roundup this Tuesday.
NBC bans five Nigerian hit songs
According to the National Broadcasting Corporation (NBC), these songs are not suitable for consumers so they have been tagged 'Not to be broadcast'.
The NBC released its list of such songs on Monday and it includes Olamide's latest street banger, Wo! which had earlier been declared harmful to health by the Federal Ministry of Health.
Also on the list are 9ice's Living Things and Davido's If.
*are we to say that the NBC is averse to tatty billion for the akant? Just saying
BBC Pidgin is here
The British Broadcasting Corporation (BBC) has launched a digital service platform that will run in Pidgin.
The Editorial Lead of BBC Pidgin, Bilikisu Labaran told Premium Times, "This is an opportunity, Pidgin is an informal language; it's not a written language so the BBC sees a role here in encouraging a discourse to reach that consensus so that we will take that opportunity of Pidgin being a lingua franca across the region to communicate"
According to the BBC, "The launch is part of the World Service's biggest expansion since the 1940s, following a government funding boost announced in 2016."
Jay-Z performs in honour of Chester Bennington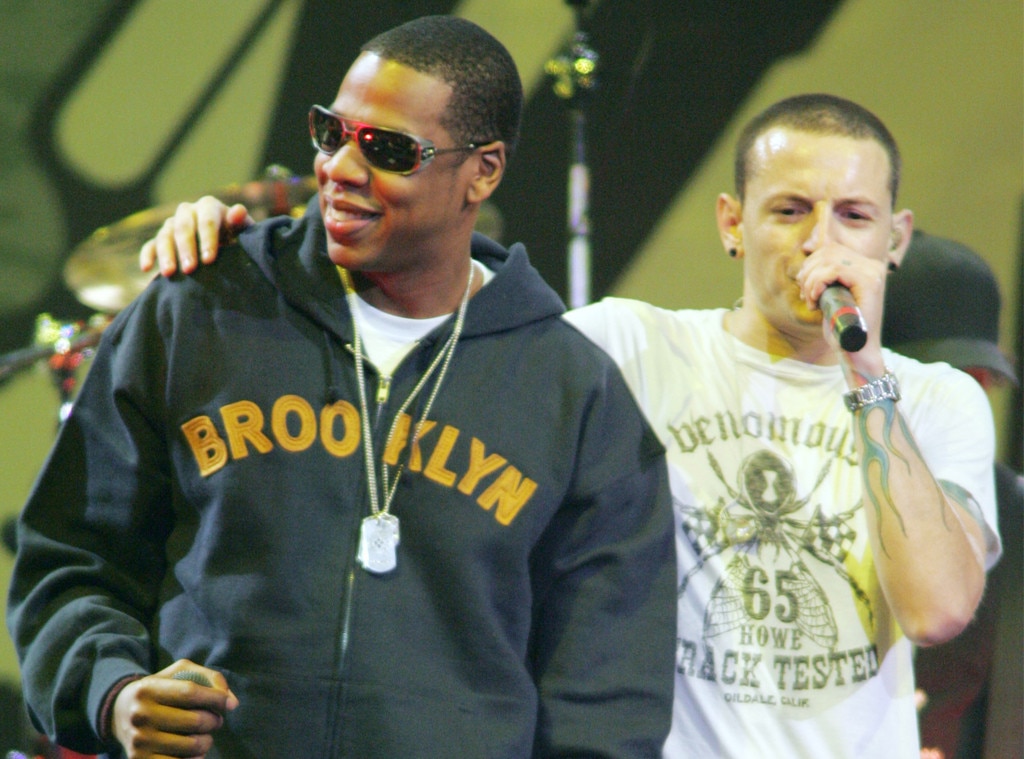 Jay-Z mentioned late Linkin Park singer, Chester Bennington in public for the first time om Sunday night.
The rapper who performed at the Virgin V Festival in England said on stage, "Can you guys light it up tonight for Chester? Linkin Park, one time—tonight. Please make some noise so he can hear you all the way in heaven tonight!"
Jay-Z who performed songs from his 4.44 album also performed Numb/Encore, his 2003 collaborative hit track with Linkin Park.
Watch here:
Look who's about to be a daddy
It's Patoranking!
The 'Girlie O' singer shared his big news via Instagram on Monday with a photo of himself, his baby mama and a growing baby bump. He captioned it: "? Daddy Yo ❤ Thank God ?"
Meanwhile…
See how Banky W scolded a female fan who couldn't control her hands
Brutal much!
Your pop culture/entertainment go-to. Music head. Wallflower. I do not like to write. On a mission to decipher covfefe.