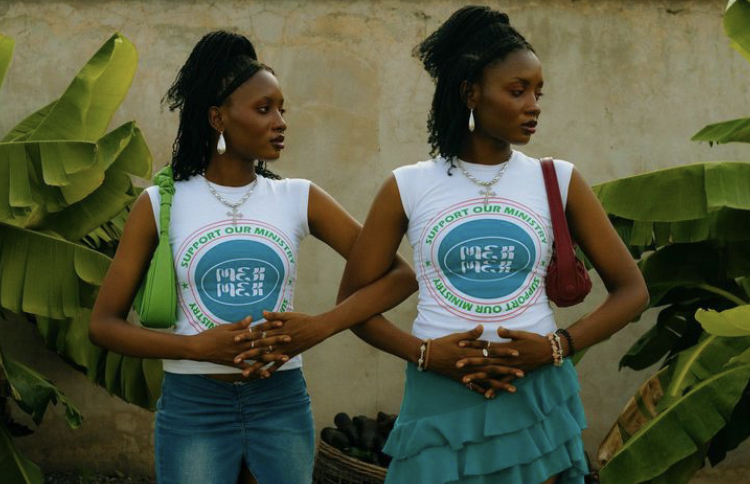 Streetwear fashion in Nigeria has transcended beyond cultural limitations and evolved into a vibrant subculture, one which is fast becoming globally recognized. While some streetwear brands are quite conventional, some have stood out in terms of style, design and marketing.
With a blend of colour, fun and personal style, we explore our ten streetwear brands of the week currently making headway in the Nigerian fashion industry.
1. WAFFLESNCREAM (Waf)
If you're a fan of streetwear brands that ooze luxury, WafflesnCream should be one your top picks. Founded in Lagos, their ability to seamlessly combine urban aesthetics with Nigerian culture has placed them on high pedestal in the Nigerian streetwear scene. Their collections feature vibrant graphics, playful designs, and an inclusive outlook.
Instagram: Wafflesncream
2. WWYD
Known for its witty designs, colour grading and alte-like styling, WWYD is a streetwear brand that appeals to a fashion-conscious crowd.
Instagram: WWYD
3. Man Acquired Knowledge (MAK)
Founded by streetwear designer Makotun, Man acquired knowledge takes a philosophical approach in blending designs and mixing colours. The brand is known for its insane trouser cuts, oil paint designs and other fashion expressions.
4. Meji Meji:
Meji Meji captivate with their Afrocentric streetwear, which combines traditional motifs with modern style to create a distinctive fashion statement.
Instragram: MejiMeji
5. Ashluxe
Yet another brand that combines luxury and streetwear, Ashluxe is known for its wide variety of designs, from two piece offerings to colorful jerseys. They exude elegance while embracing the urban aesthetic.
Instragram: Ashluxe
6. High Fashion
Founded by Nigerian model and designer, Rahman Jago High fashion is an elevated streetwear brand that fuses high-end style with street-inspired attitude, living up to their name.
7. NACK Apparel
Nigerian Articulate Culture Kullection popularly known as NACK, challenge the limits with their innovative designs, making a daring statement in the world of Nigerian streetwear fashion.
Instagram: NACK
8. VIVENDI
VIVENDII as a brand depicts the essence of contemporary Africa by fusing heritage and urban culture in its striking streetwear designs. Their collections offer a blend of red-carpet and streetwear designs, successfully fusing two sides of a coin.
Instagram: VIVENDII
9. Post-Imperial
Niyi Okuboye's Post-Imperial defies typical streetwear norms. It is renowned for its distinctive use of Nigerian indigo fabric, displaying the country's textile heritage in traditional and contemporary designs.
Instagram: Postimperial
10. Nukes and Zeroes
Nukes and Zeroes is rapidly garnering notoriety for its innovative approach to streetwear. Taking a philosophical approach, they bring inner thoughts to life with their eccentric styling and social commentary. Combining luxury with fashion, Nukes and Zeroes is fast becoming one of the most recognized streetwear brands in Nigeria.
Instagram: NukesandZeroes
These brands are not only shaping the landscape of fashion, but also telling the world a narrative of resilience, innovation, and the rich cultural tapestry of Nigeria.
Hence, if you're looking to add a touch of finesse and flair to your appearance, these are the brands you should totally check out.